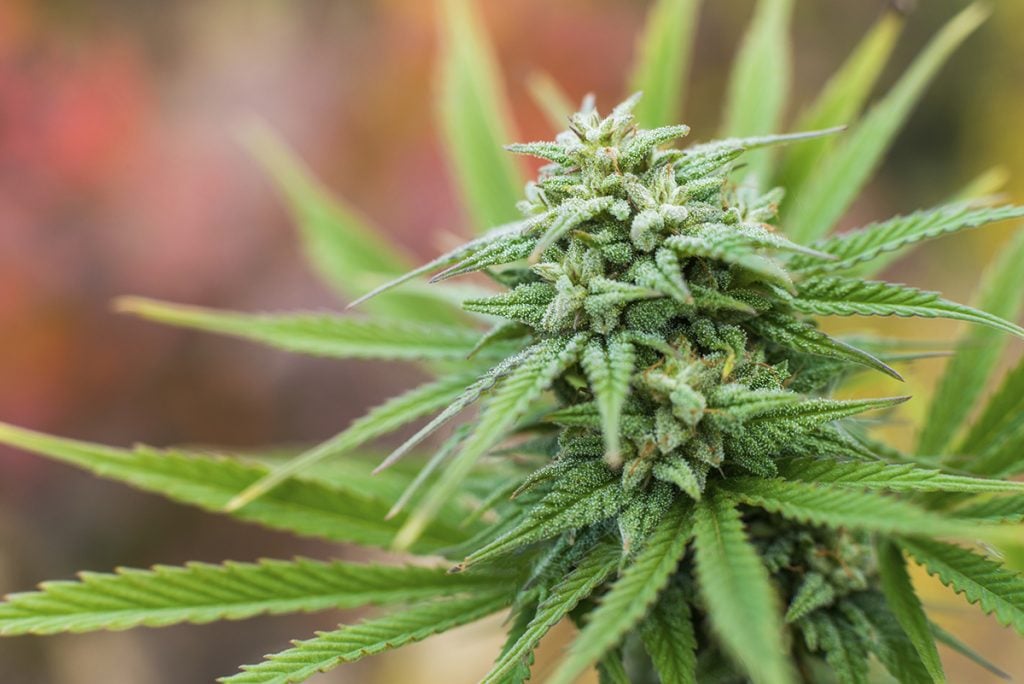 Welcome to Growers Choice, your go-to shop for the finest kush seeds in the country, delivered straight to your front door! Our selection of more than 40 cannabis seed strains includes 10 premium kush seed strains for sale, with authenticated genetics and all the beautiful, healing benefits of this wonderful indica variety. On this page, we'll specifically talk about kush seeds along with their benefits and users. The Kush family is extremely popular in the cannabis community for a number of reasons, all of which we'll get into below.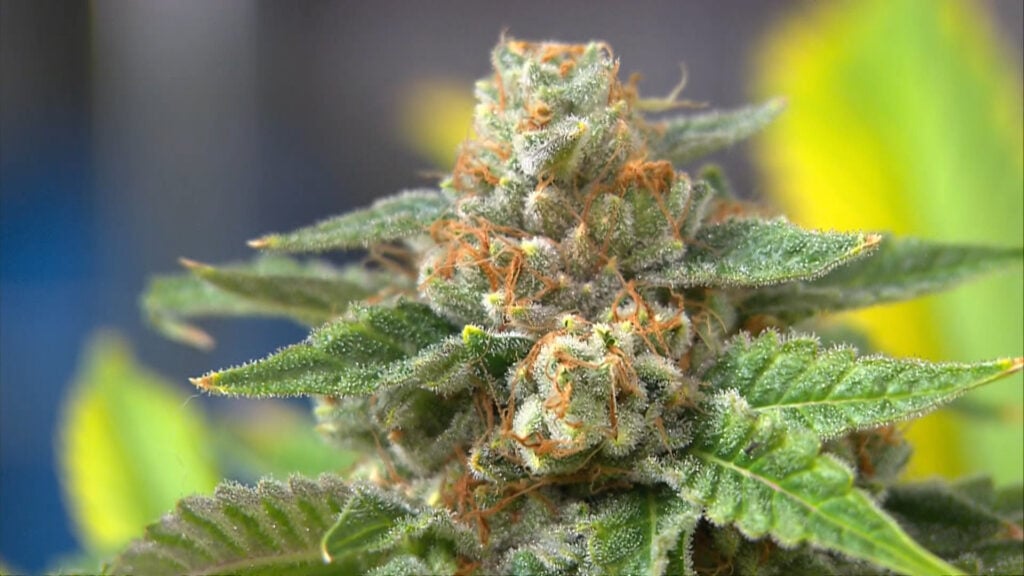 But if you're in a rush and just want to quickly scoop, here it is—Kush strains are extremely relaxing for both the brain and body. It's like giving yourself a vacation without actually booking a ticket or spending hundreds of dollars. Who needs Hawaii and Thailand when you've got a kush strain growing at home? When it comes to prime relaxation, serenity, and calmness, you cannot do better than Kush strains from Growers Choice. Our Kush seeds can help promote better sleep, depression and anxiety relief, and a happier headspace. We recommend Kush strains for evening or nighttime use as you'll be highly tempted to fall asleep.
To get high-quality cannabis seeds delivered to your door quickly, order online from Growers Choice Seeds today. We carry the very best cannabis seeds for sale online today, including all of your favorite Sativa, Indica, and Hybrid strains. Our cannabis seeds are supplied to us by experienced growers around the world, many with over 20 years of experience in the cannabis industry.
Kush Cannabis Seeds for Sale in 2021
The best known international strain of marijuana, Kush strains originated in the Hindu Kush Mountain Range of Central Asia, where they've been grown for centuries. These strains are valued for their introspective, meditative effects, and can be used to relieve stress and chronic pain in users. Our favorite Kush marijuana seeds in stock now are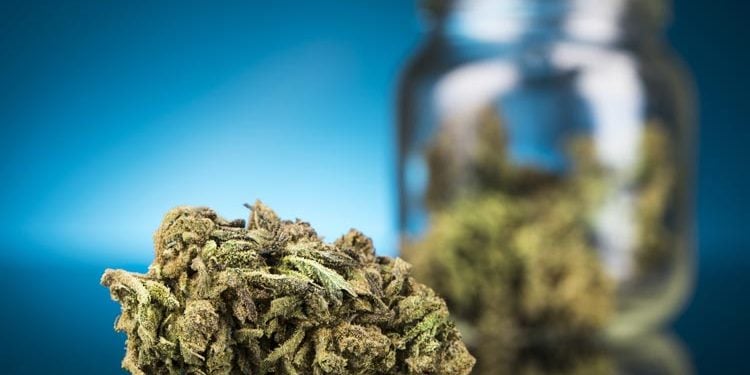 Order your Kush marijuana seeds online from Growers Choice Seeds today. We provide fast and discreet delivery with tracking available on every order.
Compare Our Cannabis Seed Strains
What Are Feminized Kush Seeds?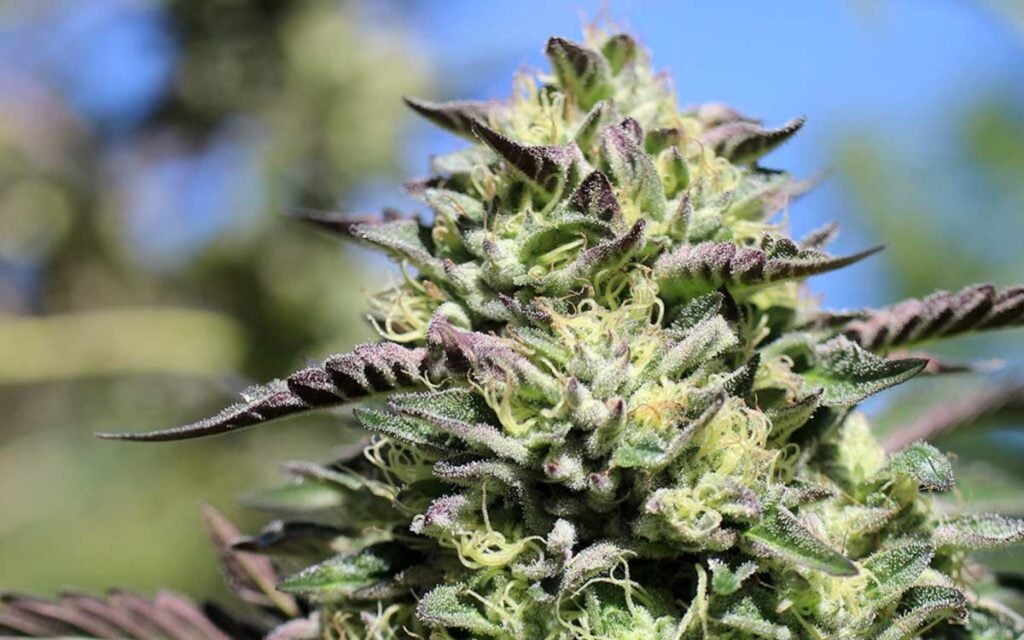 At Growers Choice, all our cannabis seeds are feminized. This simply means they were harvested from female plants. The plants were prompted to pollinate themselves, so because no male chromosomes were used in the creation of the seeds, no male chromosomes exist in the seeds themselves (99% of the time, because – of nature!). Feminized seeds grow into essentially female plants, producing the same high-quality buds and excellent yields as their female precursors.
Kush strains are primarily those with lineages that include landrace strains from the Hindu Kush mountain range region, which runs between Pakistan and Afghanistan. Due to climate conditions, kush strains are mostly Indica-dominant, which means they tend to have more body than mental effects. In other words, Indicas usually cause what's known as the body stone or couch lock effect – essentially deep physical relaxation. Because some of our kush strains have been cross-bred with saliva strains, however, our feminized kush seeds offer a wonderful range of effects from sleep enhancement to gentle energy.
What is Kush?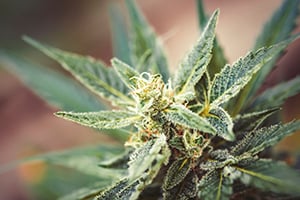 Though sometimes used as a synonym for cannabis (kind of like pot or weed), the term "kush" actually only applies to specific types or strains of cannabis, because it comes from Hindu Kush, a mountain range that runs along the border between Afghanistan and Pakistan.
In general, cannabis strains with "kush" in the name are indica-dominant, because that's the kind of cannabis that most often develops in those higher altitude regions at a greater distance from the equator (compared to Sativas, which grow in equatorial locales like Thailand, southern India, and Jamaica).
Indica strains come with relaxing, soothing, and sometimes sedative effects.
Had a stressful day at work?
Can't seem to fall asleep at night?
Has that lingering headache thrown you off your game?
A kush strain might be the solution. More of a nighttime choice, Kush strains feel like a vacation for your brain and body.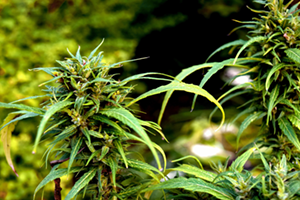 Out of all the seeds for sale at Growers Choice, our kush varieties are definitely the most popular. Kush cannabis seeds come with potent indica effects, which can help you relax and unwind after a long day. Kush cannabis seeds are extremely handy and beneficial in the medical field, as Kush strains may alleviate chronic pain, inflammation, and nausea. These seeds may also make you feel fatigued late at night, which is especially useful for patients with insomnia. You really can't go wrong when you shop our selection of Kush cannabis seeds. And guess what? We deliver your seeds right to your very door in under two weeks!
5 Fun Cannabis Facts brought to you by Growers Choice from Growers Choice Seeds on Vimeo.
Growing Kush Seeds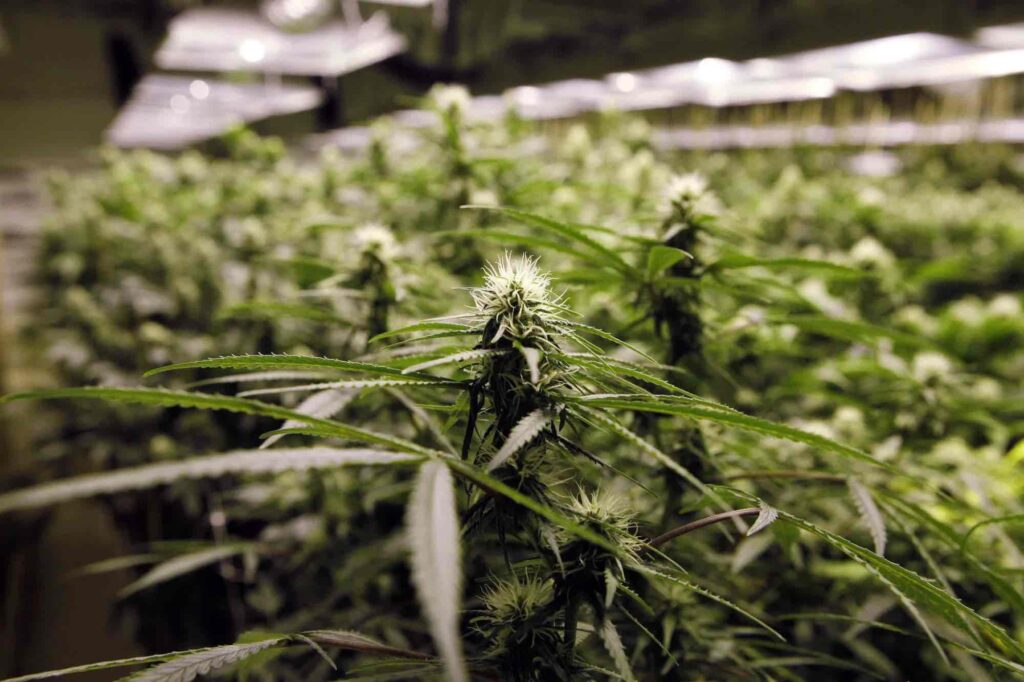 The landrace Hindu Kush strains that are used to create our kush seeds have some benefits for cannabis gardeners, too. Thanks to their origins, growing kush seeds often result in strains that are more resistant to colder climates and are a bit better at withstanding drought (though we don't recommend dehydrating any cannabis plant!). You should also see very impressive yields on these plants, despite their shorter height.
Learn More About Critical Kush:
Experience all-natural stress relief with Critical Kush, one of our top-selling classic strains. This strain, often described as earthy and pungent in flavor, delivers delicious medical benefits including insomnia- and depression–crushing prowess. Flowering in as little as 50 days and offering a pretty impressive yield, Critical Kush cannabis seeds from Growers Choice are one of the finest indica strains out there.
Best known for its distinctive, skunky but fruity aroma, Blackberry Kush marijuana is one of those mostly-indica strains that is powerfully calming, and excellent for managing chronic pain.
Clocking in between 16% and 20% THC, Blackberry Kush marijuana is on the potent side, but this heavy-hitter is excellent for reversing a sour mood and delivering a dose of sweet relaxation that removes stress and anxiety. Coupled with its appealing profile, Blackberry Kush has become popular in the medical community for its ability to deftly reverse mental distresses, insomnia, and side effects related to cancer.
Blackberry Kush marijuana seeds are considered easy to grow and produce plants that are resistant to mold and other common pests but it's best cultivated indoors, where care can be taken to maintain its height and shape. Blackberry Kush will spend anywhere from 7 to 9 weeks flowering and will be ready with an impressive yield – between 14 and 42 ounces, depending on your chosen environment.
Quality Kush Seeds For Sale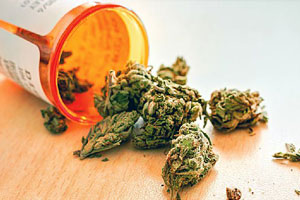 At Growers Choice, we strive to be your one-stop shop to find kush seeds for sale. Whether you're looking for regular feminized seeds or auto-flowering varieties, you can find them here. These Indica-dominant cannabis strains offer deep relaxation and a gentler mental high, and here at Growers Choice, we've offered a wide selection of kush seeds for sale that range in effects to suit your needs.
Whether you're looking for a kush strain to provide medical benefits or something to simply take the edge off your day, you can find a variety of options on the Growers Choice shelves. Kush strains typically provide benefits such as:
Reduced anxiety and stress
Mental and physical well-being
Higher levels of non-psychoactive and therapeutic CBD
Relief from chronic pain.

The Growers Choice Guarantee
When you buy kush cannabis seeds from Growers Choice, you can be sure that the seeds you're getting will be fresh, viable, and covered under our 90% germination guarantee. Just be sure to follow our germination guide for full coverage and best results. At Growers Choice we not only extend to you our best guarantee, but we're here to offer a helping hand when you need one.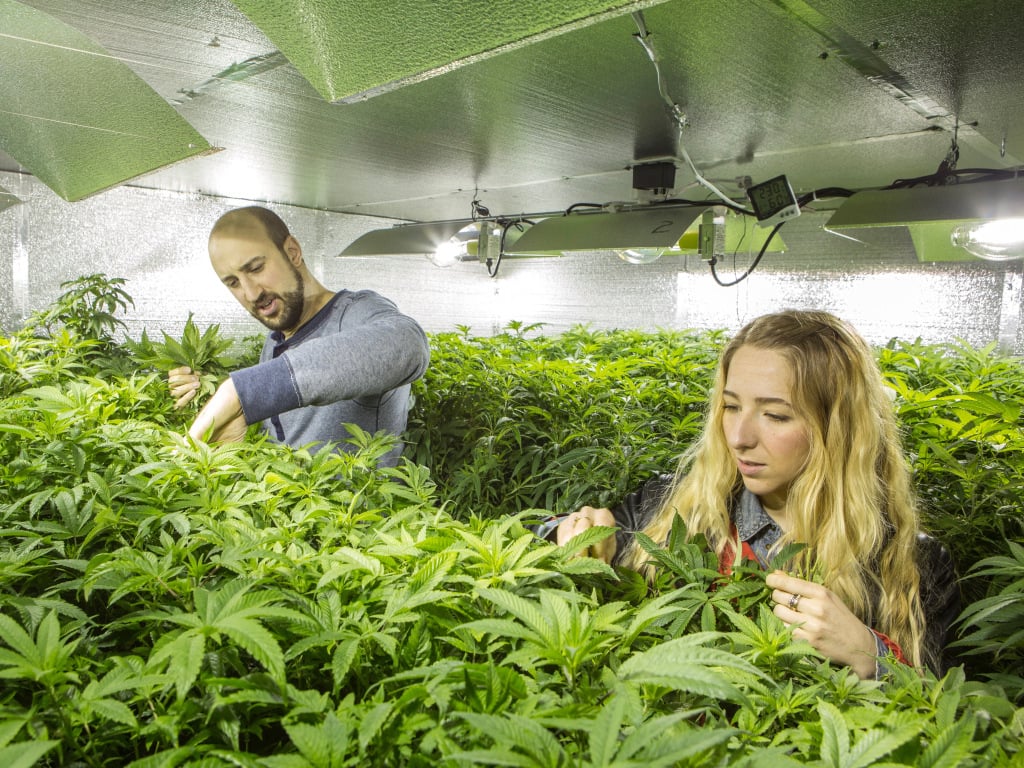 So what does our germination guarantee mean for you? Regardless of whether you're ordering wholesale to provide kush seeds for sale to your own customers, or if you're putting in an order for yourself, you'll get lab-tested, high-quality seeds that have been packed with care. So even if you're only ordering three seeds — if you follow our germination guide and only one of your three seeds germinated, get in touch with us! If you received seeds that weren't viable, we'll ship you some replacements!
You don't have to be an expert gardener, either. We want you to get the most out of every kush seed you buy, which is why we've also put together an online library of helpful grow advice. Want to know more about the different types of kush seeds for sale and where kush cannabis originates from? We've got the information you're looking for. You'll also find details about how best to grow your kush plants and get a nice harvest.
Have you wanted some advice on how to dry and cure your kush cannabis buds? Find everything you need and more here at Growers Choice. And if you can't find answers to your questions, contact us — we'd love to help. Because we don't just offer kush seeds for sale here at Growers Choice. We're also here to help you get a great harvest from fully-feminized, genetics-guaranteed, high-quality seeds.
Looking for a kush variety that will switch to the flowering stage all on its own? Consider Candy Kush, an auto-flowering strain that's easy to grow and quick to harvest. This kush seed produces a bud that will relax your body while giving your mind a euphoric, pleasing high. Candy Kush is also an effective painkiller, relieving chronic pain, sinusitis and inflammation. Taking away your aches and pain while simultaneously improving your mood, Candy Kush can also help alleviate depression and stress. And since this strain is an auto-flowering variety, growing Candy Kush is a headache-free process, since your plants will shift to the flowering stage without any effort on your part. Stock up on some Candy Kush seeds today!
Compare Our Cannabis Seed Strains
Try One of Our Kush Strains: OG Kush
The trichome-coated, neon green buds grown from OG Kush feminized cannabis seeds have an early effect of heavy euphoria, paired with a combined physical and mental high. As a result, most users find the strain leaves them with a relaxed and happy feeling and, quite often, a case of body-numbing couch lock. The strain eases or eliminates pain, and can be useful in treating migraines, stress, and attention disorders, as well as symptoms of depression, bipolar disorder, and PTSD.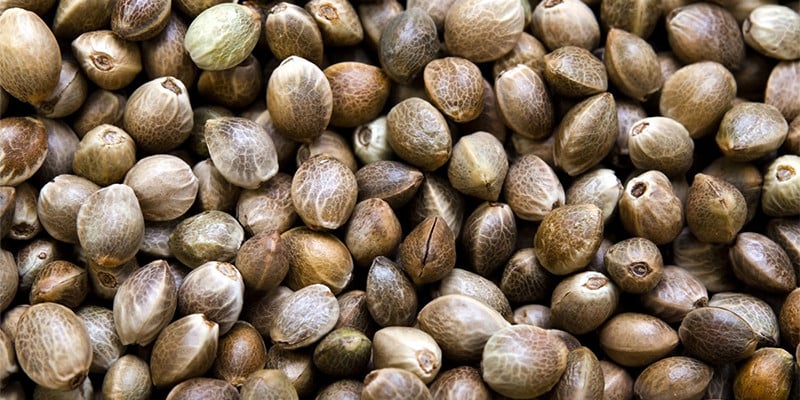 How Will Kush Weed Make Me Feel?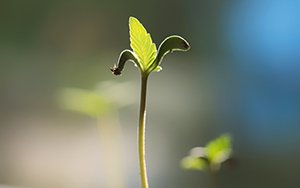 Though indica-dominant, many kush weed strains also feature sativa marijuana in their genetic makeup, so you won't necessarily experience full-on indica effects. More likely, you would categorize the effects of your kush strain as somewhere between an indica and a hybrid.
Most people seeking kush seeds for medical use tend to use these strains in the evening, due to their deep relaxation qualities. Kush not only helps reduce anxiety and stress, but it can also ease chronic pain, provide overall mental and physical calm, and can contains higher levels of therapeutic CBD — which means some strains of kush may cause less paranoia and psychoactive side effects than other strains of THC. When it comes to improving your health using natural medicine, kush cannabis seeds can be a powerful ally.
Some strains of kush seeds can also be used to treat muscle spasms caused by Multiple Sclerosis, Parkinsons and other disorders. Want to find out which kush seeds are right for you? Check out our selection of feminized kush seed strains. And here at Growers Choice, we want to make sure you have all the information you need to make an educated choice. That's why we've listed the medical benefits right in the description of each strain. And if you'd like to learn more about the many ways in which cannabis can be used to treat medical conditions, head over to our online library of medical cannabis benefits.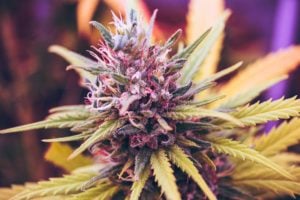 With a kush cannabis strain, you can expect:
A sedative effect
Possible euphoria
Introspection, great for meditation.
From a medical standpoint, kush strains offer;
Relaxation that relieves physical pain
Relief from insomnia
Anti-inflammatory qualities
Anti-nauseant qualities
Learn More About:

Kush Seeds for Delivery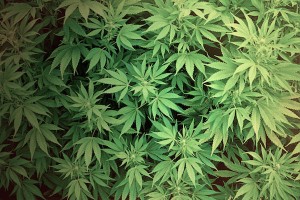 You don't need to worry about sourcing your cannabis anymore when you choose Growers Choice. We offer a great selection of kush seeds for delivery — it really is as easy as selecting your strain and completing your order. What's next? Just sit back and wait for your seeds to arrive at your door in our medical-grade glass vials, fresh and ready for germination using our tried and true method. We'll ship quickly and discreetly because we're dedicated to ensuring your business remains your own when it comes to natural health and wellness choices.
Buy Great White Shark CBD Cannabis Seeds
Great White Shark feminized cannabis seeds develop into flowers that offer deep relaxation, creativity, and relief from pain and stress. Though you may receive a bit of energy, this strain is best used in the evening, or during lazy days dedicated to relaxation, meditation, and de-stressing. Great White Shark can ease migraines and calm symptoms of PTSD, depression, and anxiety, and stimulate appetite in people dealing with chemotherapy or eating disorders. Another popular indica strain, Great White Shark feminized cannabis seeds flourish into a relaxing, mindful hybrid that traces its lineage to Super Skunk, Brazilian and Indian strains. With a mid-range THC level of about 16%, our Great White Shark is the perfect choice of cannabis seed for relaxation, whether therapeutic or just for enjoyment.
The Best Kush Seeds, at Growers Choice
Six Spectacular Regular Feminized Kush Seed Strains: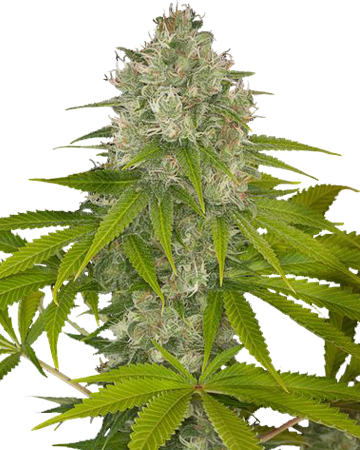 OG Kush Cannabis Seeds
The best from the west, OG Kush cannabis seeds let you grow your own euphoric flowers that deliver a mental and physical high complete with pain-fighting prowess and stress relief. A bit tricky to grow, OG Kush is best for the intermediate green thumb.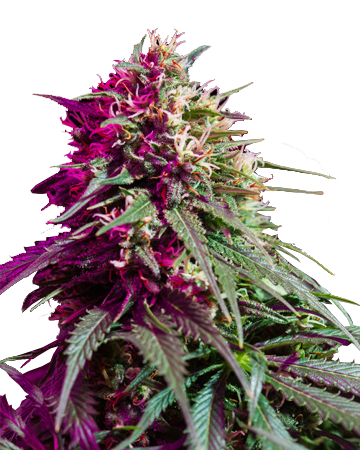 Purple Kush Cannabis Seeds
Get ready for bed with this deeply sedating and physically relaxing strain. Purple Kush is known for causing a bit of a mental fog, but this isn't a problem when you're headed to sleep. Ease aches and pain and send stress running for the hills with this popular strain.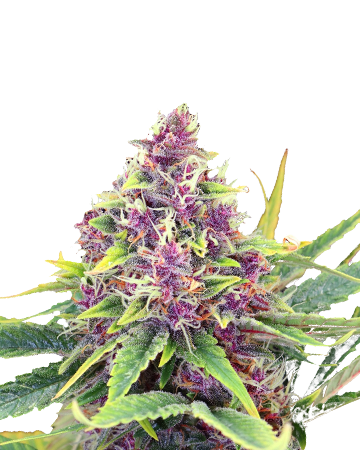 Blueberry Kush Cannabis Seeds
For evening relief that terminates in deep sleep, choose this mildly euphoric kush seeds strain that boasts moderate levels of CBD and all-natural stress relieving capabilities. Blueberry Kush has been known to soothe headaches, as well.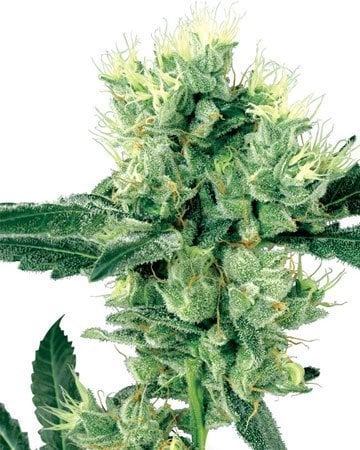 Skunk Kush Cannabis Seeds
Relax and ease pain with a side of euphoria and deep couch lock with Skunk Kush seeds. You'll feel symptoms of depression fading along with any difficulties you might have had falling asleep. Cancer patients can ease nausea and boost appetite with this strain, too.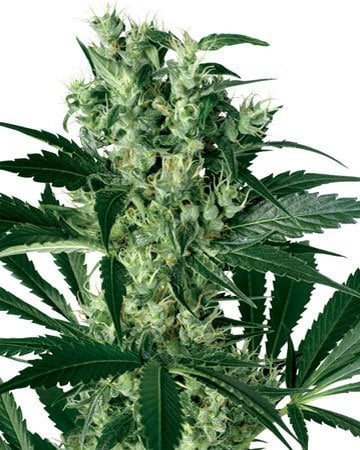 Critical Kush Cannabis Seeds
Soothing Critical Mass partnered with ever-popular OG Kush to bring you this awesome kush seeds strain. You can expect an end to tossing and turning in bed and destructive chronic pain with Critical Kush, and you might also benefit from its migraine and headache-easing properties.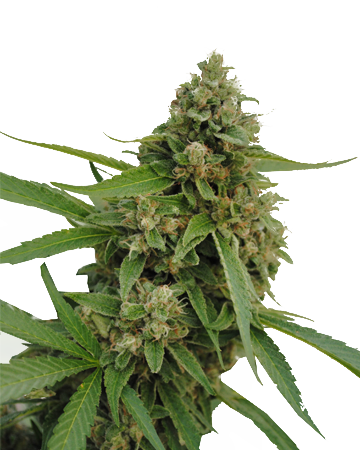 Bubba Kush Cannabis Seeds
Another child of OG Kush, our Bubba Kush cannabis seeds grow into a hard-hitting strain that doesn't take much to do the trick. High in THC, this strain boosts mood and calms body and mind, and can leave insomnia and anxiety in the dust.
Our Awesome Auto-Flowering Kush Seed Strains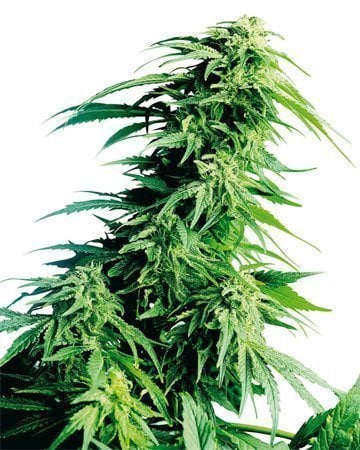 Kush XL Cannabis Seeds
Combining the easy-growing benefits of auto-flowering with the relaxation of a kush strain – and adding to it a mindblowing yield – Kush XL auto-flowering cannabis seeds are a great choice for easing anxiety and muscle tension without drowsiness.
Hindu Kush Cannabis Seeds
A true classic, this calming, sleep-inducing strain attacks pain and stress, and can alleviate depression and anxiety symptoms. This strain might just become your go-to choice for nighttime treatment.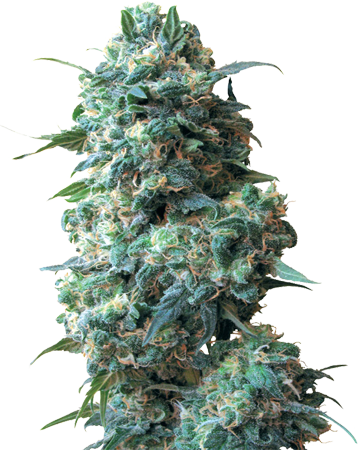 Sour Kush Cannabis Seeds
This combination of Sour Diesel and OG Kush takes balanced relief to the next level. Experience a mood boost and deep relaxation that can lead to a body stone effect in larger doses. You might even get some creativity and increased focus from this strain.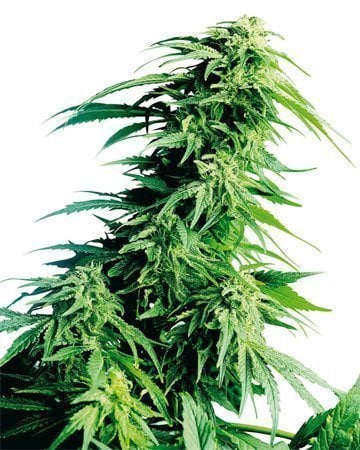 Candy Kush Cannabis Seeds
Relax and soothe away chronic pain with this impressive strain that also tackles inflammation and stress. Candy Kush auto-flowering cannabis seeds are popular with folks struggling with arthritis and Crohn's Disease.
Afghan Cannabis Seeds
Though not in name, Afghan really is the pinnacle of kush goodness. Bred from various Hindu Kush strains, this stocky plant tastes sweet and earthy, and delivers the classic indica relaxation combined with euphoria and anxiety-relief.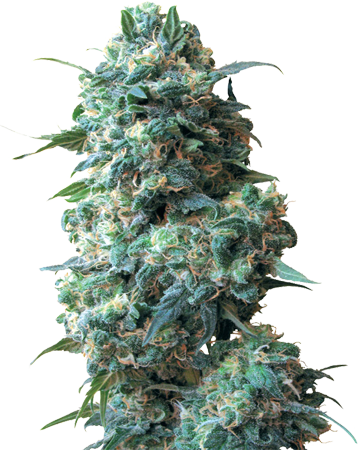 Girl Scout Cookies Cannabis Seeds
Though it's not apparent from the name, enduring favorite Girl Scout Cookies boasts OG Kush parentage, which gets it a special mention on this list. Relieve stress and slough off anxiety, fight pain and increase appetite with this balanced hybrid named after every American's snack obsession.
Coming Soon!
Kush Seeds for Better Health
Kush seeds are those that have higher indica than sativa genetics. This means they make a great pick for people seeking to seize those relaxing, physical effects of marijuana, as opposed to the more cerebral, uplifting effects of sativa varieties. Take, for instance, the stress-relieving and pain-soothing properties of OG Kush, or the insomnia-busting benefits of Purple Kush. Another popular kush strain at Growers Choice is Critical Kush, which can ease symptoms of depression even as it alleviates pain and encourages sleep. Try our kush seeds, today!
Buy Kush Seeds
Hooked on Kush? That's great news, since at Growers Choice we carry an array of popular options of kush seeds for sale so you can buy with just a click or two. Browse our detailed product descriptions, place your order, and your premium kush seeds will be shipped straight to your door in days. Growers Choice: we help you Grow Better!
Check out our Top 10 Kush Strains and the Best Kush Seed Strains of 2017 to find the best Kush Strains.