There are many benefits to purchasing cannabis seeds from an online seed bank. For starters, the online pricing deals on affordable seeds cannot be beat compared to marijuana dispensaries as we offer the best discounts on cheap seeds. Online seed banks also offer an extensive collection of strains, quick worldwide delivery, and germination guarantees.
Why Purchase Marijuana Strains from Online Cannabis Seed Banks
Novice growers and experienced growers alike have been discovering or patronizing online seed banks like Growers Choice Seeds (GCS), Pacific Seed Bank (PSB), Beaver Seeds, Sonoma Seeds, Crop King Seeds, Seed Supreme, and Herbies Seeds for procuring their favorite high-quality weed seeds for years now.
Some of the biggest reasons are listed below.
Extensive Selection: Unlike licensed cannabis dispensaries, marijuana seed banks' sole purpose is to make as large a variety of marijuana strains, including landrace indica and sativa strains, hybrid cannabis strains, including rare and hard-to-come-by exclusive strains, available to cultivators of all skill levels from first-time growers to highly-seasoned growers. The reason that they are able to do this is that they serve as a sort of giant farmers market where reputable breeders from all over are able to set up their "stands" so that shoppers can explore and select from their high-quality marijuana seeds all under the convenience of one "roof."
Speedy and Discreet Delivery, plus Worldwide Shipping: Even in places in North America and around the world where cannabis cultivation is legal, most people not only want to receive their orders as soon as possible, but they also don't exactly want everyone in the neighborhood to know what they're ordering. As such, the fact that so many online seed banks not only provide timely worldwide shipping but also free stealth shipping is something that customers everywhere greatly appreciate.
Affordable Prices: Cannabis seed banks tend to sell their premium quality cannabis seeds at highly competitive prices. In addition, most reliable seed banks, like PSB, sell high-quality seeds in wholesale, bulk form for extremely reasonable prices, which is something that is especially appealing to commercial cultivators. As if this isn't enough already, seed banks usually feature frequent sales of new, classic, and popular cannabis seed strains, just as GCS does.
Germination Assurances: Seed banks, like PSB and GCS and several of the others listed at the start of this, offer a germination guarantee that if 90% of your feminized marijuana seeds don't germinate, they will replace them free of charge. This incredibly high germination rate guarantee not only speaks to the high standards that seed banks hold but also their belief in the high-quality seeds they are selling. The only "catch" that a seed bank like GCS has, which they clearly state, is that you must precisely follow their germination guide in order for their germination guarantee to be applied to your purchase.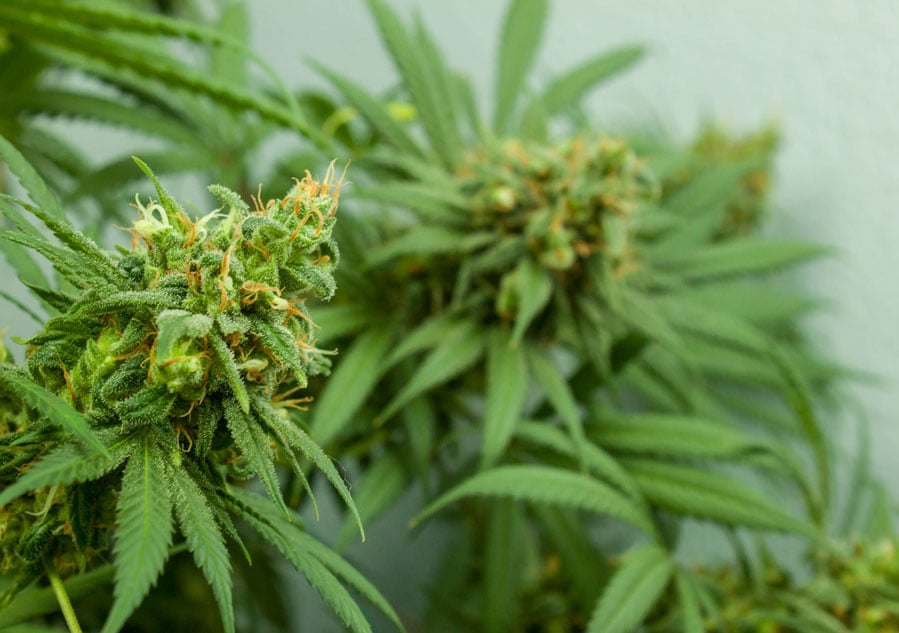 Female Plants vs. Male Plants
Male marijuana plants do not produce buds, whereas female cannabis plants do. Generally speaking, seed breeders want and need male plants because they serve as pollinators for the female plants, which allows them to create new cannabis strains.
Meanwhile, the majority of at-home cannabis cultivators don't have a lot, if any, use for male plants as their reason for growing is to have female cannabis plants that will provide them with nuggets and are what contain all of the cannabinoids like THC and CBD.
It is for this reason that the overwhelming majority of reliable seed banks don't sell regular cannabis seeds because they produce both male and female plants. This is also why they tend to only sell feminized marijuana seeds, as they have a 99% likelihood of producing all-female plants.
Types of Cannabis Seeds for Sale from Reputable Seed Banks: Feminized Cannabis Seeds vs. Auto-flowering Cannabis Seeds vs. Medical Seeds
Feminized Seeds
Feminized seeds are photoperiods. This means that they are unable to automatically transition from their vegetative growth stage to the flowering time without having their light cycle changed from what is generally 18 hours of light / 6 hours of complete darkness to a 12/12 cycle.
As such, sometimes beginner growers get scared off from growing feminized seeds, even when they are otherwise low-maintenance growers, like Pineapple Express or White Widow because the whole "light cycle thing" can seem quite daunting.
However, in reality, most seed banks like GCS, PSB, Sonoma Seeds, Crop King Seeds, Seed Supreme, and Herbies Seeds all provide useful and informative blogs, which are linked to each of the seed banks just listed here, that cover most everything you need to know about how to grow cannabis when to flip your plants to flower, when you can expect to start seeing buds after switching to a 12/12 light cycle and so on. This means that armed with all of this easy-to-access information even first-time growers should be able to successfully cultivate feminized strains that are listed as being easy to grow.
Auto-flowering Seeds
Autoflowering seeds are generally hardier, smaller, faster-flowering seed varieties of feminized strains that can automatically flip to their flowering time on their own without requiring outside intervention in their lighting cycles. The reason that autoflower seeds can do all of these things is because they have 10%-20% ruderalis, which is a robust and resilient landrace popular strain that is native to Central Asia.
Due to all of these aforementioned attributes, auto-flowering seeds are usually touted as coming with the following benefits:
They can be much easier for inexperienced cultivators to successfully grow, like Durban Poison.
The fact that auto strains, such as Deep Purple, tend to be smaller than feminized photoperiod strains is something that those who practice indoor cultivation but don't have a lot of space to spare really like.
Their faster growth and tendency to be more resistant to mold, pests, sudden changes in the weather, etc., like Pitbull Pit, is something that outdoor growers in regions that have much shorter outdoor growing seasons place a high value on.
It is, however, important to point out that not all autoflowers are small or low-maintenance growers, and some can take up to 12 weeks to begin to flower, but any autoflowering feminized version of your favorite feminized photoperiod strain is going to be smaller and faster-flowering.
Medical Strains
While most any landrace or sativa-dominant or indica-dominant strain has the anecdotal potential to greatly benefit medical marijuana users for medicinal purposes, CBD-rich strains, like Midnight and Suzy Q, are often referred to as "medical-grade strains" due to their high CBD content and low(er)-THC levels. If you are unfamiliar with what CBD is or why it is viewed as being therapeutically beneficial please see here.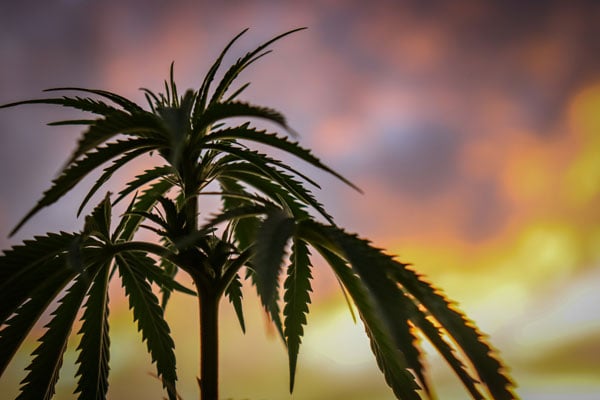 Factors to Consider When Purchasing Feminized Seeds from a Seed Bank
Regardless of whether you are buying fast version premium seeds from Canadian seed bank Beaver Seeds, are taking advantage of Crop King's "Buy 1, Get 1" sale on their 5 seeds pack, taking advantage of Seed Supreme's full refund policy on unopened seeds packs, or browsing around PSB and GCS' massive selection of cannabis seeds, choosing the strain that is right for you can sometimes feel a little overwhelming when presented with such a huge selection of high-quality marijuana seeds.
Provided below are a few basic tips on things to consider when making your strain selection:
If you want something that will keep you awake or more capable of functioning a pure sativa or sativa-dominant strain is best.
If you want something that will help you relax and/or sleep, an indica is best.
Are you going to be doing the indoor or outdoor growing, as some strains are better suited for one over the other, even if they can thrive in both settings, you need to check what their needs are because if you live in a colder, northern climate like Atlin in upper British Columbia, then you might be pretty much restricted to indoor growing only.
How much cultivation experience do you have? Make sure to check that your skill level matches the growing needs description provided by the seed bank. If you are brand new to growing cannabis, find out if the type of seed you are looking at is a good option for beginners.
Super cheap cannabis seeds aren't always a good deal. As the saying goes "You get what you pay for." Make sure that the seed bank you are considering buying from has a solid, well-established reputation for selling high-quality cannabis seeds, as buying seeds on sale is one thing, but finding a seed bank that sells the cheapest marijuana seeds for prices that seem unusually low may speak to either poor quality or poor genetics. As such, make sure you read customer reviews and pay close attention not just to positive reviews, but negative ones as well.
Make sure you read the product and growing descriptions provided. Some people need to do discreet growing, so it's important that you check whether or not the strain you are looking at is a pungent grower or not. Others just don't particularly like strains that taste a certain way be it too sweet or too "skunky," etc. and so it's also important you know what a strain's overall fragrance and flavor profile is.
Lastly, don't just go for the most popular strain. Don't be afraid to try something new, you never know what you'll end up discovering in the process!