Buy Cannabis Seeds Now: The Best Cannabis Seeds For Sale
Most Popular Cannabis Seed Combo Packs
Best-Selling Cannabis Seeds
At Growers Choice, we aren't just talking when we say we offer only the finest, lab-tested and fully feminized cannabis seeds around. We walk the walk, too, and want all our customers to know — and see! — just how reliable our best-selling cannabis seeds are, and how helpful and friendly our customer service representatives are.
To get cannabis seeds delivered to your door quickly, order your seeds online from Growers Choice Seeds. We have the finest selection of cannabis seeds for sale anywhere online, all fully feminized, and competitively priced. As the best place to order Holland cannabis seeds online, we're excited to bring you high-quality cannabis seeds from around the world. The time to buy cannabis seeds online is now. Growers Choice Seeds brings you the very best weed seeds for sale online today, including high content CBD seeds and easy to grow auto-flowering cannabis seeds. Shop our selection today to find the seeds that fit your needs, and check out online using our secure server and your payment method of choice. We'll provide fast and discreet delivery right to your door in as little as one week. Get started now.
Growers Choice brings their A-game to this industry, and if I had a nickle for every person I've told to buy from here, I'd have enough for a free seed pack. Buy it, try it, and trust me – you'll rinse and repeat. I've sampled about six different strains by now, and each one had it's benefits and great qualities. If this company puts out a bad strain, I've yet to find it and I highly doubt it exists.
Of the seed companies I've come across, Growers Choice Cannabis is one of the most reliable. Consistant service, consistant quality, always delivered right to the door. That's what you're looking for in shop. I always feel like I'm being well taken care of, from start to finish.
It's always our goal to make your seed-buying experience as simple and straightforward as humanly possible. Because we recognize that that's what we all are — humans. And we're all looking for the best and healthiest way to deal with whatever we're dealing with. At Growers, we've got your back, whatever you're going through.
If you aren't adept at growing your own cannabis seeds, we can help out in that department, too. Not only are our CSRs well-versed in growing know-how, we've also stocked our site with tons of really top-notch information on choosing, growing and harvesting your cannabis seeds.
So why not take a look at all we have to offer. You'll be glad you did!
Buy The Best Marijuana Seeds Online
At Growers Choice, it can be tricky to narrow down your favorite strains – maybe that's one downside to buying online? (Nah, you can always try your second choice next time!) The strain you choose is ultimately based on your personal preference. For a simple and straightforward grow, why not try Sour Kush Auto-Flowering pot seeds? A relatively balanced Indica-Sativa strain, Sour Kush is great for daytime usage, and it will leave you feeling relaxed and euphoric and is suitable for new growers. For energy and a heck of a lot of buds, choose a Sativa-dominant regular feminized strain like Super Silver Haze. Great boosting creativity and productivity, this strain delivers huge yields indoors and out and will leave you feeling energized and cheerful.
Cannabis Seeds On Sale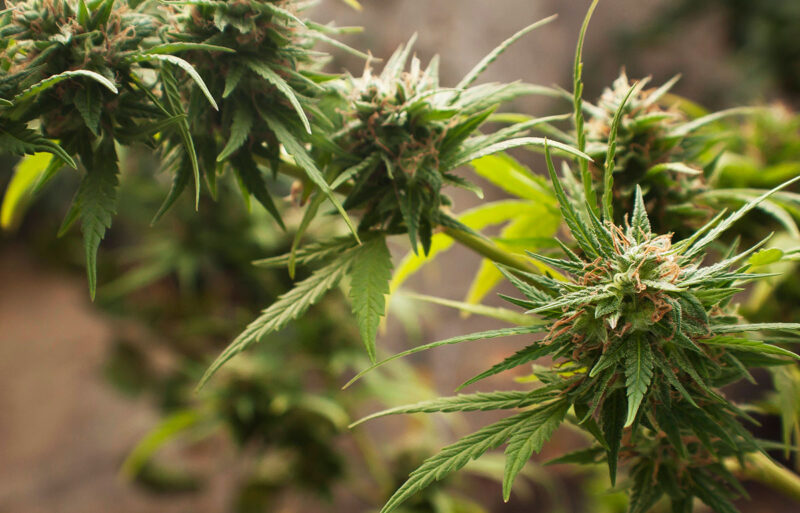 This isn't some kind of waystation for low-quality seeds, but rather our way of thanking our customers for being loyal to Growers Choice. Imagine the nice surprise when you settle down at your computer to order another 3-pack of Tangerine Dream, only to discover it's 10% off – no coupon code or loyalty points required! We want to bring you happiness not only through healing medicinal cannabis grown at home, but also through unexpected discounts like these.
Saving on seeds at the source is a fantastic way to really get your money's worth growing cannabis, but did you know even full-price cannabis seeds from Growers Choice are an amazing boon to your wallet? Oh, yes! A single cannabis seed, which costs around ten dollars, can produce the equivalent of hundreds of dollars worth of bud. Sure, there are start-up costs to growing your own marijuana — you need lights and fans and things like that — but it is so very worth it, even beyond the simple satisfaction you'll get from flexing your green thumb and cultivating something wonderful!
Want even more savings? Signing up for our newsletter is an easy and painless way to keep apprised of all the great savings we offer, through contests, monthly discounts, or coupon codes. Never miss another strain release or code again!
Buying Cannabis Seeds at Grower's Choice
Each hand-selected, genetics-guaranteed seed you buy from Grower's Choice is fully-feminized and freshly packed airtight plastic tube. We stand by every seed we sell, which is why we also offer a 90% germination guarantee. What does that mean? If you followed our step-by-step germination guide, but fewer than 9 out of 10 seeds germinated, we'll replace those failed seeds for you.
At Grower's Choice, we're dedicated to quality. We offer a wide variety of cannabis strains on our site, including auto-flowering and high-CBD strains. We take growing your own medicine seriously, and that's why we want to make sure you find what you're looking for. We've made sure every seed's genetics are authentic, and we've sorted them with human hands to make sure they're viable. We don't skimp when it comes to providing you with the best cannabis seeds money can buy.
We've got the popular strains you love — and if you're not sure which seeds are the best ones for you, we've also provided detailed information about every strain to help you with the selection process. You can read about the effects of each one and their grow information so that when you're buying cannabis seeds, you're getting strains that deliver the benefits you need.
Every seed you order from Grower's Choice is fully-feminized, so there's no guesswork when you're growing your plants. You won't have to watch your plants closely for an overlooked male that could potentially ruin your harvest, and with a female-only crop, you won't have any gaps from weeded-out males either.
We also have a great selection of auto-flowering cannabis seeds for sale, which transition on their own from the vegetative stage to the flowering stage. That means you won't have to figure out when you need to change your daylight hours. Our auto-flowering feminized varieties do all of the hard work for you, helping you get the rewarding harvest you're looking for when you buy cannabis seeds.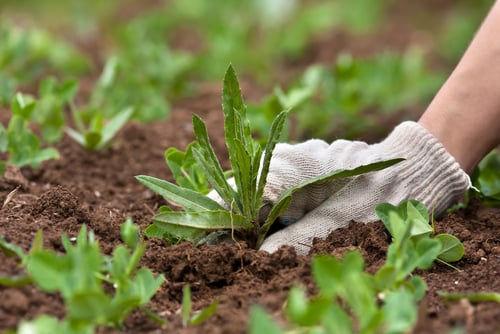 If you're new to growing marijuana or you have questions about a particular strain, we're here to help. At Grower's Choice, we want you to have expert knowledge available so that you can get a great crop. Check out our online library of growing advice for tips on how to start growing weed, build a grow room, harvest your weed, and more.
And if you're buying cannabis seeds but you're not sure what to order, get in touch with our customer service representatives. We're committed to not only helping you find the strains you need, but we're also here for you during the growing process. So don't hesitate to get in touch with us! Customer service is available to help you Monday through Friday, 9-5PST. The best way to get in contact with us is through email, phone, or the pop-up chat box on our website. Customer service can provide you with your tracking information so you never miss a beat on your order.
More than 50 Strains of Cannabis Seeds
At Growers Choice, we're proud to provide our loyal and repeatedly satisfied customers with the finest cannabis seeds around. And because we carry more than 50 strains of cannabis seeds, we're able to match the needs of almost every existing or potential patient that comes looking for an all-natural healing alternative.
It's true! At Growers Choice there are seeds to help you help yourself! Say goodbye to questionable additives and unknown growing processes – when you grow your own cannabis, you know exactly what goes into every step of the process, and because our seeds are lab-tested to ensure authentic genetics, you know you're growing what you wanted.
What are you waiting for? Give our Candy Kush, CBD Shark, or Durban Poison a try, today! If you don't see your favorite strain, feel free to let us know, and we love hearing from you! Tell us which strains you'd like to see on our site and, while we can't make any concrete promises, we might have them in stock in the future. We're always updating our catalog to fit the needs and wants of our incredible customers.
Learn More About Our Cannabis Seed Delivery Service
Depending on where you live, you may or may not have easy access to cannabis seed banks and dispensaries. But regardless of your zip code, Growers Choice is here to make your life easier by delivering high-quality weed seeds directly to your door. Unlike cannabis dispensaries, we're open 24/7 and have a vast collection of cannabis seeds. Most dispensaries don't specialize in the sales of cannabis seeds and focus on smoking accessories and flowers. All of our seeds are supplied by experienced cannabis cultivators with decades of experience in the cannabis industry. Find your favorite strains in our online inventory and check out using our secure server and your payment method of choice.
THC Cannabis Seeds
At Growers Choice, our wide selection includes a great range of THC cannabis seeds that help you match your tolerance, comfort, and medicinal needs to the ideal strain for you. Our high-CBD strains aside (they are all low-THC), we carry strains that range from 10% to 27% THC – and everything in between.
Looking for a low-THC strain to get you started if you're feeling a bit nervous about potential euphoria? Cheese Auto-Flowering is just the thing.
Are you an advanced medical marijuana user who would prefer a high THC level so you can take less and get the same benefits? Why not pick up OG Kush, a great pain-management strain that offers relatively balanced indica and sativa effects.
Try a strain like Skunk Kush, with a THC level of 17%, if you're looking for a middle of the road strain with lots of pain relief and insomnia-fighting power, but less of a mental high.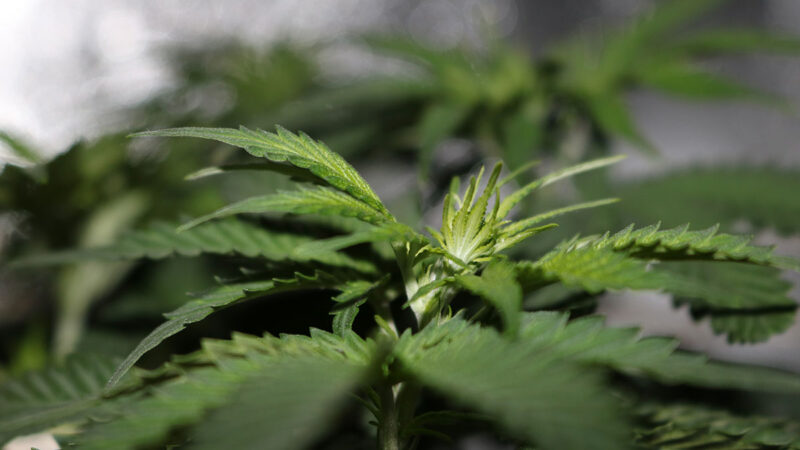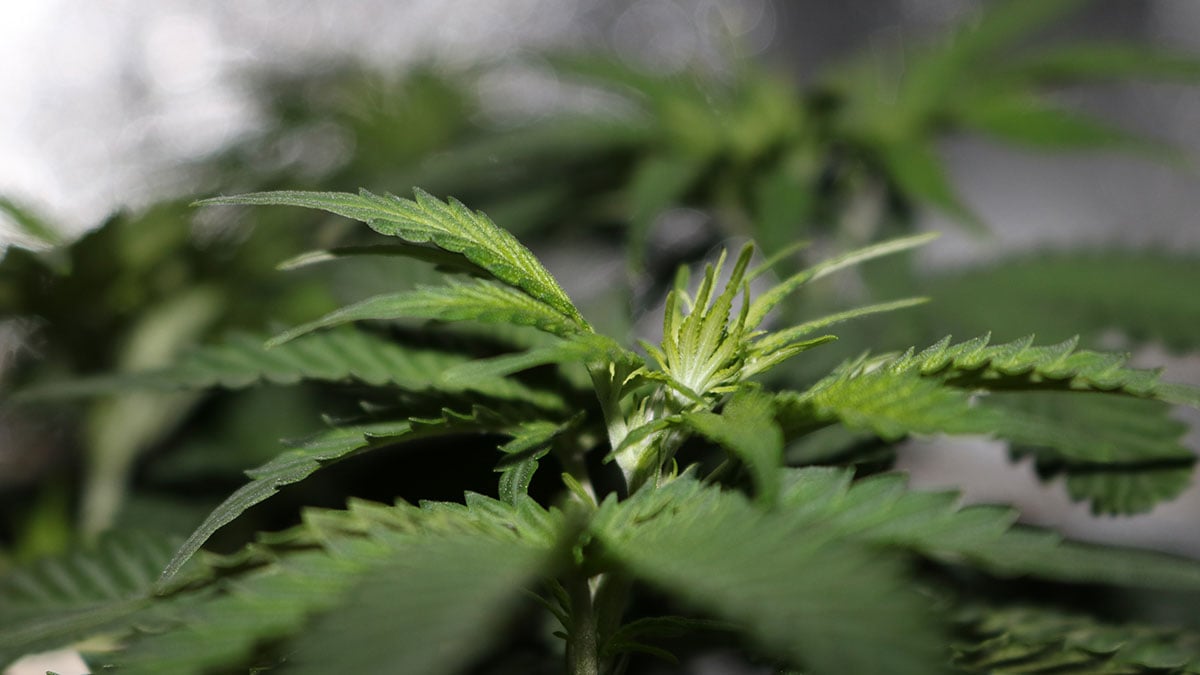 Our Cannabis Seed Sprouting Promise
At Growers Choice, we respect your investment and are so glad you've chosen us for your cannabis gardening products. We don't want you to find yourself sproutless after you germinate, so we have instated an industry-leading 90% Germination Guarantee. Where sprouting's concerned, we've got you covered. Check out our germination video to learn all about how we insure every feminized cannabis seed you buy from Growers Choice!
Growers Choice is more than just your ordinary seed bank. We sell only the highest calibre cannabis seeds and ship to all 50 states. When you shop with Growers Choice, you become a part of our family. We're with you every step of the way whenever you want to start growing your own medicine at home. You'll notice that your cannabis seeds come with a step-by-step germination guide, which you can also find on our website if you ever feel lost and confused during the process. Growing cannabis doesn't have to be an overly complicated process. We make it easy for you!
Engage Yourself in the Cannabis Seeds Community
We offer many strains of cannabis seeds here at Growers Choice, and we do our best to share all the important details with you in our product descriptions and characteristics charts. But a single source is never the most thorough spot for information on anything! We strongly encourage our customers to do their research — find out which strains other people with your symptoms have used, what's worked for them and what hasn't, and what growing tips they can offer for that specific strain. When cannabis took off in the U.S. in the 60s, it was all about community culture and sharing the good word — let's spark that joint effort once again!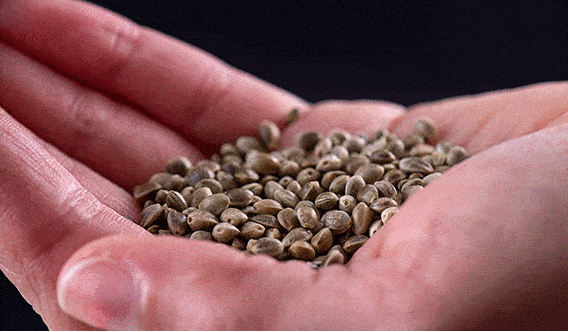 Your search for the Best Cannabis Seeds ends here
At Growers Choice, we offer everything you need – the best cannabis seeds, the advice, and the germination guarantee. When it comes to your health, you need the best. Growers Choice has the best cannabis seeds for sale, combined with a genuine investment in your well-being. We want you to be the healthiest, happiest person you can be, so get out there, and Get Growing!
Cannabis News in EU
New Program in the Netherlands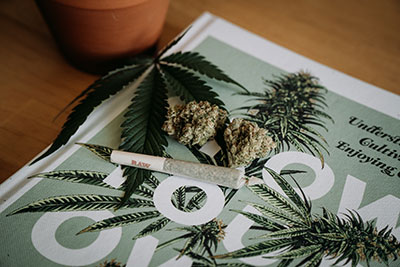 Europe's safe haven for cannabis use, the Netherlands is about to launch a pilot program o experiment with the legal sale of cannabis by the end of this year. If successful, this program would allow the Netherlands to sell recreational cannabis in dispensaries (similar to cannabis culture in the US). No longer would residents need to visit specific cafes to consume the product. The program was announced on Feb. 22 and is called the Wietexperiment (Weed Experiment in English).
Legalization in the Czech Republic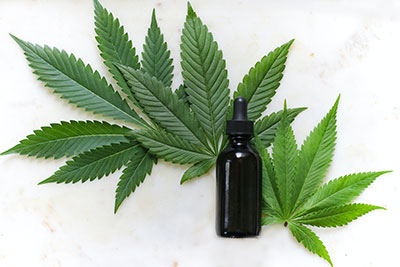 The Czech Republic is known as one of the most liberal countries in Europe when it comes to cannabis. And while you won't get in trouble for smoking it, cannabis technically remains illegal—though the country decriminalized it in 2010. The central European country intends to legalize it for adults in 2024 with a message that smoking of any kind is poor for your health. Instead, Czech consumers should opt for vapes or edibles.
Tobacco in Joints: Yay or Nay?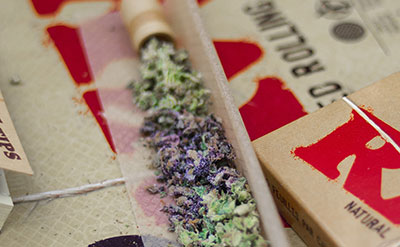 On Howard Stern's podcast, cannabis enthusiasts Snoop Dogg and Seth Rogan shared the story of how they get into arguments with European smokers over how to properly roll a joint. The Hollywood big names stand by the notion that tobacco does not belong in a joint, while it's common in Europe to combine the two. "They put f***ing cigarettes in their f***ing weed!" quipped Snoop Dogg. "I hate that s**t."