Wholesale Marijuana Seeds Online in North America
Best Wholesale Marijuana Seeds Online
As the owner of a gardening shop, dispensary, head shop, or delivery service, you're used to putting in a lot of effort to find the best products for your customers. If that's not why you're already here at Growers Choice, allow us to regale you with all the reasons we should be your one-stop-shop for Wholesale Marijuana Seeds! There are dozens of strains showcased on our website for our individual visitors, but we offer close to 100 strains in total for our wholesale customers. Whether you want to offer a full rack of various kush seeds or have decided to primarily supply medical, high-CBD varieties, we can hook you up, and we'll be here with you every step of the way, from questions prior to your order, to customer service and troubleshooting with your own clients. Choose Growers Choice and find out what it's like to be part of a real all-natural medicine team!
Wholesale Feminized Weed Seeds for Sale
We're so pleased to sell our seeds in select stores across the country, but if you can't find a store near you, or need a specific strain, ordering online is always your best bet. It couldn't be easier to buy feminized cannabis seeds here; simply make your selection and place your order through our online store, and we're always happy to answer any questions or concerns you might have about the process. Seriously, all it takes is five minutes to place your order online. We accept numerous types of payment for your convenience. When you shop at Growers Choice, you become part of our ever-growing cannabis family. To make matters even more effortless, we deliver high-quality cannabis seeds to your home — no matter where you live or what your zip code is.
Tips on Growing Cannabis Indoors
We always say the grow room makes the plant. Think long and hard about the setup of your grow room before buying marijuana seeds in your city. Some strains are naturally harder to grow than others because the said strain is pickier about their surroundings and less resilient to human error. It's no wonder that many beginner growers choose to start indoors — there are fewer things to worry about, like the weather, the temperature, and the humidity levels.
Buy Wholesale Marijuana Seeds from Growers Choice
Growers Choice seeks both business accomplishment and consumer satisfaction, just like you. Our business is run by a small group of dedicated individuals who are not only passionate about the medical benefits and promising future of marijuana, but also knowledgeable in the fields of growing, harvesting, and using marijuana seeds. The farmers with whom we work to bring you the best seeds have more than 20 years of experience in the industry.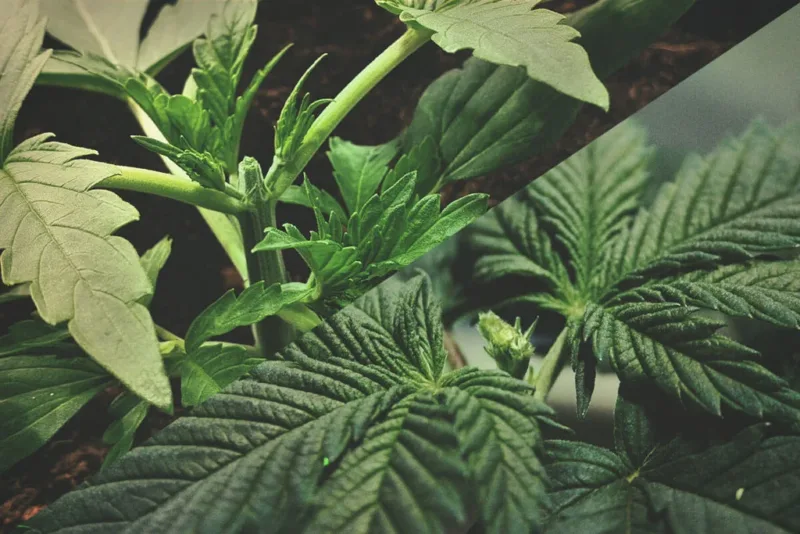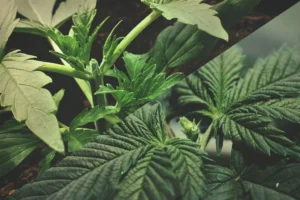 If that isn't reason enough to choose us for your wholesale marijuana seeds, here is some more enticing motivation:
As a wholesale partner, you're always buying a lot of seeds. We appreciate your business and want to show it, and that's why you'll be able to access impressive discounts on the retail price of our products: up to 70%.
We hand-select every seed that is placed in the

medical-grade glass vial

you receive. Though we can't tell everything about a seed just by looking at it, this method prevents really dried-up or broken seeds from being delivered to your shop and into the hands of an unsuspecting customer.
We do have the strains you're looking for. We have a ton of options on our website, but that's just the tip of the iceberg. There are more than 80 strains available to our wholesale customers, so if you or a client is looking for something in particular, just ask and it's almost certain we can provide it for you.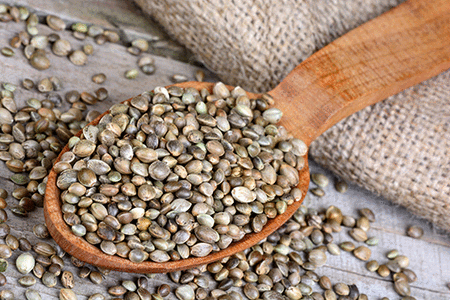 Whatever you need to accompany your Growers Choice wholesale marijuana seeds and ensure you're getting the most from this partnership – we can supply it! Need posters, pamphlets, strain information? Just let us know! And of course, there's always our branded display racks that will draw your customers' eyes right to your fantastic new offerings!
Wholesale Marijuana Seeds Your Customers Will Love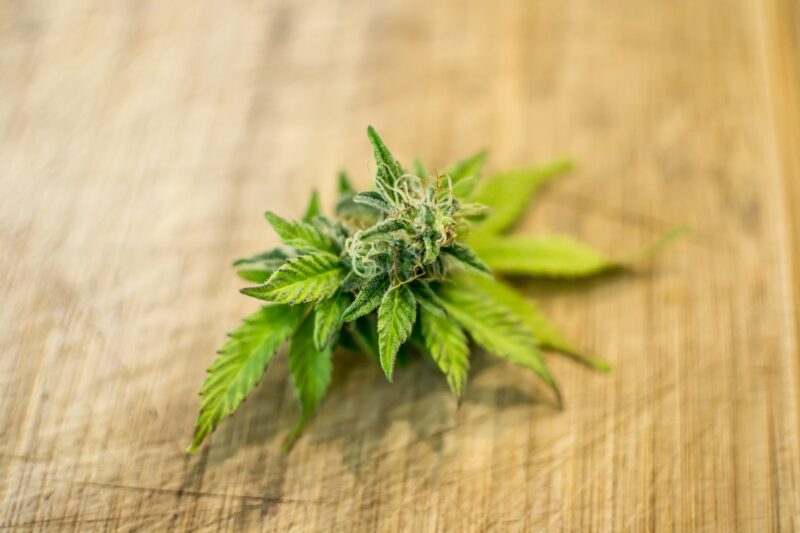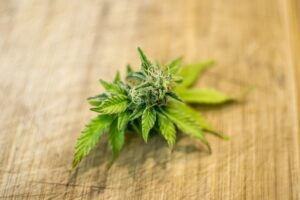 When you buy wholesale marijuana seeds from Grower's Choice, you're getting access to over 80 strains of weed — that includes both tried-and-true favorites and new hybrids.  We also want you to have the ability to offer your customers a wide selection of strains that are lab-tested and genetically guaranteed. Whether your customers are looking for strains to help with chronic pain, as well as…
Headaches
Anxious thinking
Arthritis/inflammation
Muscle tension
Insomnia
or other medical needs; or strains that appeal to recreational use, we have it all. We know you want the very best marijuana seeds for your customers, which is exactly what we're here for! You can rely on Growers Choice to come through with the highest germination rates of any seed bank. We offer our customers and wholesale shoppers a 90% germination rate with every single seed pack, no matter if you buy three seeds at once or 100. Growers can depend on our seeds to deliver the best results from start to finish.
And when it comes to auto-flowering and high CBD strains, we've got you covered. All of our seeds are fully feminized, taking the guesswork out of the growing process, and ensuring your customers get a complete crop to come harvest time. With wholesale marijuana seeds from Grower's Choice, you're getting the best for your customers, because at the end of the day, that's what we care most about.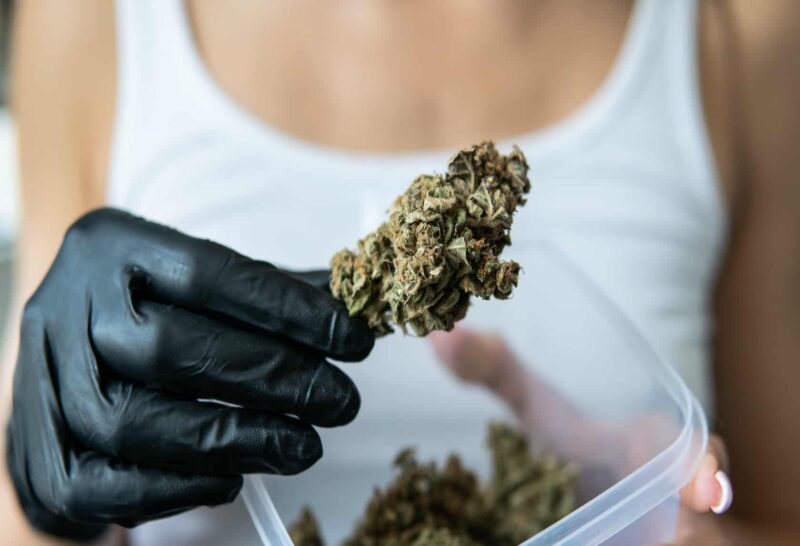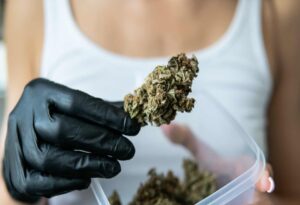 Everyone knows THC and CBD, the two most prevalent cannabinoids, are amazing medical powerhouses, but they don't work all alone. Along with dozens of other cannabinoids, these two compounds play nicely with each strain's terpenes to produce outstanding benefits. Looking again at four of the most common terpenes:
Pinene is useful for stopping inflammation and can help with memory retention (think Alzheimer's!).
Linalool has a calming effect and can tackle insomnia, stress, pain, and anxious thoughts.
Myrcene is also relaxing, and in addition to being antiseptic, anti-bacterial, and antifungal, it can heighten the "high" effect of THC.
Limonene elevates the mood and relieves stress. It can serve as an anti-depressant and treat gastric disorders.
A 2010 study, for example, showed that a combination of CBD and THC was more effective for pain management than THC alone. In a 2018 study breast cancer tumors in a Petri dish responded better to a cannabis extract than pure THC on its own. But those synergistic effects were believed to be mainly attributed to other cannabinoids and not terpenes.


Compare Our Cannabis Seed Strains
It doesn't matter if you're a wholesale customer or an individual buyer – the seeds you get from Growers Choice are covered by our 90% germination guarantee – and you can take that to the bank! Let your clients know – if fewer than 9 out of 10 seeds germinate (assuming they followed our germination method), they're covered. Just get in touch and we'll arrange replacement seeds, pronto.
In North America, we ship your seeds from your home country – whether you happen to reside in the US or Canada. Don't worry about customs charges or border holdups – even though we can't hand-deliver your order to your door, we'll do everything we can to make sure your products arrive quickly, fresh, and intact.
Want to take your business to the next level? At Growers Choice, we're happy to assist our wholesale partners with all aspects of their online business dealings. Whether you're looking to kick up your SEO, redesign your website, or pump up your site's content, we can help! Growing your online presence is an excellent way to expand your reach and gain new loyal customers.
Wholesale Cannabis Seeds – Growers Choice from Growers Choice Seeds on Vimeo.
Cheap Marijuana Seeds for Stress
If you suffer from insomnia, you know how frustrating it can be to lose sleep night after night. Fortunately, cannabis has been shown to be effective at relieving insomnia in its users by promoting feelings of calm, relaxation, and drowsiness. Insomnia is a serious condition that affects many people. Losing out on sleep can be detrimental to other aspects of your health, and can lead to high blood pressure, migraines, loss of appetite, and more. Growers Choice carries many strains of high-quality cannabis seeds to help relieve insomnia.
Our favorite cheap cannabis seeds to help with insomnia are
Order your cannabis seeds online from Growers Choice today for fast and discreet delivery right to your door in as little as one week. All of our seeds are backed by our germination guarantee.
Order Wholesale Marijuana Seeds in the USA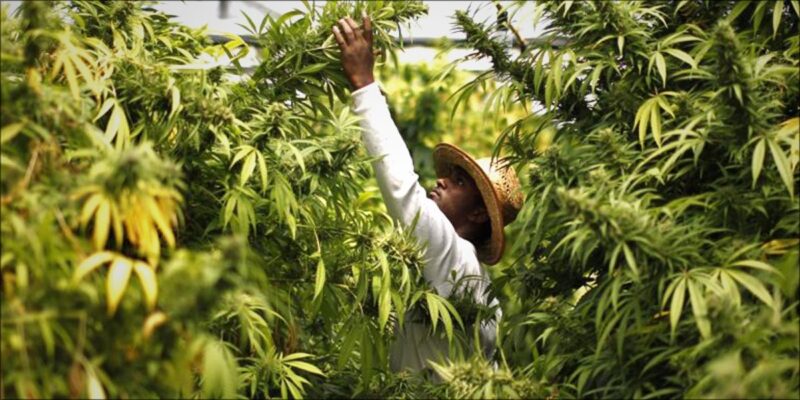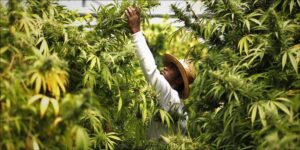 Are you still on the fence? Let us tell you a bit about our easy-peasy ordering process. All you need to do to prepare for your new marijuana gardening experience is hop onto our website for a few minutes. Browse through our marijuana seed selection, which is broken down by type: regular feminized, auto-flowering feminized, and medical high-CBD strains (also feminized).
Each strain page is accompanied by a detailed product description that can let you know exactly what to expect, and a list of characteristics that give you approximate grow times, specific genetics, effects, and more. You can also check out the reviews of our products to learn what other people thought of our strains. Once you've decided on a marijuana seed strain, simply choose the number of seeds you want, the number of packs (note that it's cheaper to buy one 10-pack than three 3-packs), and click BUY NOW. Your selection will be added to the cart, which you can access in the upper right-hand corner.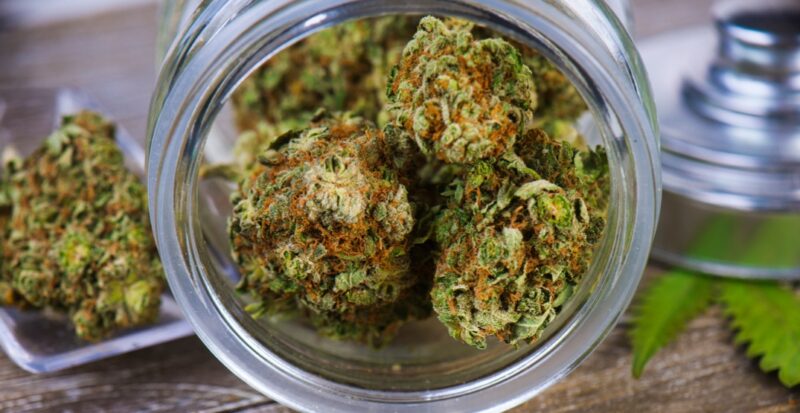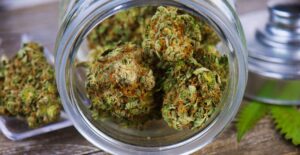 When you're ready to check out, you just go to that cart (or the button in the sidebar) and you'll be taken to our safe, secure checkout program, where you can pay in a variety of ways. That's it. Yes, really! Your marijuana seeds will be shipped right to your door with fast, discreet delivery. If you're buying marijuana seeds in the USA, we'll ship your order from California. If you're ordering from Canada, we'll ship from Toronto. Either way, you'll get your marijuana seeds within days of placing your order, and you'll be growing your own marijuana in no time!
Wholesale Marijuana Seeds Your Customers Will Trust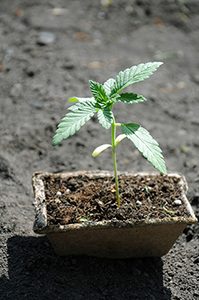 At Growers Choice, we want to help you become the most knowledgeable and reputable source for cannabis seeds your customers are going to come across! Our website is packed with helpful articles, and our product descriptions give detailed reports on every one of our strains. Learn some of this information – or even just print off info for curious clients – and you'll quickly show yourself to be a reliable cannabis seeds provider. Add to that the high quality of our wholesale marijuana seeds and our outstanding germination guarantee, and your customers will be clamoring for more!
Ordering wholesale marijuana seeds from Growers Choice means you can provide your customers with one more option for their natural treatment journey, even if you don't know the first thing about growing marijuana. How? We have outfitted the Growers Choice website and YouTube channel with tons of helpful resources to guide you and your customers every step of the way. Take, for instance, our video all about the Vegetative Stage, and its accompanying article:

Medical Wholesale Marijuana Seeds Online
Marijuana offers a huge range of medicinal properties from which your customers can benefit if they reside in regions where cultivation is legalized. Though, in general, marijuana will ease stress and promote relaxation (in the case of most strains), which can in and of itself alleviate a lot of therapeutic issues (stress is widely believed to be a leading cause of most illness), this wonderful plant can also address more "serious" issues like depression, chronic pain, cancer, Multiple Sclerosis, Parkinson's Disease, and more. When you buy from Growers Choice, you're not just getting access to wholesale marijuana seeds online. You're also getting valuable information to give your customers on using marijuana to treat a specific illness or symptom. The answers to their questions are available right on our website, where our detailed product descriptions outline some of the most common medicinal uses of each strain. You might recommend a high CBD strain to clients looking for relief without any psychoactive side effect, but also keep in mind that CBD and THC in partnership have been found to offer incredible therapeutic relief.
But hey, you don't have to take our word for it! If you're still not convinced to buy wholesale medical seeds, maybe further your research and look into scientific-based evidence surrounding cannabis. Now more than ever, medical professionals are speaking on the wonderful medical effects of cannabis (and there's a ton of research to back it up). Cannabis shouldn't be referred to as a "drug" anymore. To us, it's medicine. It's a way of life.
[/fusion_text][fusion_text rule_style="default" hide_on_mobile="small-visibility,medium-visibility,large-visibility" sticky_display="normal,sticky" text_transform="none" animation_direction="left" animation_speed="0.3″]
Germinating Your Wholesale Marijuana Seeds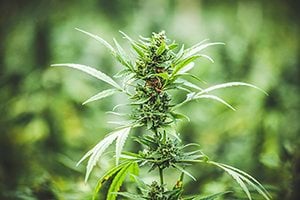 Germination might get poo-pooed sometimes since it's not exactly the most glamorous part of growing cannabis, but it really is one of the most important parts, simply because without germination, well, you won't have any plants! That's why, at Growers Choice, we're happy to provide our customers — both direct and third-party — with a helpful germination guide that takes the guesswork and nervousness out of getting those seeds started. If you've never germinated seeds or your customers want specific written instructions – just send them to us. Our Germination Guide has all the info they'll need, plus following our instructions means if one of our seeds does happen to be a dud (it happens with natural products), they (and you) are covered by our 90% germination guarantee! We stand behind our wholesale marijuana seeds and care about your customers' satisfaction.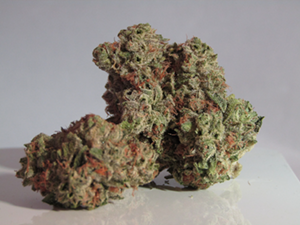 With the average germination rate around 90-100%, it's no wonder that so many customers come back for more. Not only that, but we also treat our customers like family. We're with you every step of the way during the growing process, including the exciting germination part. It's every grower's dream to see that pop of green from cannabis seeds. Our cannabis seeds germinate like a dream regardless of your growing experience. All you need to germinate is a damp paper towel and a windowsill that receives some direct sunlight. Most seeds germinate within a few days, but it's slightly different for every cannabis strain. If you have any questions about the germination process, feel free to check out our blog!
Where to Buy Cannabis Seeds
Jack Herer is one of our top-selling cannabis strains, and you can buy Jack Herer cannabis seeds right here off our website. Jack Herer was born in the late 1930s, and passed away quite recently, in 2010. During his lifetime, he was deeply involved in decriminalization and hemp-related activism and could be regularly seen arguing for the use of hemp for fuel, paper, and medicine. In 1985, he published the book "The Emperor Wears No Clothes", which explored the history of hemp and its extensive – and largely unrealized – potential. Today, the book can be read free of charge on the website Mr. Herer's wife continues to run in his name. In honor of Jack Herer's efforts in the cannabis industry, his name was given to a sativa-dominant hybrid strain first bred in the Netherlands in the 90s. 
[/fusion_text][fusion_fusionslider name="wholesale-marijuana-seeds-slider" hide_on_mobile="small-visibility,medium-visibility,large-visibility" class="cannabis_slider" /][fusion_text rule_style="default" hide_on_mobile="small-visibility,medium-visibility,large-visibility" sticky_display="normal,sticky" animation_direction="left" animation_speed="0.3″]
Here at Growers Choice, we're invested in you as a wholesale partner, which means making sure your customers have access to a library of information about growing marijuana. Helping your customers get a great harvest means repeat business for you, and that's why we don't just stop at providing a tried-and-true germination guide. We've also put together a treasure trove of grow advice, designed to help your customers maximize their harvest and take their growing techniques to the next level. 
Are your customers interested in finding out how to best build a grow room, how to make hash, or how to fight against common diseases and pests? Just print out the information found in our grow advice section or share the link with your customers. You'll find a wealth of knowledge available to you and your customers, including details about feminized cannabis seeds, auto-flowering cannabis seeds, the differences between indica and sativa strains, methods that help secure a successful harvest — like Sea of Green and Screen of Green growing methods. It's all in one place and easy to reference.
Where to Buy Cannabis Seeds in 2021
If you want to buy high-quality marijuana seeds online, but aren't sure how to get started, then its time to shop online with Growers Choice Seeds. You'll find the very best cannabis seeds available online today when you shop our digital catalog. All of our high-quality cannabis seeds are fully feminized and completely ungerminated, and are backed by our germination guarantee. Find the seeds that are right for you and order online today. We'll provide fast and discreet delivery right to your door in as little as one week, with tracking available on every order. Shop now to find the seeds that fit your needs.


Growing Your Business With Wholesale Marijuana Seeds
With Grower's Choice seeds, you can become a trusted source for high quality wholesale marijuana seeds. We're here to help you get the word out, from getting you set up with posters, pamphlets and displays, to helping you give your website a facelift. We can also give you a boost with your website's SEO, helping customers find your site easier when searching online. As a wholesale partner, we want your name to be synonymous with the best seeds, so that you can cultivate steady customers who trust your brand.
Buying Wholesale Marijuana Seeds With a Guarantee
There's nothing like the feeling of a guarantee — knowing that no matter what happens, someone has your back. And when you're buying wholesale marijuana seeds, that's more important than ever. That's why we stand by our seeds with a 90% germination guarantee. What does that mean? If fewer than 9 out of 10 seeds germinate, we'll replace them for you, free of charge.
Just follow our easy, step-by-step germination guide for the best results. Don't hesitate to download our guide and print it out for your customers! We want both you and your customers to have complete success, and with Grower's Choice, you can be certain that when you buy wholesale marijuana seeds, you're passing along that guarantee.
Feminized wholesale marijuana seeds
Here at Growers Choice, we're in the business of making sure your customers get a great crop. That's why all of our wholesale marijuana seeds are feminized, making it even easier to get a harvestable plant out of every one. Feminized seeds are guaranteed to produce buds and save the consumer money over the long run. Your clients can sit back and relax, because they won't have to worry about finding and weeding out male plants. And to help give you and your customers peace of mind, we've lab-tested our seeds to genetically ensure they're female and exactly what you ordered.

Wholesale Marijuana Seeds for sale
At Growers Choice we offer more than 80 strains of wholesale marijuana seeds, many of which grow into popular strains for which customers are already clamoring. By ordering a wide selection of strains, you can satisfy your recreational customers with hard-hitting options like Amnesia, American Haze, and White Widow. Newie growers can be directed to simple auto-flowering options such as Tangerine Dream and Afghan, and those interested in medicinal benefits without the traditional "high" can try out our CBD Blueberry or CBD Moby Dick wholesale cannabis seeds.
Our selection includes a great variety of auto-flowering medical, high-CBD, and regular, feminized marijuana seed strains. When you order wholesale, you get up to 70% off the retail price, which means you can offer your customers both quality and affordability!
WITH EVERY PURCHASE, YOU GET:
Marijuana seeds that have been hand-selected for freshness and viability
Glass vials that keep seed packs clean and fresh
Packaging that gives your customers lots of helpful info about their seeds
Compare Our Cannabis Seed Strains
How to order Wholesale Marijuana Seeds
Browse our great selection of top-quality marijuana seeds and decide which ones you would like to order. For each strain, choose whether you would like 500, 1000, or 2000 seeds. The more seeds you order, the higher your discount. Want a strain that's not currently in our retail list? There's a good chance we carry it. Simply email us at

[email protected]

to place your order.
Our website is designed especially to ensure the checkout process is clear and simple. Once you click "buy now", go to your cart in the top right corner and complete your order, entering your payment and shipping information. Our secure server ensures your data is kept hidden from prying eyes, and we promise to never share your personal or business details with any third party.
Wait for your shipment! The best thing about being part of the Growers Choice wholesale team is the amazing discounts you will receive on your bulk orders. Wholesale orders get outstanding savings, even for small amounts, and when you order 1000 wholesale pot seeds or more, you save as much as 70% of the listed retail price. This benefit enables you to offer great prices to your customers, while still making a profit.
No matter whether you own a tiny little neighborhood shop or a centrally located center, you'll find the products you're looking for at Growers Choice. We don't require any minimum purchase for wholesale orders, whether you want fifty seeds to get you started, or a few thousand to carry on an already-successful offering, we've got you covered. You have a long-term partner in Growers Choice, and we can't wait to get to know you and find out how we can serve you – or serve you better! Contact us today to learn more about ordering wholesale marijuana seeds.

Better pricing may be available – please call us at 1.855.811.4769 or email us for more information.
Business Owners Love Growers Choice Bulk Cannabis Seeds