If you've decided to offer wholesale cannabis seeds to the customers of your dispensary or garden center, chances are you'll want to provide a variety from which they can choose – ideally, a selection that addresses the individual medical conditions and symptoms experienced by a wide range of patients.
If your sales just aren't big enough to require 500 or more of each type of seed, why not check out our wholesale combinations. We paired up these combos with your clients in mind, so you can offer twice as much variety for the same great price!
Showing all 8 results
We take great pride in our vast seed collection. At Growers Choice, you may find some seeds that you cannot get anywhere else. We offer hundreds of rare and hard-to-find seed strains that every grower should add to their collection. Rest assured we also offer classic strains such as
Get In Touch With Us For Wholesale Deals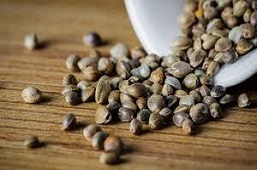 As a company that has made its own way, we understand that your business may want to maintain a consistent brand throughout your store. That's why we're happy to provide all our wholesale partners with the option to select white-label packaging. We send your seeds – still available with our medical-grade glass vials, of course – without our Growers Choice logo anywhere in sight, enabling you to choose your own branding and marketing direction. Whether you have your name displayed or not, we will always provide you with a full list of all the medical and recreational benefits of each strain you order. Sound like the perfect pairing? Then why wait? Contact us at 
[email protected]
 or give us a call at 
1-866-811-GROW
 (request our wholesale department) to request our list of more than 80 cannabis seed strains. When you're ready to place your order, just reach out to us again, and one of our representatives will get you started on this new chapter in your business!
Compare Our Cannabis Seed Strains
| STRAIN | BENEFITS | THC | USE |
| --- | --- | --- | --- |
| Cinderella 99 | Nausea, Pain, Migraine | 22% THC | Daytime |
| OG Kush | Migraine, Anxiety, Depression | 27% THC | Evening |
| Jack Herer | Stress, ADD, ADHD | 18% THC | Daytime |
Buy Wholesale Marijuana Seed Combination Packs
At Growers Choice, we proudly offer 21 marijuana seed strains, all of which are
reliably feminized, tested, and hand-sorted prior to delivery
. There isn't a "bad" strain in the bunch, of course, but certainly, some strains are more suitable than others for certain people. To address as many medical and recreational benefits as possible, we have selected a range of
feminized cannabis seeds
:
7 auto-flowering varieties, 3 high-CBD medical varieties, and 18 regular feminized strains
. Basically, if you're looking for cannabis to treat a certain symptom, you'll find it at
Growers Choice
! (And if you don't, let us know and we'll look into ordering it for you!)
Find bulk cannabis seeds online
Our expertly selected wholesale cannabis seed combos let you mix and match a regular feminized strain with an auto-flowering variety, to ensure your customers have a fantastic selection from which to choose. For instance, how about our
Tangerine Dream Auto-Flowering and OG Kush combo
?:
OG Kush is a wildly popular feminized strain that is believed to have originated right here on the west coast. It boasts the ability to alleviate stress and pain, and can even tackle migraines.
Tangerine Dream is one of our best-selling autos. It's no wonder, considering the incredible capabilities of this strain. Enjoy mental clarity and energy along with impressive pain relief -- all easy to grow and delicious.
Still not convinced that wholesale cannabis seed combos are right for your business? Check out the raving reviews of Growers Choice on Weed Maps or right here on our website. With average germinations rates of at least %90, customers and business owners alike keep coming back for more seeds. We have some of the highest quality seeds in the nation.
Wholesale Weed Seeds Delivery
Currently, at Growers Choice, we have designed eight wholesale weed seed combo packs for you to choose from. If you do not see a combination you would like, get in touch and let us know - we might be able to pair up your two favorite strains for you! One great option is the auto-flowering/regular feminized combo. This pair enables you to offer cannabis seeds to both new and experienced growers who are planning to plant either indoors or out. Auto-flowering cannabis seeds are germinated and planted just like regular seeds, but they don't require the gardener change the lighting when it's time to switch from the vegetative stage to the flowering stage. Instead, these handy plants - which are cross-bred with a Russian cannabis strain, ruderalis - make this transition all on their own about two weeks after planting. As a result, auto-flowering cannabis plants (which are quite easy to cultivate) don't get quite as big as their pure sativa or indica counterparts, but they develop densely packed buds and are perfect for smaller spaces. Our delivery especially comes in handy to those who live far away from a marijuana dispensary—or those who do not have access to one at all! Most marijuana dispensaries are found in larger cities, the Metropolitan Area of states. If you live in a small town, you could highly benefit from our delivery perk. Just sit back, relax, and wait for your seeds to arrive. Standard shipping typically takes between 5-10 business days. We know the importance of bringing you your medicine in a timely fashion.
Only The Best Wholesale Cannabis Seed Combos
When you don't want to put in a huge order, but you still want a variety of the best strains, consider buying wholesale cannabis seed combos. We've curated a selection that's designed to please a wide cross-section of your customers, including auto-flowering and high-CBD varieties. And each premium quality, lab-tested seed we sell comes with our 90% germination guarantee. So if you can't put in an order of 500 or more bulk cannabis seeds, we've still got you covered. With wholesale cannabis seed combos, you can offer your customers some of our best-selling seeds. We have eight weed seed combo packs you can choose from, and you can even mix and match auto-flowering strains with regular feminized seeds. Don't see a combination you like? Let us know! We'd love to hear your feedback, and we may be able to put together a combo that will please even your most discerning customers.
High-Quality Wholesale Cannabis Seeds
At Grower's Choice, we stock only the highest quality wholesale cannabis seeds — each one is lab-tested and genetics-guaranteed. We don't cut corners when it comes to:
assessing the quality of our seeds
hand-sorting our seeds
packing our seeds for optimum freshness and viability
That way, we can make sure you won't receive dried up, broken seeds that are improperly packaged. We only want the best for you and your customers. And we don't stop there. We stand by our seeds with our 90% germination guarantee — which means we promise that if two or more of your seeds fail to germinate and this equals fewer than 90% of your purchased seeds, we'll replace the failed seeds free of charge. Just follow our
germination guide
to ensure coverage.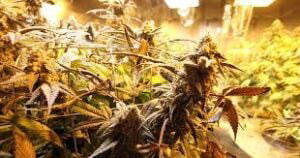 Interested in purchasing a combination of wholesale cannabis seeds that also provide relief for various medical conditions? We've done all of the research for you, and we've gone head and included the medical benefits of each strain right in the product description. That means an easier shopping experience for you, where all of the information you need is in one place and there is no guesswork. You'll also find notes on what to expect when smoking each strain of weed, along with growing information.
When you buy seeds from Growers Choice, we make sure you know how tall your plants will get, how long they'll take to flower, and what to expect from your yield. And if you have a question about a particular strain but can't find the answer, just ask us! We want to make sure you have all of the details you need before ordering, regardless of whether you're purchasing seeds for yourself or for your customers. We're here to help no matter what. And when you put in an order of wholesale cannabis seeds, we'll also include printed details about each strain with your package, so it's all right there at your fingertips in case anyone has any questions.
Fully-feminized wholesale weed combos
Here at Growers Choice, every wholesale weed combination we sell comes fully-feminized. Each seed is lab-tested and genetics-guaranteed, so you can rest assured that your customers won't end up with a single male plant. That means repeat business for you, and peace of mind for your clients. Because let's face it, having to keep a vigilant eye out for male plants in a cannabis crop is annoying at best and possibly damaging at its worst. If a male plant goes unnoticed, it can spoil what could otherwise be a great harvest. At Growers Choice, we're serious about making sure your customer gets the most from their seeds, which is why we make sure they get exactly what they're looking for — seeds that are guaranteed to be feminized.
Wholesale Marijuana Seed Combos For Sale
At Grower's Choice, we're proud to offer close to 100 strains of wholesale cannabis seeds. That's a huge selection to browse through, so if you don't have the time, or you just want to make a quick order of bulk cannabis seeds your customers are guaranteed to love, look no further than our wholesale cannabis seed combos. We've put together some of our most expert minds to bring you some combinations that are sure to be a hit. They've been assembled to address a multitude of symptoms so that you can offer something for everyone. You'll find 21 marijuana strains available that offer recreational and medical benefits. Check out our selection of wholesale cannabis seed combos below, and keep reading to find out how to place an order today.
Order High-Quality Weed Seeds Online for Delivery
Ready to get high weed seeds delivered to your door? Shop online with Growers Choice today. We're the best place to order cannabis seeds online, with dozens of different strains for sale. Find your favorite seeds, order online using our secure server, and we'll deliver straight to your doorstep in as little as one week. Shipping is fast and discreet, and tracking is provided on every order. Don't forget to sign up for our newsletter for your chance to win free seeds! Select your seeds and check out online using our secure server, and we'll deliver your seeds right to your door in as little as one week. Check out our selection of seeds today to get started.
Making Customers Happy With Our Cannabis Seeds in 2021
At Growers Choice, we know how important it is to ensure your customers are satisfied – or preferably ecstatic – after trying your products. That's why we stand behind our strains completely and present the highest germination guarantee in the industry: we promise at least 9 out of 10 of your seeds will germinate, or we will replace them free of charge. Just one of our many informative offerings is our step-by-step Germination Guide, a tried-and-true method that ensures the best possible results! Just ask us, and we're happy to include in your order a stack of brochures that outline this simple, straightforward process.
Order Wholesale Pot Seeds Online?
Placing your order of wholesale pot seeds with Growers Choice couldn't be any easier. Our website is laid out to make everything as straightforward as possible. Just follow these three basic steps and you'll never have to search for a wholesale provider again!
Browse our list of wholesale combinations (below) or check out our individual cannabis seed strains, available in bulk counts of 500, 1000, and 2000 seeds. Bask in the incredible savings - up to 70% off retail price - that come from buying for resale.
Use the drop-down menu to indicate the number of seeds you would like to purchase, then click "Buy Now"
Navigate to your shopping cart and checkout. Simply enter your address and payment information, then sit back and wait for your wholesale cannabis seeds to arrive. We will provide you will email notification when your order is received, when it has been processed, and when it has shipped!
That's it - easy as 1-2-3. Join Growers Choice as a resale partner and watch your sales soar. We're here for you every step of the way, from pre-order to customer inquiries. We even extend our outstanding 90% germination guarantee to you and your customers.
I was surprised at how much of a bump we got in sales when we started offering multiple types of seeds. I didn't think people cared about the strain that much, but now I know. These combos are the way to go.
Trent T., manager
What are you waiting for? Get Growing with Growers Choice Wholesale Cannabis Seeds!
Better pricing may be available – please email us at

[email protected]

for more information.