Whether you've never before carried cannabis seeds in your dispensary or garden center, or you're simply looking to expand your offerings, medical wholesale cannabis seeds from Growers Choice are the perfect option for you. Additionally, if you run your own nursery and want to grow reliable, medical cannabis plants to harvest for your customers, you need to look no further than our selection of medical seeds.
Showing all 12 results
Why shop for medical marijuana seeds? Well, recent studies show that marijuana can be quite helpful when it comes to combating certain symptoms and side effects. Be advised, though, that all the effects of marijuana are temporary. Marijuana should never be marketed as a "
cure
" or "
treatment
" for
any medical illness
or condition. That being said, marijuana can certainly help alleviate certain symptoms, such as
anxiety, depression, insomnia, inflammation,
and so on. The list of marijuana benefits truly never ends!
Compare Our Cannabis Seed Strains
Try Our Medical Seeds For Their CBD Benefits
At Growers Choice, we offer 21 wholesale medical weed seed strains, each of which provides a host of medical benefits from easing headaches to conquering cancer (
the recent research is amazing
!). All our strains are feminized, which means you or your customers won't have to deal with any male plants, which can
fertilize the females
and thereby render their flowers useless. Instead, you are guaranteed to see flourishing female plants with hardy helpings of therapeutic bud. Need your
medical seeds
in larger batches? Are you a marijuana business owner? If yes, you've come to the right place for wholesale medical weed seeds. We offer special discounts for wholesale purchases—and, if you spend more than
$500
on one order, you qualify for free shipping. Our standard shipping comes with a flat-rate fee. Shipping costs will be the same no matter where you purchase from. We can guarantee that you won't be able to find a better deal on wholesale marijuana seeds than from Growers Choice.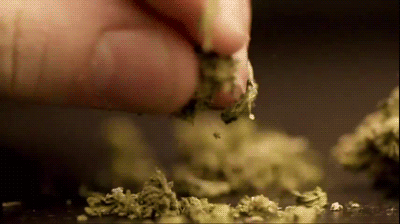 If you're looking for real
medical benefits without the psychoactive effect
 for which cannabis is known, you have come to the right place. Growers Choice 
medical cannabis seeds
 offer gardeners the chance to cultivate and harvest a personal supply of 
natural, high-quality medicine
. Now more than ever, it seems consumers are on the hunt for all-natural remedies, no matter their medical background. It seems we're getting tired of all the fake chemicals and undisclosed ingredients in the over-the-counter pills and prescriptions we pick up as a society. Cannabis plants are the way to change that. With our high-quality seeds, you can grow your very own medicine at home for as little as
$50
. Our seeds thrive in thousands of environments so there's no need to break the bank on a 
lavish grow room
. 
Medical cannabis seeds
from Growers Choice can help take the edge off, both mentally and physically. These strains are known for their relaxing effects on both the body and the brain. A few inhales of a medical strain can
leave you calm, peaceful, and serene
.
Buy Cannabis Seeds in Bulk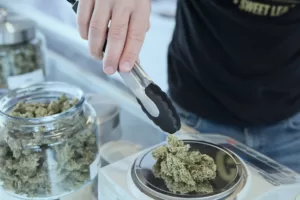 At Growers Choice, we're pleased to offer more than three dozen 
pot seed strains
for bulk purchase and resale. If you own a dispensary, gardening center, or nursery, and want to stock up on high-quality pot seeds for growing or selling, look no further! We partner with many different resellers, some of whom display our marijuana seeds with the Growers Choice brand, and others who prefer to purchase unlabeled seeds so they can sell them under their own name At Growers Choice, we care equally for our regular wholesalers and white-label resellers. Whichever method you choose, you get access to our great selection of strains, our medical-grade glass vials, our outstanding customer service team, and even SEO, social media, and branding design services.
Medically,
Power Plant cannabis seeds
grow into plants used to treat sufferers of depression and can
battle fatigue without tension
, thanks to the state-of-the-art combination of
happy vigor
and
muscle relaxation
. Users have also found good results when using Power Plant to
treat migraines and manage other types of chronic or acute pain.
Whether your discomfort is caused by pain in the
muscles, joints, or nerves
, this intense strain can help you de-stress and clear your head. The burst of energy will enable you to carry on with your daily tasks (
though we never recommend driving
).
Ending the Stigma Against Cannabis Seeds in 2021
While we may never fully "
end
" a stigma, we can certainly do our part to normalize cannabis use and diminish the presence of a stigma. Below are some ways we can practice normalizing cannabis and accepting other peoples' forms of health practices.
Know the facts and do your research
Think before you speak and choose your words carefully
Practice listening to others before chiming in
Educate yourself and then share that knowledge with others
Talk about it openly to the people you trust most
Include others so you don't have to fight this battle alone
I personally know someone who felt embarrassed to admit that they need medical cannabis. This person never wanted to try cannabis for fun or recreational purposes—she was prescribed it by her doctor and had to overcome her own personal stigma to become a regular cannabis user. Do you know anyone who's struggled in the same boat? How have you helped someone overcome the cannabis stigma?
Get Wholesale Cannabis Seeds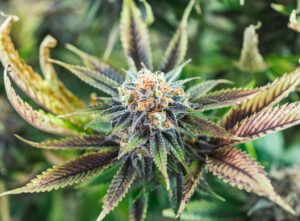 These days, it's easy to find cannabis seeds. What's more difficult is finding wholesale medical cannabis seeds that
reward your large purchases with outstanding discounts
that enable you to both offer your customers an amazing price, and make money for your business. When you place a wholesale order with us, you can save as much as
70% off the retail price of our cannabis seeds
. Happy wholesaler, happy business owner, happy clientele! Your customers will be even happier when they hear about our germination rates. All our seed packs come with
a 90% germination guarantee
at the very least, so long as growers follow our step-by-step germination guide (
which can be found on our website
). By following our guidelines, growers can expect the very best outcome and performance from their seeds.
Best Selling Cannabis Seeds to Relieve Anxiety
Millions of Americans suffer from
anxiety
. Fortunately, marijuana has been shown to provide daily relief from anxiety to its users. Cannabis is known for its ability to provide
calming, relaxing effects
to those who use it. Some of
our best-selling anxiety-relieving strains of cannabis seeds are
Find out more about these cannabis seeds when you check out their product detail pages. You'll find strain details and data like average grow time, estimated yield, THC content, and more.
Medical Cannabis and Epilepsy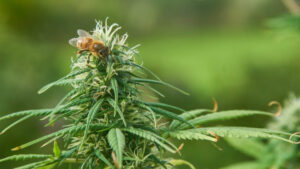 Current research conducted in the United States is studying a drug called Epidiolex, which is derived from a primarily oil-based CBD extract. The FDA has granted researchers permission to incorporate the drug into the treatment regimens of a limited number of patients at certain epilepsy centers. The existing research shows patients' seizures decreased by 54 percent on average due to the treatment; some of these patients' seizures had been previously unresponsive to other treatments. One of the benefits of using CBD in these treatments is the ability to treat both adults and children with epilepsy. The use of THC in children can be detrimental to brain development, due to its action on cannabinoid receptors in the brain, but as CBD has minimal if any mental interactions, many parents of epileptic children are turning to this alternative. A specific strain, Charlotte's Web, was bred in 2011 and named for the little girl who prompted its creation. Following administration of extracts from the strain, Charlotte's seizures —
more than 1000 a month
— decreased by more than 95 percent.
Are There Side Effects of Cannabis for Epilepsy?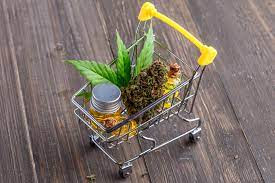 Like many medications, both natural and synthetic, cannabis does have side effects, though many are dependent on the quantity and frequency of use. These side effects do not necessarily outweigh the benefits, especially where people with previously untreatable forms of illness are concerned, it is essential to understand these adverse effects. If a person is taking other medications in addition to cannabis, unsavory interactions may occur. For example, VPA, a commonly anti-seizure medicine, could cause liver issues if taken together with marijuana. The most common side effects of medical cannabis use are relatively minor, including fatigue, diarrhea, and upset stomach.
Why Medical Patients Turn to Cannabis
A significant, and increasing, number of people grow cannabis mainly for medical benefits.
Medical cannabis seeds
can produce crops that may help reduce symptoms of an illness or the pain caused by it. For some growers, medical seeds may be THC-rich. But for many medical growers, the presence of other cannabinoids such as CBD, THCV, CBG, etc may also be of significant value. Much depends on the personal needs of the individual and the types of cannabis that have the best effects.
Wholesale Medical Cannabis Seeds and More
When you buy wholesale medical cannabis seeds from Grower's Choice, you're not just getting high-quality bulk cannabis seeds. You're getting so much more. We're here to
help you connect
with your customers because your success means our success.
Does your website need a new look? We're more than happy to provide you with an expert-level website and graphic design so that your site reflects the kind of quality cannabis seed your store provides.
Do your customers have a hard time finding your website? We want to help you get your site to the top of search pages, which is why we have SEO consultants standing by, ready to help you get your website to the next level.
Need display cases, informative inserts, or your own branded packaging? All you have to do is just let us know, and we'll get you set up with everything you need for your shop.
Grow Advice for Wholesale Medical Cannabis Seeds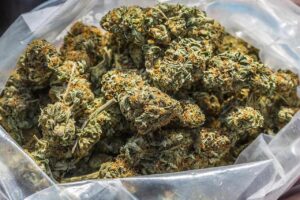 Everyone has to start somewhere, and for your customers just getting established growing marijuana, or even those who might want to improve their gardening skills, Grower's Choice offers a treasure trove of material to help them get the most from their medical cannabis seeds. Just visit our
grow advice page
 to peruse the information available, and if you don't see something you're looking for, please
contact us
with your suggestions.
Feel free to print out any of our guides for your customers to use. And if you'd like some informative inserts about your
wholesale medical cannabis seeds
, we'd be happy to send you some.
Feminized wholesale marijuana seeds for sale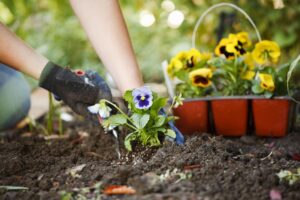 In addition to 11 regular feminized strains and 7
auto-flowering feminized strains
, we also offer 3 medical marijuana seed strains at our great reseller pricing. While these strains are no harder to cultivate than our other moderate-difficulty strains, they differ in one specific way: Our wholesale medical cannabis seeds are high in CBD, and very low in THC. Because THC is the substance in cannabis that causes psychoactive effects, more and more patients are turning to high-CBD varieties so they can experience the medical benefits of this healing plant without the high that made cannabis so popular back in the 60s and 70s. Our
medical strains
contain equal amounts of THC and CBD, either 5% or 7% of each. While this may sound like a very low level of CBD, since this cannabinoid occurs in much smaller amounts than THC, 5-7% is in fact very high and can offer impressive medical benefits that rival 25% THC strains. Because the amount of THC in these medical strains is so low, its psychoactive effect is essentially negated by the CBD. But CBD has been shown to perform best when it has a bit of THC off of which to play, so in this case, the small amounts of THC enhance the medical benefits of these strains.
Your resource for medical cannabis benefits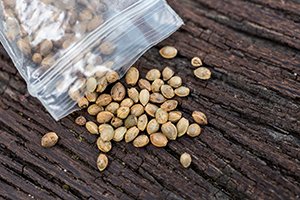 Tired of Googling for hours trying to find the answers to all of your questions about wholesale medical cannabis seeds? Well, you're in luck. Here at Growers Choice, we've put together
an online resource
complete with articles and information about the many benefits of
medical marijuana
. Curious about how cannabis affects the body, or how it can be used to treat symptoms like:
Anxiety
ADD/ADHD
Multiple Sclerosis
Depression
Parkinson's
Arthritis and more?
Our medical benefits section has the information you need. We're not just here to sell you seeds — we love talking about the natural ways cannabis can be used to help improve your overall health and wellbeing. If you can't find something you're looking for,
contact us!
We're here to help. Our mission here at Growers Choice is to fix cannabis's reputation. In some parts of the world, cannabis is still a Schedule 1 drug. The word "
drug
" shouldn't even be used to describe cannabis. Instead, it's medicine. It's a healthy way of life. It could be the solution to countless medical symptoms and side effects (
listed above
). You never know how cannabis can help until you try it.
Wholesale Medical Cannabis Seeds With a Guarantee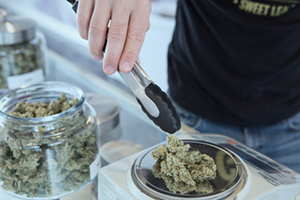 Your customers don't want just any marijuana seeds. They want the best. So when you're
ordering bulk wholesale medical cannabis seeds
, you want high-quality products that germinate every time. That's why we offer
a 90% germination
guarantee. If fewer than 9 out of 10 seeds germinate, we won't leave you in the lurch. Grower's Choice will replace them free of charge because we stand by what we sell. And when it comes to buying wholesale medical cannabis seeds, you want to be certain that your customers are getting the strain they ordered. Because growing marijuana to treat chronic pain, depression, multiple sclerosis, anxiety, cancer, and other medical uses require attention to detail that we take seriously at Grower's Choice. Our seeds are lab-tested and genetically guaranteed, not to mention hand-selected.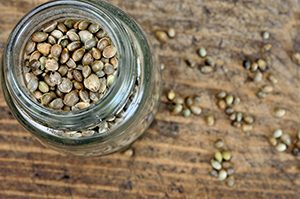 Here at Growers Choice, we don't just stop by providing you with quality seeds. We also want to make sure your customers have all the details they need to make an informed decision. When dealing with a serious or chronic medical condition, it's important to know the characteristics of each strain, and how it can benefit your customers. Under the description for each strain of wholesale medical cannabis seeds we sell, you'll find the medical benefits that can be expected from the bud once it is harvested. But that's not all. We've also provided characteristics of each seed, including grow information, THC levels, and yield expectations. Gone are the days when marijuana growers had to rely on second-hand information and guesswork when it came to their harvest. At Growers Choice, we've made sure all the details are available and easy to find. And if you or your customers have any questions about any one of our medical cannabis seeds,
contact us!
We have knowledgeable staff standing by, and we'd love to help.
Compare Our Cannabis Seed Strains
Our Wholesale Medical Cannabis Seeds
CBD Shark: This indica-dominant strain is a beautiful option for those seeking all-natural pain relief. Soothe anxiety, depression, and inflammation with this powerful analgesic.
CBD Moby Dick: This potent CBD strain offers the benefits of equal parts THC and CBD. The latter mostly overtakes the psychoactive effects of the former, but the two play well together when it comes to therapeutic qualities like mood elevation and anxiety relief.
CBD Critical Mass: With 7% CBD, this lovely strain is great for easing pain, stress, and anxiety, and will leave you feeling much better without the mental high for which cannabis is often known.
Using Wholesale Medical Cannabis Seeds Therapeutically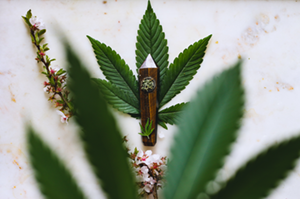 These days, it seems there's almost no end to the medicinal uses of cannabis. More and more studies are emerging and beginning almost daily, delving into the intricacies of this incredible plant. The cannabinoids contained in marijuana -
more than 80 of them
- all have healing benefits that make certain strains ideal for certain people -- we always encourage customers not to give up just because a single strain didn't do the trick. Your customers can learn more about the amazing benefits of cannabis seeds simply by checking out our detailed
Medical Cannabis Benefits
section.
The best wholesale pot seeds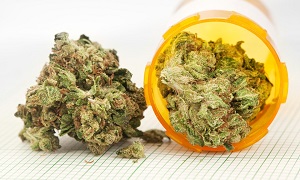 When you buy wholesale medical cannabis seeds from Growers Choice you're getting more than just high-quality
feminized
, auto-flowering and pot seeds – you're also getting excellent customer service and outstanding germination guarantee we offer all our customers, regardless of what they order. Reach out to us through email, phone, the form on our website, or our many social media platforms, and we'll address your questions in the quick, friendly manner that has led our current customers to recommend us to their friends. Wholesale orders also come with all the great packaging components customers have come to expect: medical-grade glass vials, custom clear plastic cases, and bright, cheerful inserts full of helpful information on growing and using each individual strain. Our website is packed with tips and advice, as well as detailed product descriptions on each cannabis seed variety, but we aim to save you time by providing the blend, flowering time, THC content, effect, yield, and more on each and every package.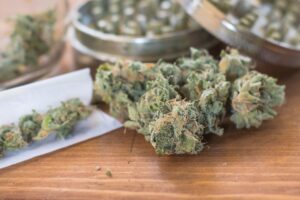 If all that sounds good to you, but you're still hesitating because you prefer a clean sweep of your own brand and logo throughout your store, just hold on - we can work with you there, too! Our white label services score you all the freshness-ensured packaging mentioned above, minus those branded inserts. Talk to us about including your own inserts, with your own logo, on your wholesale cannabis seed packages. In no time flat, your customers will be pairing your name with our high quality seeds (
and we'll still be just as available to you should you have any questions
). All in all, it should be clear why Growers Choice is the best choice for medical wholesale cannabis seeds. Talk to us today to learn more about the benefits of partnering up.
Better pricing may be available – please email us at

[email protected]

for more information.