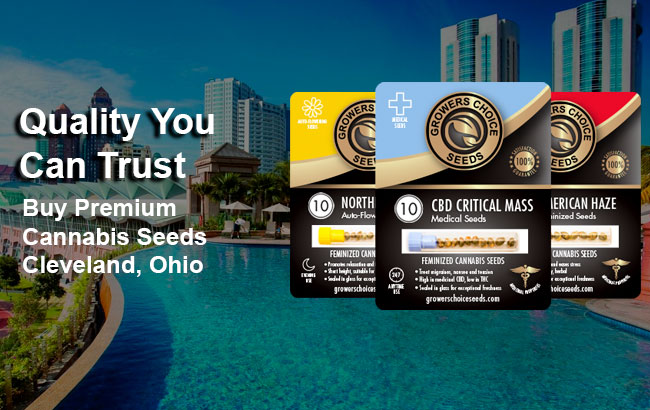 Where to buy cannabis seeds in Cleveland?
Drew Carey said, "Cleveland Rocks!" and he wasn't wrong – Cleveland, Ohio is home to the Rock and Roll Hall of Fame, the iconic music-minded museum loaded with pop-culture memorabilia, artifacts and instruments. Clevelanders also get to head to the Cleveland Metroparks Zoo for animals and a simulated rainforest. For food and wears, the Westside Market is a grand, bustling public bazaar from 1912, and at Playhouse Square, you'll find shows and productions for an evening of Broadway-style theater.
If you're thinking of starting your own cannabis seed collection, what better way than to order your Cleveland cannabis seeds from Growers Choice?
Cannabis in Cleveland
In 2016, Ohio residents came together to successfully vote to legalize the use of medical cannabis. Though popular culture has tended to cast cannabis in a bad light over the years, this potent plant actually has many clinical applications. Anecdotal evidence and scientific studies have focused closely on the efficacy of cannabidiol, or CBD, a compound that provides therapy without the psychoactive side effects for which cannabis is widely reputed.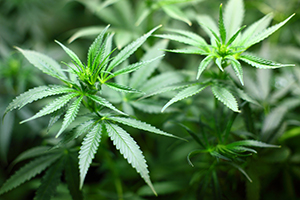 Can I get cannabis seeds in Cleveland?
If you are searching for high quality cannabis seeds in Cleveland, look no further than Growers Choice Cannabis Seeds, an online retailer providing nothing but the best. We hand-pick and inspect all of our cannabis seeds to ensure quality, and proudly offer a 90% germination guarantee. If your seeds don't germinate, we will gladly replace them free of charge. Both recreational and medical users can benefit from our worldwide shipping policies, as Cleveland cannabis seeds are considered an adult novelty item, and owning them (ungerminated) is completely legal.
Growers Choice is growing on customers in Columbus
As soon as the seeds got here, I knew I made the best decision shopping for cannabis seeds with Growers Choice. They were sealed in this clear little vial, most places you get a baggie or something. You know a company is legit when they really care about their investment and their customers. I highly recommend Growers Choice.
 Our Most Popular Cannabis Strains