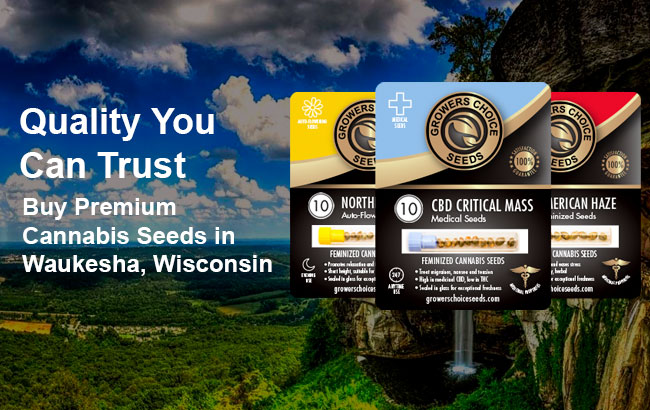 Buy cannabis seeds in Waukesha
If you're looking to buy cannabis seeds in Waukesha then you've come to the right place! Growers Choice offers a selection of over 40 of the best strains in the world, and our cannabis seeds are delivered directly to your door. Our seeds are hand-picked, inspected, and tested by our expert team to ensure you're getting only the best—and with over 20 years of industry research under our belts, you know you can trust our team. We're so confident in our seeds that they come with the highest germination guarantee in the business, so look no further for your Waukesha cannabis seeds.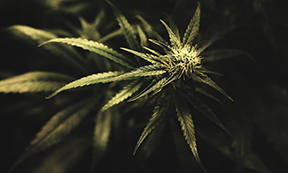 Are Waukesha cannabis seeds legal?
Cannabis seeds are legal to purchase in Wisconsin and all across North America, as they are classified as an adult novelty item. At present, recreational marijuana use is still illegal, and medical use is still very limited. The use of cannabidiol, or CBD, has been legal since 2014 for the treatment of seizure disorders, and this law was expanded in April 2017 to protect any patient in possession of CBD who has a letter from their physician. However, lawmakers are working toward the legalization of marijuana, with a bill filed in August 2017 that aims to regulate and tax marijuana for recreational use, and expand the current medical program. Hopefully this bill will meet with success, as polling in the state has shown that the majority of Wisconsinites want legalization.
Cannabis seeds for sale in Waukesha
Finding cannabis seeds in Waukesha may not be the easiest task right now, and that's why you can turn to Growers Choice for all your needs. Our discreet delivery comes with flat rate shipping fees and the ability to track your order, giving you peace of mind as you await your high-quality Waukesha cannabis seeds. All of our seeds are packaged in air-tight medical-grade glass vials to ensure freshness, and all shipments are placed in padded parcels to protect your cannabis seeds until they reach your door.
Waukesha customers love Growers Choice
Growers Choice was extremely helpful throughout the entire purchasing process. The website was very informative and allowed me find just the right strain, and the seeds arrived just when I was expecting them. I look forward to my next experience with Growers Choice.
Most Popular Cannabis Seeds