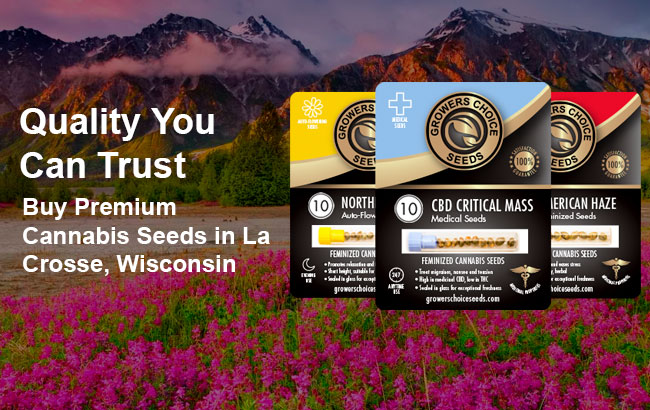 Cannabis seeds for sale in La Crosse
Interestingly, cannabis has been used for centuries by medical practitioners, treating everything from chronic pain to depression. The distinction between cannabinoids like THC and CBD (and the clinical applications of both) is something that has only been recently discovered in the last century, however, and scientific study has proven that both these chemicals prove valuable in treating a wide range of different conditions.
Can I use THC weed in La Crosse?
Wisconsin is among the several states who have elected to redefine their laws around the use of weed in the state, though they haven't go as far as say, Colorado or Washington, to legalize the use of both medicinal and recreational weed. In Wisconsin, medical cannabis is available to patients who meet the specific criteria outlined in the state's medical cannabis program, though they are only allowed CBD versions, and non-edible forms at that.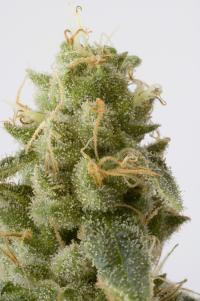 Is it legal to buy cannabis seeds in La Crosse?
Because cannabis seeds are considered an adult novelty item, it's definitely legal for residents of cities like La Crosse to purchase and own them, so long as they remain un-germinated. The good news is, as more state lawmakers come on board the sticky-icky train, regulations across the nation are beginning to come in-line with what the people want – access to high quality cannabis products, and the right to grow in the comfort of their own home. You can legally purchase cannabis seeds in La Crosse, and if preserved correctly, they will last upwards of three yeas. Plenty of time for Wisconsin officials to change their minds.
Buy cannabis seeds in La Crosse
Whether you plan on getting a plant going this spring, or waiting until the green light is given, you should start your search for the best quality La Crosse cannabis seeds online by shopping with Growers Choice Cannabis Seeds. We carry a wide selection of the best strains from around the world, all carefully grown in our facility by a team of experts, who then hand-pick and inspect each little seed to guarantee freshness and viability. We seal every order in medical grade glass vials for storage (ideal for long-term use) and ship across the border from Canada to any address in the United States. Whether an individual or wholesale purchase, we have something for everyone, and back every order with a 90% germination guarantee. If your seeds don't germinate, we'll replace them!
Can I get high using CBD cannabis?
Medical cannabis is getting a lot of press lately, as more and more individuals – both in and out of the medical community – begin to recognize the role this plant may play in a variety of treatments, including for intractable seizures, patients undergoing chemotherapy, and, most recently, individuals seeking alternative solutions to pain from opioid medications. One of the reasons folks tend to shy away from cannabis is out of fear of getting "high". Pain relief shouldn't get you giddy, which is why many physicians tend to prefer prescribing cannabis strains high in CBD, the cannabinoid that is classified as "non-psychoactive" (in comparison to THC, the hallucinogenic chemical that was part of the driving force behind the swinging 60s psychedelic scene). CBD won't give you the same trippy results, and isn't associated with the same kind of euphoria you might get from THC-heavy strains, but users have noticed that there can have positive effects on mental health, like a reduction in anxiety and stress. You can find high-CBD La Crosse cannabis seed strains online when you shop with Growers Choice Cannabis Seeds, we deliver across North America.
We come highly recommended by customers in La Crosse
Gotta shout out the guys Growers Choice. Sent in my order and the turn around was great. All the little seeds showed up in fantastic condition, no damage to the shells. I've got a few germinating right now, the others are in storage for safe keeping. GC came highly recommended by a friend, I'll definitely be ordering from them again. Looking forward to trying the Bubba Kush from these guys, and maybe the Gorilla Glue. Looks like a popular one. Thanks!
Most Popular Cannabis Seeds