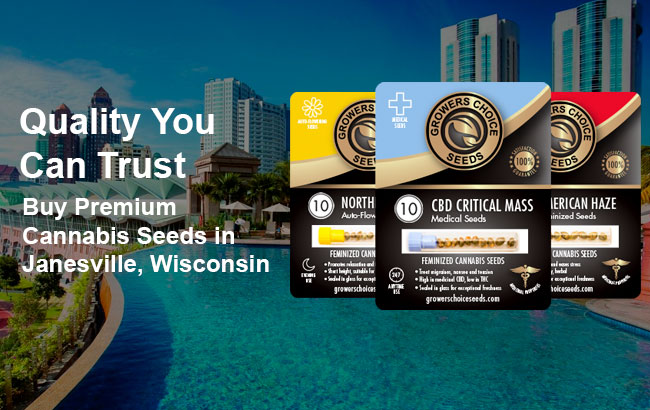 Buy cannabis seeds in Janesville
Buying high quality Janesville cannabis seeds is easier than ever with Growers Choice. On our website, you can choose from over 40 of the world's best cannabis seed strains and our discreet delivery will ship your purchase straight to your front door. Our premium seeds are hand-picked, inspected, and tested by our team of horticultural and medical experts to ensure you're getting only the best. Our feminized seeds guarantee that you'll get only female, flowering plants that will make for a great harvest.
Is it legal to buy Janesville cannabis seeds?
As cannabis seeds are currently classified as an adult novelty item, they are legal to purchase across all of North America. The state of Wisconsin currently allows the use of cannabidiol, or CBD oil, for patients suffering from severe seizures, though recent polling shows that the majority of Wisconsinites are in favor of legalizing marijuana entirely. A bill filed in August 2017 aims to see this desire turned into law. If the bill passes, marijuana will be legalized, regulated, and taxed for adult recreational use and will expand the current medical marijuana program to include all patients suffering from medical issues that can be alleviated with the use of cannabis.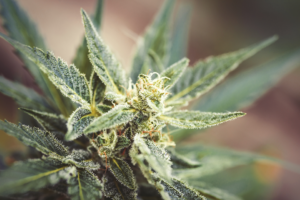 Cannabis seeds for sale in Janesville
Finding cannabis seeds in Janesville doesn't have to be a hassle anymore. Growers Choice delivers to the U.S. and Canada and offers flat fee shipping based on your country of residence. Our seeds all come in medical-grade glass vials to ensure freshness and are packaged in padded parcels to ensure safe delivery. We also offer a 90% germination guarantee, which means if you order 10 seeds and less than 9 produce results, we'll replace the duds right away. There's no time like the present to order your Janesville cannabis seeds and add a little green to your life with Growers Choice.
Growers Choice is the best choice for Janesville customers
I'm so thankful that I found out about Growers Choice. Their website is so informative and ordering is easy. My seeds were in perfect condition after shipping and the glass vial was great for storage. I'll definitely be ordering from Growers Choice again.
Most Popular Cannabis Seeds