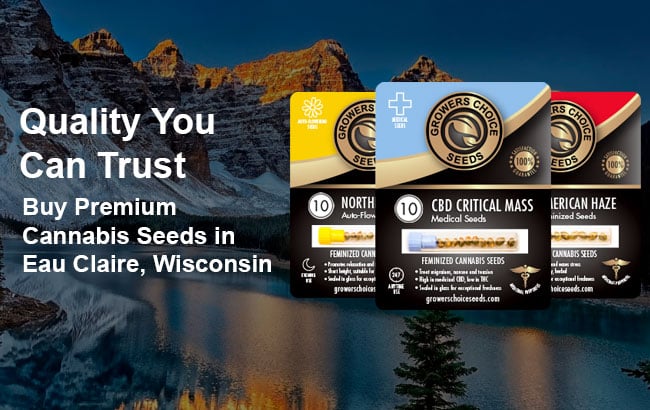 Buy cannabis seeds in Eau Claire
If you're in need of high quality Eau Claire cannabis seeds, your search is over! Growers Choice has a selection of over 40 of the best cannabis seed strains in the world available to purchase online. Our discreet delivery service ships your order directly to your door. With regular, auto-flowering, and medical strains available, we have the right seeds to get you on a path to a happier, healthier lifestyle. At Growers Choice, we're dedicated to helping people on their journey to natural health and our customer service team is ready to help you every step of the way.
Can I legally buy Eau Claire cannabis seeds?
Under current law, cannabis seeds are legal to buy in the state of Wisconsin and all across North America because of their classification as a novelty item. The state of Wisconsin currently allows the use of cannabidiol, or CBD oil, as treatment for patients suffering from seizures. However, lawmakers are working toward expanding medical marijuana laws and recreational laws. A bill was filed in August 2017 that proposes the legalization, taxation, and regulation of marijuana for adults. This bill would also expand the current medical marijuana laws to ensure Wisconsinites no longer have to suffer from medical issues that can be alleviated by the use of cannabis.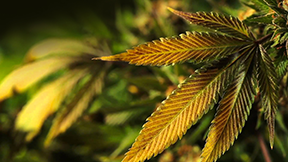 Cannabis seeds for sale in Eau Claire
High quality Eau Claire cannabis seeds are only a click away! Simply visit our site and choose from our 40+ seed strains, select the amount of seeds you'd like to purchase, and your hand-picked and tested cannabis seeds will arrive at your door in days. We're so confident in the quality of our seeds that they come with a 90% germination guarantee—that's the highest in the industry. If you have any questions visit our website today and speak to one of our customer service representatives.
Best weed seeds for epilepsy
While many of our weed seeds offer benefits for multiple medical issues, we also have strains that can help with specific issues. All of our cannabis seeds come with detailed descriptions explaining the particular benefits that strain has to offer. For an issue like epilepsy, we have multiple strains that help alleviate seizures to help patients live a happier life free from worry. Our best strains for epilepsy are:
These strains are all high-CBD medical cannabis seeds that are low in THC, which means patients get all the medicinal benefits of CBD without the psychoactive effect associated with marijuana use. CBD and THC are the two most prevalent of about 80 cannabinoids found in cannabis. Cannabinoids are the component in cannabis that offer medicinal benefits. To learn more about THC and CBD and the levels of each that are present in our premium cannabis seeds, check out our website.
Growers Choice in Eau Claire
I don't know what I'd do without Growers Choice. I found this service at just the right time and I'll never be going back to life before them! I couldn't be happier with my seeds and ordering was super simple. Thanks Growers Choice!
Most Popular Cannabis Seeds