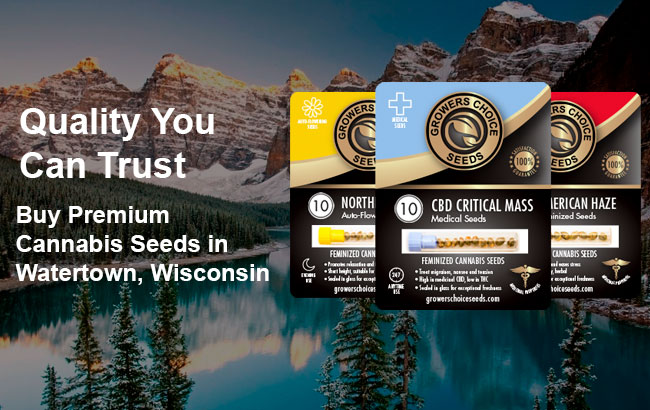 Where to Find Watertown Cannabis Seeds For Sale Online
There's never been a better time to buy high quality cannabis seeds online, thanks to Growers Choice Seeds. We've made it easy to order Watertown cannabis seeds online using, with a huge selection of your favorite indica, sativa, and hybrid strains in stock now. Our selection of premium cannabis seeds are sourced from experienced cannabis cultivators from around the globe, and every strain we sell has been lab tested for genetic quality. Simply find the seeds that fit your needs, and order online using our secure server. Delivery is always fast and discreet, with tracking available on every order, so you'll know exactly when your seeds will arrive.
Is Cannabis Cultivation Legal in the State of Wisconsin?
Cannabis cultivation is not allowed in the state of Wisconsin at this time. Neither medical or recreational cannabis plants can be grown by residents of the state. However, industrial hemp plants may be cultivated for commercial use as textiles, rope, and paper. Even though you can't grow cannabis plants, you can still buy ungerminated cannabis seeds. Ungerminated cannabis seeds are considered to be collector's items or novelty gifts, and are legal to buy and own for adults over the age of 21 in the United States. You'll find a huge selection of ungerminated cannabis seeds when you shop online with Growers Choice Seeds today. Select the seeds that are right for you, and order online using our secure server for fast and discreet delivery in as little as five days.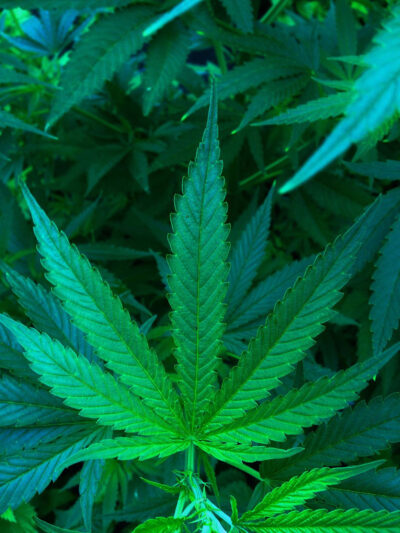 Get the Best Sativa Cannabis Seeds Delivered Fast
If you're looking for a creative and uplifting experience from your cannabis, then try one of our sativa dominant strains of cannabis seeds. Sativa strains are known for their creative energy and enhanced focus, and their uplifting effects make them effective at relieving stress, anxiety, and depression in their users. Some of our best selling sativa cannabis seeds in stock now are
Order your high quality sativa cannabis seeds online today from Growers Choice Seeds to get fast and discreet delivery right to your door in as little as one week. Tracking is available on every order
Find High Quality Weed Seeds For Sale Online Now
It's never been easier to find high quality weed seeds for sale online, thanks to Growers Choice Seeds. Our premium selection of Watertown cannabis seeds are all fully feminized and completely ungerminated, and are backed by our germination guarantee, so you can buy with peace of mind. Follow us on social media for more cannabis news, growing tips, and seasonal promotions, and sign up for our email newsletter for your chance to win free seeds!
Great Selection of Cannabis Seeds Online
Growers Choice Seeds has the biggest selection of cannabis seeds that I've seen anywhere online. They have great variety, and they're always getting new strains in stock, so I can always find something new to try when I order. I'd recommend them to any of my friends.
Most Popular Cannabis Seeds