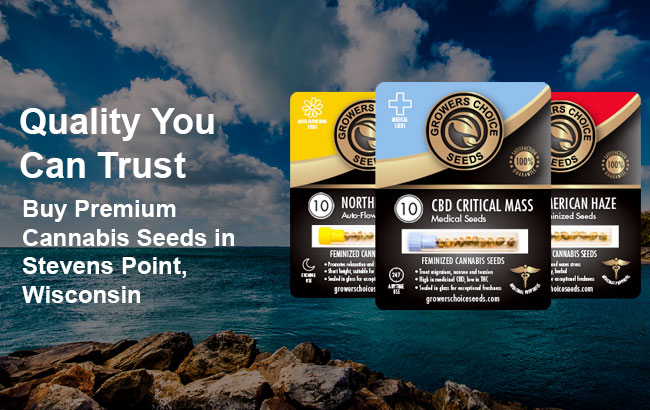 Where to Get Stevens Point Cannabis Seeds Online for Delivery
Are you wondering where to get high quality cannabis seeds for fast delivery? Look no further than Growers Choice Seeds, your premier source for cannabis seeds online. As the best place to order Stevens Point cannabis seeds, we're proud to bring you our fine selection of indica, sativa, and cannabis seeds, as well as specialty CBD and autoflowering cannabis seeds. Simply find the seeds you need and check out online using our secure payment portal. We'll ship your seeds directly to your door in as little as one week using our fast and discreet delivery. Shop now to get started.
Is Cannabis Cultivation Legal in the State of Wisconsin?
No, cannabis cultivation is not allowed in the state of Wisconsin at this time for either medical or recreational use. However, industrial hemp plants may be cultivated for commercial use. Hemp plants are cannabis plants that have negligibly low levels of THC. Industrial hemp can be used to make textiles, rope, and paper, and the seeds may be pressed into oil for use in cosmetics and other household products, or ground into flour for baking. Even though you can't grow cannabis plants for recreational or medicinal purposes, you can still buy ungerminated cannabis seeds. Ungerminated cannabis seeds are commonly considered to be collector's items or novelty gifts, and are legal to buy and own in the United States. You'll find a huge selection of ungerminated cannabis seeds when you shop online with Growers Choice Seeds today. Want to help make Wisconsin a greener place for cannabis? Get in touch with your local marijuana activism group for volunteer opportunities, and call or write your local lawmakers and representatives to let them know how you feel about the issues. Don't forget to register to vote!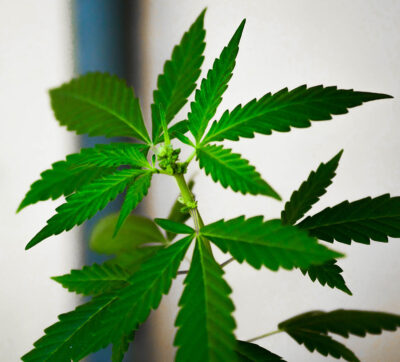 Find High Quality Kush Cannabis Seeds For Sale
One of the world's oldest strains of cannabis seeds, Kush cannabis strains originated in the Hindu Kush mountains of Central Asia. These cannabis plants have been grown there for hundreds of years and are popular for their calming and introspective effects. We carry a large selection of premium quality kush cannabis seeds, including best sellers like
Candy Kush Autoflowering Feminized Cannabis Seeds
Sour Kush Autoflowering Feminized Cannabis Seeds
Critical Kush Feminized Cannabis Seeds
Blueberry Kush Feminized Cannabis Seeds
Purple Kush Feminized Cannabis Seeds
Get your own kush cannabis seeds delivered fast when you order online from Growers Choice Seeds. We provide quick and discreet shipping with tracking available on every order.
Get High Quality Weed Seeds Delivered Fast Today
It's never been easier to get high quality weed seeds delivered to your door. Growers Choice Seeds is the best place to buy Stevens Point cannabis seeds online, with a huge selection of cannabis seeds in stock now. Order your ungerminated cannabis seeds online today for fast delivery, and don't forget to sign up for our email newsletter for your chance to win free cannabis seeds.
Huge Selection of Cannabis Seeds Online
Growers Choice Seeds has a huge variety of cannabis seeds in stock in their online inventory. I'm really impressed with their selection, and they're always getting something new in. I love being able to find all of my favorite strains in one place.
Most Popular Cannabis Seeds