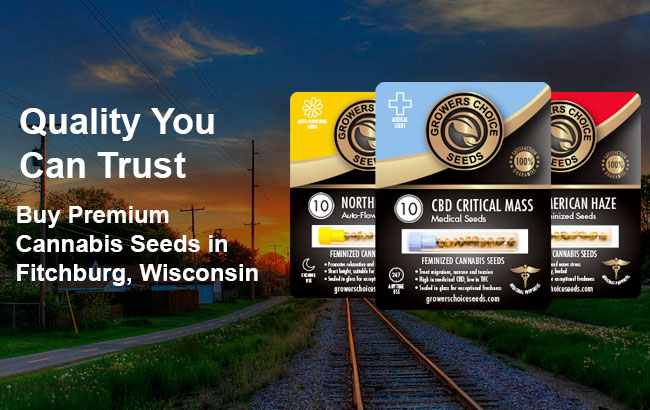 Where to Find Fitchburg Cannabis Seeds For Sale Online
There's never been a better time to buy Fitchburg cannabis seeds online. Growers Choice Seeds has made it fast and easy to order high quality cannabis seeds online using our secure server. We offer fast and discreet shipping, with tracking available on every order. Our cannabis seeds are supplied by our community of trusted growers around the globe, many with over 20 years of experience in the cannabis industry. Find the cannabis seeds that fit your needs when you shop online now.
Is Cannabis Cultivation Legal in the State of Wisconsin?
No, cannabis cultivation is not allowed in the state of Wisconsin at this time for either medical or recreational use. However, industrial hemp plants may be cultivated for commercial use. Hemp plants are cannabis plants that have negligibly low levels of THC. Industrial hemp can be used to make textiles, rope, and paper, and the seeds may be pressed into oil for use in cosmetics and other household products, or ground into flour for baking. Even though you can't grow cannabis plants for recreational or medicinal purposes, you can still buy ungerminated cannabis seeds. Ungerminated cannabis seeds are commonly considered to be collector's items or novelty gifts, and are legal to buy and own in the United States. You'll find a huge selection of ungerminated cannabis seeds when you shop online with Growers Choice Seeds today. Want to help advocate for better cannabis laws in your state? Get in touch with your local chapter of NORML for volunteer opportunities, and call or write to your local lawmakers to let them know how you feel about the issues. Don't forget to register to vote!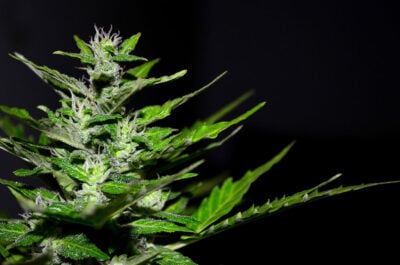 Get the Best Sativa Cannabis Seeds Delivered Fast
For a creative and uplifting experience from your cannabis, you'll want to try one of our sativa dominant strains of cannabis seeds. Sativa strains are known for their creative energy and enhanced focus. These strains are perfect for daytime use or for inspiration on a creative project. Our favorite sativa cannabis seeds right now are
Order your high quality sativa cannabis seeds online today from Growers Choice Seeds. All of our cannabis seeds are fully feminized and backed by our germination guarantee.
Find High Quality Weed Seeds For Sale Online Now
It's never been easier to find high quality weed seeds for sale online, thanks to Growers Choice Seeds. Our Fitchburg cannabis seeds are all fully feminized and completely ungerminated, and are backed by our germination guarantee. Follow us on social media for the latest cannabis news and promotions, and sign up for our newsletter for a chance to win free seeds!
Great Selection of Feminized Cannabis Seeds
These guys have the biggest selection of cannabis seeds that I've seen anywhere. I'm really impressed with the variety of their inventory. They're always getting new strains in stock, too, so I can try something new every time I order. The variety and options keeps me coming back.
Most Popular Cannabis Seeds