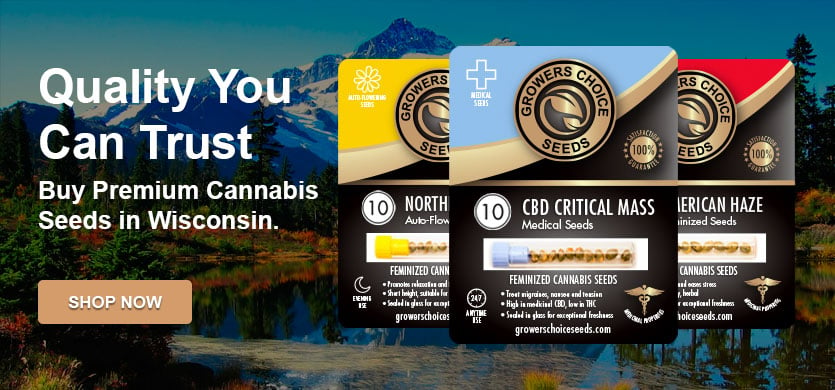 If you're looking to enjoy some recreational marijuana in Wisconsin, you're out of luck for the time being. That said, it remains legal to buy cannabis seeds online and learn more about their cultivation.
As a real weed enthusiast, you want to know the status of weed across the country, and that includes Wisconsin. However, it might break your heart to learn that recreational cannabis is illegal in the state. Beyond that, even medical marijuana is banned. The only hemp-derived product allowed is CBD. However, it never hurts to learn more about marijuana seeds and the cultivation of cannabis. But, before we do that, let's take a closer look at the current landscape in Wisconsin.
Current Legal Status of Cannabis in Wisconsin
While many states surrounding Wisconsin have decided to legalize weed, Wisconsin is a long-standing holdout and actually has some of the toughest cannabis laws in the country. At different points, there have been attempts to make weed legal, but they have all failed. While many have thought loosening the laws is a good idea, plenty of others haven't agreed.
Currently, first-time offenders caught in possession of up to 200 grams of marijuana can face jail time of up to 6 months and $1,000 in fines. Violators could even potentially lose their driver's licenses and students could lose their eligibility for financial aid and scholarships. Yikes!
If you're caught with more than 200 grams, the consequences get even harsher and you could be looking at a serious criminal record since law enforcement has the right to come down hard on you. People in possession of 200-1,000 grams can face up to 6 years in prison, 1,000-2,500 grams is up to 10 years, and anything above 10,000 grams is a potential 15-year sentence.
One caveat is CBD, where patients with certain seizure disorders can legally have certain CBD products with a doctor's approval. Recently, there's been a push by lawmakers to make medical weed legal, but it's still receiving pushback. They believe that marijuana can serve several medicinal purposes that can have huge benefits on the well-being of patients.
The biggest issue with legalizing weed in Wisconsin is THC, the psychoactive ingredient in marijuana that gives it its effects. Some have argued that all levels of THC should be prohibited while some advocate for lesser amounts. With all the back-and-forth going on, some cities in Wisconsin have done their part by pushing to make weed possession cases the lowest priority. As the situation evolves, weed lovers are keeping an eye on the ongoing marijuana debate in Wisconsin.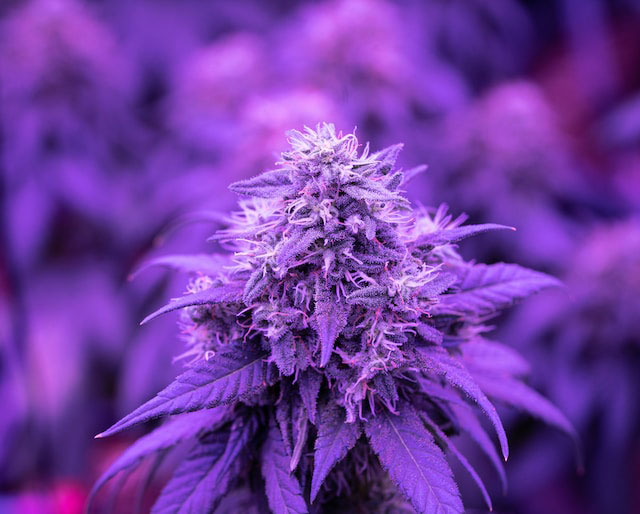 Benefits of Cannabis Seeds
While weed seeds have plenty of benefits, they're best enjoyed when they're grown somewhere legal — basically, in a state other than Wisconsin! Despite not being able to legally plant marijuana seeds in Wisconsin, in places where the cultivation of marijuana seeds is legal, you'll receive plenty of wonderful benefits.
This might seem like a no-brainer, but weed seeds produce marijuana plants that lead to the premium cannabis strains that you love to smoke! Additionally, many see medical marijuana seeds as a natural way to provide numerous medical benefits. Regardless of why you purchase weed seeds, you're more than guaranteed to receive some powerful benefits!
Economic Benefits
In places where weed is legal, they have seen huge economic benefits. With seeds for sale legally, they create additional tax revenue for local areas and even the state. And, isn't more money always a benefit?! In addition to that, these weed seeds earn small businesses more money, which provides more room for them to hire; thus, increasing job creation. That's how the cannabis industry stimulates local economies to help them grow and prosper.
Choosing the Right Seeds for Wisconsin Growing Conditions
Although you aren't legally allowed to partake in cannabis cultivation in Wisconsin, you can still learn about the appropriate strains that grow in this state. You can even purchase weed seeds since they fall in the category of novelty items. Based on the state's unique climate and topography, there are certain strains that grow better.
Suitable Strains
Some of the most popular strains to grow in Wisconsin based on their suitability in the state's climate are hybrid strains. These are a blend of indica and sativa strains that grow best in milder climates like Wisconsin. These cannabis plants tend to be sturdy and hearty to withstand the elements and are often mold and pest-resistant, so they're the perfect choice for outdoor growing.
Whether you're in Green Bay, Eau Claire, or Menomonee Falls, some of the top strain choices are Blue Dream, Afghan Kush, Northern Lights, Zkittlez, White Widow, and Banana Kush among others. Whichever strain you choose, you'll end up with an excellent form of cannabis!
Quality Marijuana Seeds
When it comes to purchasing, you might be tempted by cheaper seeds because of their affordability, but they may not be worth it in the long run. Instead, you should focus on high-quality seeds. These are the weed seeds that have been created to ensure healthier, higher-quality plants to produce only premium bud.
Premium seeds produce higher yields to give you more weed, which is actually quite economical when you think about it! Because of their quality genetics, you'll achieve more consistent results, including increased potency.
You can also count on better germination rates that will ensure none of your weed seeds are a dud since they will flower and grow into some quality weed. When it comes to weed seeds, you might want to opt for choices like autoflowering seeds or feminized cannabis seeds over regular seeds. However, it all depends on what you're trying to achieve.
Germination Rate and Flowering Stage
While some weed seeds might come with a germination guarantee, this isn't the case for all weed seeds, so you need to understand the process in case your marijuana seeds are more temperamental. While you can begin the germination process indoors or outdoors, the top choice for growers is usually indoors before planting outdoors.
While there are numerous methods, one of the most tried and true is the paper towel method since it's simple and efficient. You start by placing several seeds on a paper towel and using a spray bottle to dampen the seeds and paper towel without oversaturating them. Then, you put another piece of damp paper towel on top and place it in a container or drawer — anywhere it's warm, dark, and humid. You'll spray the seeds and paper towels every few hours until they start to germinate. Since varying seeds differ, this can happen in a matter of days or a couple of weeks.
From there, your seeds will continue to grow until they reach their flowering period. This is when plants will produce viable flowers (or buds) that can be smoked later on. Once again, the flowering stages differ among the strains but many high-quality weed seeds flower in 8-10 weeks. If you're planting outside, it's typically around the end of summer and the beginning of fall.
Obtaining Cannabis Seeds in Wisconsin
Since weed seeds are a novelty item in Wisconsin, you won't be able to find them just anywhere. Instead, you'll have to turn to seed banks and online vendors who operate in safe zones and can legally ship marijuana seeds to numerous places.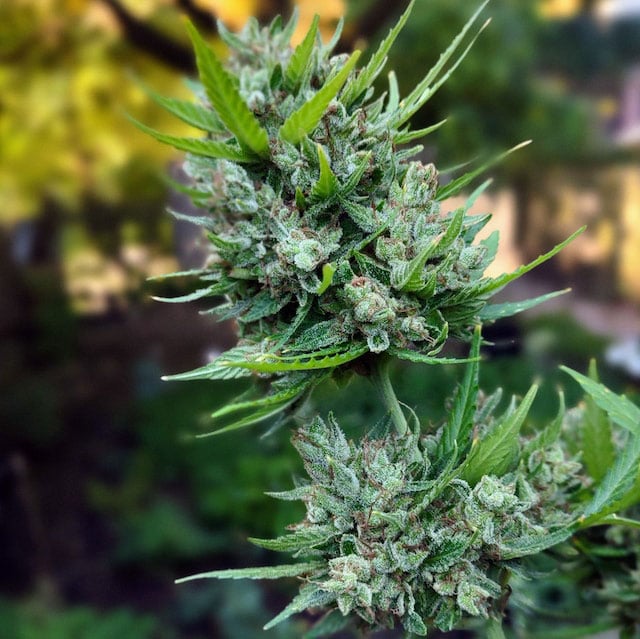 Seed Banks and Online Vendors
Not just any online seed bank will do because they're not all created equally. Instead, you have to take your time and do some thorough research to find the best possible online vendors. A reputable seed bank will have a wide selection of weed seeds to choose from. These seeds will come in many forms, including normal, feminized, and autoflowering. Additionally, they will represent indica, sativa, hybrid, and more. You also want to check to see if they have some of the most popular strains available.
To ensure you receive premium seeds, you want to check out their freshness and how their seeds are cultivated to ensure they will germinate without any issues. After all, if you purchase old, not-so-fresh seeds, they won't germinate, which means they won't grow, which means you won't end up with any weed — and nobody wants that!
A top online seed bank will also have numerous ways to pay. It can be a major red flag if they're asking for weird payment methods. Shipping is another big issue. Reputable vendors will offer various methods to ensure you get your weed seeds in a timely manner. If they don't, steer clear. And, if you're still on the fence about an online seed bank, just check out their reviews. They should give you an honest picture of what the vendor is really about.
Can't Go Wrong with Growers Choice
Once you've followed all these tips, you can feel comfortable purchasing from Growers Choice. We offer an array of top strains that you're sure to love. All of our seeds are fresh with fast germination rates to get you quality weed in no time. Plus, you'll love our fast shipping and discreet packaging. Time is of the essence, so check us out now!
Learn About The Top Cannabis Strains Locally
 Our Most Popular Cannabis Strains