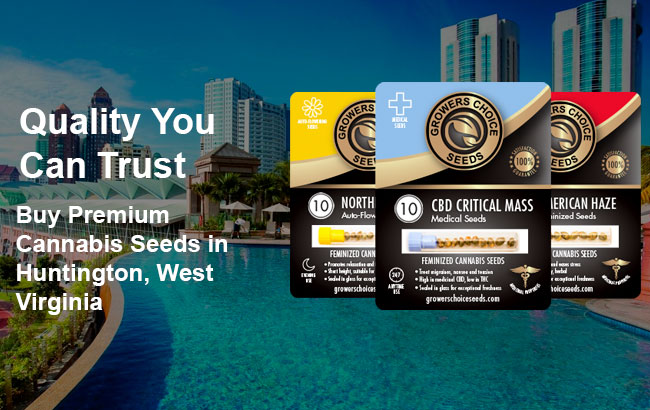 Can I legally use cannabis in Huntington?
For now, cannabis use in West Virginia is still highly restricted, and even Huntington patients are unable to benefit from this powerful alternative to conventional medicine. There is a motion in the works, however, to amend a bill that will allow the use of medical cannabis in the state. Despite these laws, the purchase of Huntington cannabis seeds for collections, as adult novelties, is legal, so long as the seeds remain ungerminated.
Huntington Cannabis Seeds for Sale
If you're in the market for cannabis seeds in Huntington, your best course of action is to visit Growers Choice Cannabis Seeds online, where you will find a curated selection of cannabis seeds, all carefully cultivated to meet your specific needs. Every one of our popular strains offers some kind of therapeutic relief, and we even source and provide high-CBD strains that cause no psychoactive effects. We ship directly to your door with quick, discreet service that is always reliable.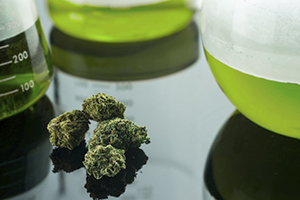 Can medical cannabis treat pain?
Looking for medical Huntington cannabis seeds? You've found them!
Although cannabis is normally seen as a recreational aid, it is so much more. This potent plant has been used for decades to treat the symptoms associated with a number of conditions and diseases, including pain. Cannabis that is high in cannabidiol, or CBD, is usually prescribed as a medical alternative because of its analgesic effects, and the absence of the head "high" that most people call to mind when they think about cannabis. Interestingly enough, however, the THC that gives that psychoactive effect also has medical benefits.
Three Pain-Relieving Cannabis Strains:
Visit Huntington
Huntington, West Virginia is one of the most scenic cities in the state, and the locals love to head to the Harris Riverfront Park downtown or the jewel of Huntington, Ritter Park in South Side. Camden Park in Huntington is West Virginia's only amusement park, and residents can also check out Pullman Square for dining, shopping, and live performances. Huntington is also home to Marshall University and the Huntington Museum of Art.
Try us and you'll fall in love
You guys have such a great website, it's so professional looking! I really like that you took to the time to put together all that educational information, it was invaluable to me when I needed to set up my grow room. And I love my seeds! I got Northern Lights (everyone had good things to say) and I'm so happy with my plants… I wish I could show them off, they're so pretty!
Most Popular Cannabis Seeds