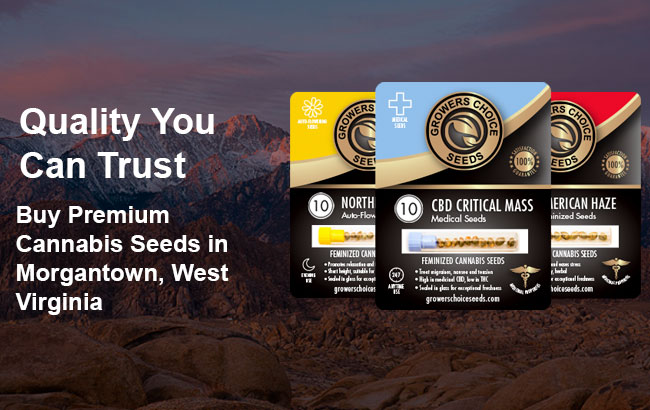 Where to Get Morgantown Cannabis Seeds Online for Delivery
Buy high-quality Morgantown cannabis seeds online from Grower's Choice Seeds! We are an online seed retail store that specializes in delivering premium seeds fast and legally. Choose from the most popular strains of MJ on our online store. We will ship you those seeds directly to your front door. Order today!
West Virginia Cannabis Laws
You can now legally order cannabis seeds in the state of West Virginia from Grower's Choice Seeds! Even though it is not yet legal to grow plants at home, buying seeds online is lawful as long as you leave your seeds ungerminated and unplanted. Grower's Choice ships legal seeds discreetly to your doorstep!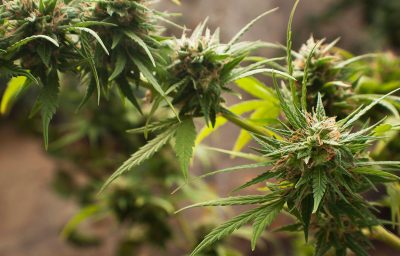 Medical Benefits of Cannabis
Have you been hearing about the benefits of CBD lately? This natural compound found in marijuana has strong anti-inflammatory effects on the body. Those interested in medical cannabis seeds will definitely be looking at the CBD content of the strain. Typically, strains with elevated CBD are associated with lower THC. THC is the other major compound found in MJ that causes intense euphoria. For those needing medical relief with zero or reduced "high" effect, high-CBD medical cannabis seeds are just what you are looking for. Grower's Choice Seeds can deliver premium medical seeds straight to your front door. Start your order today!
How to Store Weed Seeds Long Term
Did you know that you can preserve seeds from Grower's Choice for up to 3 years? This takes the pressure off of you needing to plant every seed in your order. If you find a strain on the Grower's Choice webstore that you would like to grow anytime within the next 3 years, you can rest assured that your money will not be wasted. To preserve weed seeds and maintain their excellent germination rates you will need just a couple items and a good storage location. First, place your seeds in labelled seed envelopes for organization. Next, place your seed envelopes in a well-sealed, airtight container. The last step is to find a place to store your seeds. Remember these 3 things when choosing a location:
Low light
Low temperature
Low humidity
The fridge or a cool cupboard tends to work very well. But be sure to not freeze your seeds! This causes damage and may result in seeds that won't germinate. If you have more questions about storing seeds, check out how to preserve cannabis seeds from Grower's Choice.
Buy Premium Seeds and Get Them Delivered
Grower's Choice Seeds ships premium Morgantown cannabis seeds, legally. Choose Grower's Choice as your reliable online source of premium seeds. Start your shipment today!
Grower's Choice Seeds Produce Results!
I love my OG Kush seeds from Grower's Choice Seeds. I have been looking for a reliable source for these for a long time, so I am very pleased I have found Grower's Choice. Placed my order and a week later, I had my seeds. I will absolutely be getting more seeds delivered soon.
 Our Most Popular Cannabis Strains