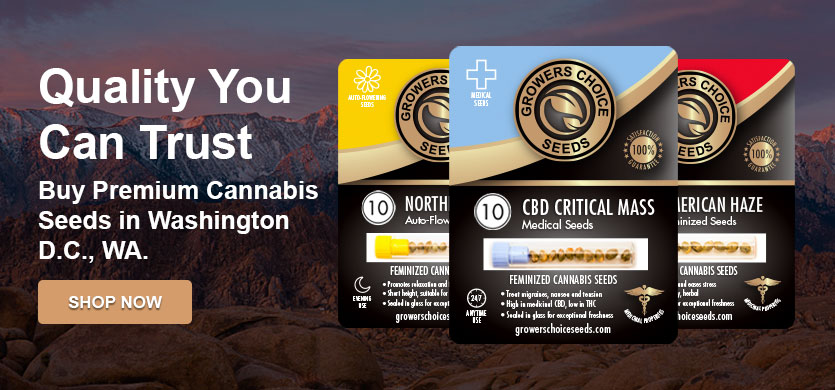 The District of Columbia serves as the capital city of the United States of America, but what about making your home something of a capital of cannabis plants? Growing your own cannabis garden is a fine idea, and you may be curious about doing that in Washington DC.
What are Cannabis Seeds?
The best way to get your garden going, though, is with some high-quality seeds. You'll be on the lookout for cannabis seeds, though marijuana seeds, weed seeds, and pot seeds will all lead you to the same place. Marijuana plants are cannabis plants, and the only real thing to note, and just in passing, is that hemp seeds also grow cannabis, but the THC content is too low to have psychotropic effects, so hemp is not used for the purposes of getting high. If you see "cannabis seeds" for sale, though, they are almost definitely marijuana seeds, used for marijuana products, and besides you will be picking from a selection of strains, and obviously those aren't hemp.
Where to Place Your Cannabis Garden in the District of Columbia
Once you have found the perfect seed strain for you, where should you plant your marijuana garden? Namely, will you grow your cannabis indoors, or do you go with an outdoor garden? An outdoor cannabis garden will save you more money. Already, by buying cannabis seeds and growing your own plants, you save money over getting your cannabis elsewhere, but there is less overhead to an outdoor garden. It's almost more environmentally friendly. So what's the purpose of growing marijuana indoors? Well, climate control. When you grow cannabis indoors, you don't have to worry about the weather nearly as much. What does Washington DC's weather mean to an outdoor marijuana garden?
Washington DC is known for hot and humid summers, but that's a good thing for many of the top-shelf seed strains. Now, thunderstorms are also common, so you will want to make sure your marijuana garden has some protection from the elements, even outdoors. Growing marijuana indoors means less to think about, but Washington DC's climate is feasible for an outdoor grow. Finding a disease and pest-resistant seed strain would benefit you in that sense, though.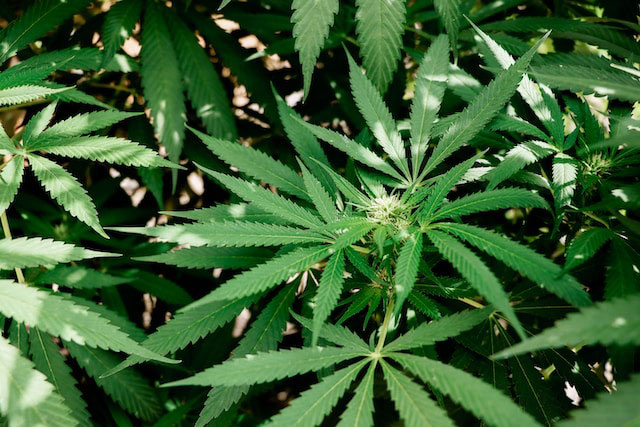 Some Kinds of Cannabis Seeds to Know in Washington DC
Which is the seed strain ideal for you? Maybe you want high-yielding seeds or fast-flowering cannabis seeds. Perhaps mind-blowing levels of THC content are what you are all about. This is related to specific strains, though. Indeed, a wide variety of cannabis strains exist, and you may already have a favorite strain from that wide variety. Before you buy marijuana seeds, though, there are a couple of types of marijuana seeds worth knowing.
First up, everybody with a marijuana garden at home needs feminized seeds. Feminized cannabis seeds are vital. Why is that? Well, only female cannabis plants have buds. That's where the THC levels of marijuana are centered. Maybe you bought seeds for a potent weed strain. Maybe it's one of the popular strains that boast sky-high THC content. If you have a male plant, though, you won't get potent weed. You'll get a plant you can't do anything with. Feminized marijuana seeds are the way to go, each and every time, whether you get sativa, indica, or hybrid seeds.
You may also want to consider auto-flowering seeds for your marijuana garden. Most marijuana plants are photoperiod, and they flower based on exposure to a light cycle. Auto-flowering marijuana seeds, though, enter the flowering stage based on the age of the plant, which is easier to manage. Whether or not you want auto-flowering cannabis seeds in Washington DC is up to personal choice, but you will definitely want female seeds. Female seeds are crucial to novice at-home growers as well as experienced growers.
Shop Our Wide Selection of Medical Cannabis Seeds
You may want to consider an at-home marijuana garden for medicinal purposes. Medical patients will turn to cannabis for issues like chronic pain, insomnia, anxiety, and more. Now, maybe you are medically minded, and so sky-high THC content is not up your alley. You could still find the perfect seed strain for you. There are marijuana seeds for strains designed for medical use. These are low in THC and high in CBD.
Cannabis Law in Washington DC
The District of Columbia is the capital of America, and of course, legal marijuana is not a federal circumstance yet. However, many states have instituted legal marijuana themselves. Some only have medical marijuana programs, but recreational marijuana is becoming legal in more and more places. Where do marijuana products land in Washington DC?
Well, the federal government may not have made much in the way of adjustments to cannabis law, but Washington DC has. After legalizing a medical marijuana program in 2010, in 2015 recreational marijuana became legal as well. What about the legality of cannabis seeds and growing your own plants? Your at-home marijuana garden is indeed legal. In addition to a possession limit of two ounces, you are allowed to have up to three mature plants and three immature plants at a time. Just remember the feminized seeds to give yourself the best chance at female plants! Also, there is something of a quirk to the cannabis law of Washington DC. It isn't unique, but it is more common there. Since marijuana is not legal federally, you cannot legally possess it on federal land, and obviously, there is some of that in the District of Columbia. Otherwise, cannabis law is on your side.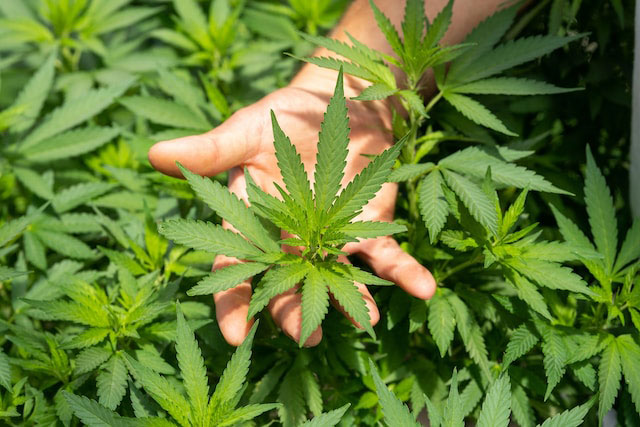 Finding an Online Seed Bank in Washington DC for High-Quality Seeds and Regular Seeds
Whether you want seeds for Blue Dream, White Widow, or some other popular strain, how do you go about getting them? An online seed bank is the easiest way to make that happen. The key, though, is not to settle for any old online seed bank. No, you want a reputable seed bank. Here are some things to look for.
Affordable prices are nice but don't just look for cheap seeds. No, high-quality marijuana seeds are vital to growing high-quality plants. Online seed banks will offer a selection of strains, but the seeds should be tested for quality in some way. And be feminized seeds, of course. When you order seeds from seed banks, they should also offer a germination guarantee of some kind. Now, that germination rate guarantee may be paired with germination guidelines, but that's understandable.
By and large, reputable seed banks also offer discreet shipping in discreet packaging. Even in a place where marijuana is legal, discreet shipping is nice. There is a variety of premium cannabis seeds (autoflower seeds, medical seeds, high-CBD seeds, etc.) out there, but also a variety of seed banks worth checking out. Crop King Seeds, Sonoma Seeds, Seed City, Herbies Seeds, and Growers Choice Seeds are some of your options. You can get premium seeds for strains like Durban Poison, Amnesia Haze, and many more popular strains.
Armed with fully-feminized seeds from seed banks known to be trustworthy and reliable, your garden should thrive. Maybe you will grow your cannabis indoors, or maybe you will try an outdoor grow. An impressive selection at reasonable prices is available all over the globe these days, and that includes in Washington DC. The quality of cannabis products has never been higher, and that includes seeds. Now is the time to start growing your own garden at home and shop our marijuana products in the District of Colombia!
What are customers in Washington D.C. saying about Growers Choice Cannabis Seeds?
Being new at growing cannabis, I had lots of questions but these guys got back to me in a flash with lots of information. I've ordered a handful of times already and I've gotten my orders on time, in about five days. Prices are good. I shopped with Growers Choice more than any other store, I think it'll stay that way.
 Our Most Popular Cannabis Strains