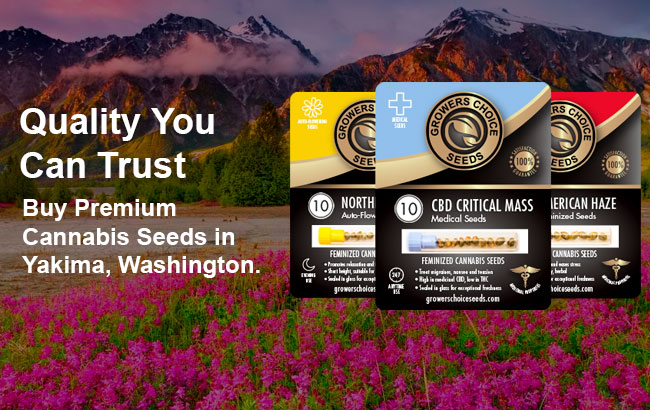 Can I plant weed seeds in Yakima?
Washington residents are among the lucky few who are legally allowed to plant cannabis seeds and cultivate beautiful cannabis plants for their own personal use. Medical cannabis use was legalized way back in 1998, putting Washington ahead of the game when it comes to this marvellous alternative.
In Yakima, medical cannabis proponents can grow up to six plants at a time, although patients with demonstrated need can grow up to 15 plants, provided they have a written note from their physician.
Buy cannabis seeds in Yakima
Getting a ganja garden going is easy when you start with the best quality Yakima cannabis seeds around, available for sale online with Growers Choice Cannabis Seeds. Your happiness is our priority – browse our selection of top notch strains, from Mazar to American Haze. You can even place your order from your phone (we accept a variety of forms of payment), and your seeds will arrive at your doorstep within days. Efficient and convenient, who could ask for more?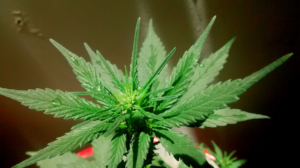 Is cannabis addictive?
One of the reasons cannabis has begun to make a name for itself among members of the medical community is its seemingly lack of addictive qualities. Unlike opioids, few cannabis users report a physical dependence to this substance, though a small percentage of people can develop psychological dependence on the drug, if a predisposition is present. Rather than speaking in terms of outright addiction, professionals tend to classify overuse as a cannabis use disorder, and recent data suggest that about 30% of users can claim this to some degree. Find non-addictive, non-hallucinogenic Yakima cannabis seeds for sale online with Growers Choice Cannabis Seeds.
Cannabis use disorder is associated with most forms of dependence – when consumed in such quantities, the brain must now reduce production of and sensitivity to its own endocannabinoid neurotransmitters. A habitual user may feel withdrawal-like symptoms when they stop using weed, similar to nixing chocolate or caffeine -irritability, mood and sleep difficulties, decreased appetite, cravings, and various forms of physical discomfort that can last from anywhere up to two weeks after quitting.
Is CBD in cannabis safer than THC?
A cannabis strain that has a high level of THC will get you high. This isn't in and of itself dangerous (though you shouldn't be operating heavy equipment, driving a car, or doing any task that puts other people in harms way), but not everyone is interested in the psychoactive side effects of this potent plant. CBD, on the other hand, is not psychoactive. It won't get you high, but it will leave you feeling a heck of a lot better.
Customers in Yakima can't stop yacking about our seeds
This is the best seed shop online. They actually deliver what they say they're going to, every seed is a fem, and every seed is a gem. I mean it. I've had some fantastic yield off the auto-flowering strains, they grow up quick, with nice, tight buds. You get a bit less but it's no big deal, I cycle my growing so I always have something on the go.
 Our Most Popular Cannabis Strains