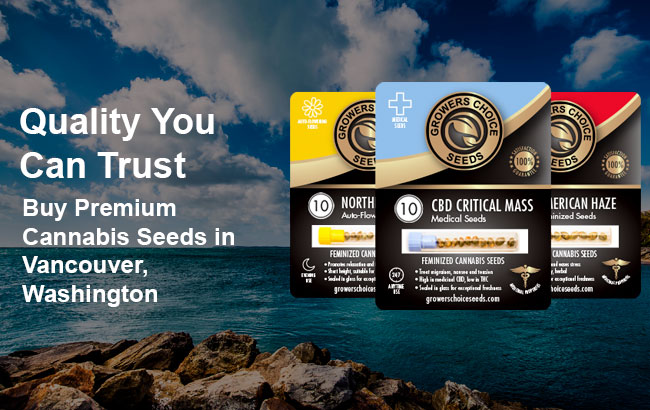 Want to start cultivating cannabis in Vancouver? Unsure of what Washington State's cannabis laws are? Confused by terms like "regular," "feminized," and "autoflower seeds"? Well, keep on reading, as all of these questions and more are covered in the article below!
Marijuana Seeds Vancouver, WA
Located on the north bank of the Columbia River right across from Portland, Oregon, it's not uncommon for those who live in Vancouver to commute to and from Portland on a regular basis, which is less than 10 miles away.
While many say that one of the biggest reasons living in Vancouver as opposed to the relatively more vibrant Portland is best is because the State of Washington is one of only nine states in the country without a state income tax. In fact, those who are freelance gig workers or subcontractors based out of Vancouver will often find themselves doing work in Portland and its suburbs, but then being able to take advantage of this ginormous tax break by being based in Washington State.
However, all good things come at a cost, and while Washington Vancouverites are able to pocket more of their take-home pay, those who are recreational cannabis users have to forfeit the freedom to be able to cultivate their own cannabis plants at home, while those with state-issued medical marijuana cards and their registered, designated caregivers are able to.
This is because, Washington is one of just four states in the U.S. where the purchase and possession of recreational marijuana is legal, but recreational at-home growing is not.
All things considered, it's actually pretty surprising that this is the case for Washington as it has a history of leading the way in cannabis reform by legalizing medical marijuana back in 1998, and being the first along with Colorado to legalize the adult-use of recreational cannabis in 2012. Yet, despite all of this, not only is it illegal to cultivate a cannabis garden at home for recreational purposes in Vancouver, and everywhere else in the state, but those who are caught could be charged with a felony under the law–making Washington the only state in the country to have legalized marijuana for non-medical users to have such a harshly draconian cultivation law.
Furthermore, it's looking like would-be at-home recreational growers in Vancouver will have to wait at least one more year before any major changes are made to Washington's current recreational cultivation laws.
However, it's not all bad news, as not only can registered medical users and their caregivers cultivate their medical cannabis seeds in indoor and/or outdoor gardens at home in Vancouver, but it is actually not illegal to simply purchase, possess, and store ungerminated weed seeds–the reasons for which are explained in the section below.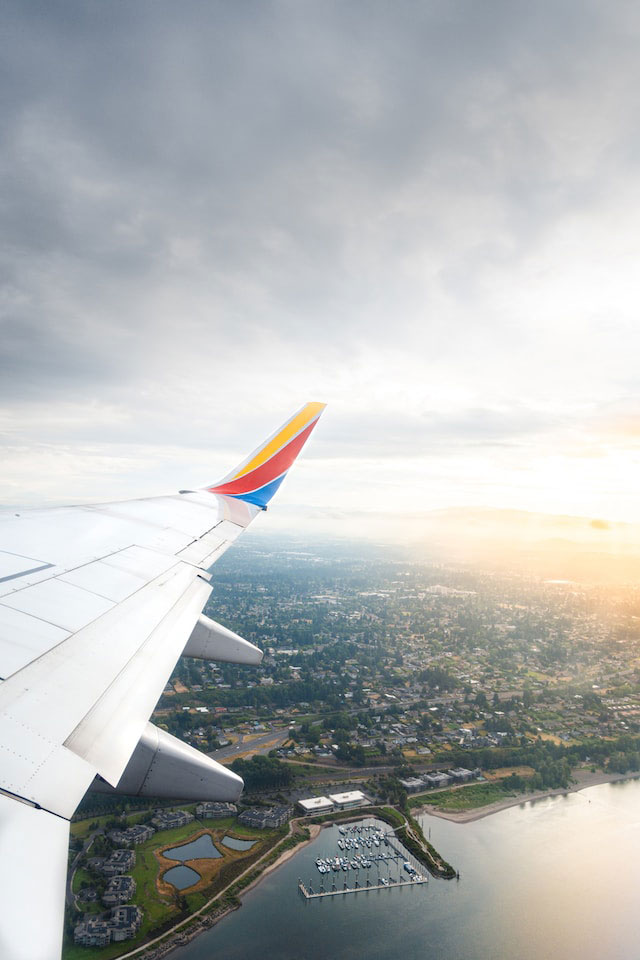 Why Ungerminated Cannabis Seeds Aren't Illegal
The reason that is not illegal in Vancouver, or anywhere in the country., to buy, own, and store any amount of marijuana seeds so long as they remain ungerminated is because the THC and other cannabinoids found in female cannabis plants are dormant in ungerminated feminized seed strains until they have been germinated.
While it's not a perfect example, think of it like this: It is illegal to smoke on public transportation. However, it is not illegal to have a packet of cigarettes on you, nor is it illegal to have a lighter or book of matches on you when you're using public transport. Things only become illegal once you light your cigarette on the city bus or metro etc.
Buying and storing ungerminated cannabis seeds isn't the thing that will get you in trouble. It is germinating and planting your marijuana plant seedlings as a non-medical marijuana cardholder in Vancouver that can land you with a felony charge.
Therefore, because Vancouverites and cannabis activists in Washington believe it will only be a matter of time before recreational cultivation is allowed, prospective growers are already ordering their favorite cannabis strains from online cannabis seed banks like Growers Choice Seeds (GCS), and since it's completely legal for medical marijuana cardholders to grow their own cannabis plants at home, they've been ordering their medical strains from GCS for years.
Vancouver's Medical and Recreational Cannabis Laws
Medical Marijuana Patients:
You must be 18+, or have a designated caregiver who is 21+.
Medical users and caregivers, who don't have to pay a cannabis sales-tax, can purchase the following from a state-licensed dispensary:

3 ounces of marijuana flower
48 ounces of marijuana products in solid form
216 ounces of marijuana products in liquid form, or
21 grams of cannabis concentrates.

When a patient or their caregiver makes the choice to be entered into the state's voluntary database, they are referred to as "recognition card holders."
Recognition card holders are allowed to cultivate up to six female plants at home for personal medicinal use, and are allowed to possess up to 8 ounces of what they harvest from their plants.
If a patient's health care provider determines that they need more for their medical condition, then the health care provider may authorize their patient to be allowed to grow 15 cannabis plants, and possess up to 16 ounces of usable cannabis harvested from these plants.
Qualified patients who decide not to become recognition card holders are allowed to cultivate up to four marijuana plants at home, and possess a maximum of 6 ounces of cannabis flower harvested from their crops.
Whether you are a recognition card holder or a qualified patient with valid authorization, there is a limit of 15 plants per household even if several registered medical marijuana patients reside under the same roof.
Recreational Marijuana Laws
21+ is the age limit for being a legal adult-user.

Adult-users can purchase the following from a recreational dispensary:

1 ounce of cannabis flower

16 ounces of marijuana products in solid form, or
72 ounces of marijuana products in liquid form


It is illegal to use any form of cannabis in public, including edibles.
If you are driving with more than 5 nanograms of active THC in your blood, you face serious legal repercussions.
It is a felony to cultivate recreational marijuana at home.
Why Those in Vancouver Buy Their Cannabis Seeds from Marijuana Seed Banks
Even though it is not illegal to own and store ungerminated feminized cannabis seeds in Vancouver, the reality is, that most adult-users don't want their neighbors or apartment building to know that they're having some premium marijuana seeds delivered to their doorstep. As such, the fact that an online seed bank like GCS provides both speedy and discreet shipping is a huge plus.
In addition, medical patients in Vancouver who have mobility issues greatly value being able to have their medical seeds delivered straight to them.
Some of the other main reasons that medical at-home growers, and future recreational homegrowers order their high-quality cannabis seeds from such a reputable seed bank like GCS are as explained below.
Extensive Selection: Seeing as cultivation is currently restricted to medical marijuana users, dispensaries in Vancouver aren't going to be teeming with a large and varied selection of cannabis seeds. However, a reliable seed bank like GCS is able to make a very impressive selection of cannabis seeds for sale because they have established relationships with numerous cannabis breeders around the continent. As a result, GCS is able to make one of the largest selections of pure indica and sativa strains, as well as thousands of hybrid strains available in its seed inventory.
Affordable Prices: Along with offering highly-competitive prices on all of its premium quality seeds, GCS also has wholesale seed strains for sale, and has regular monthly sales on some of the most popular strains around.
Feminized Marijuana Seeds and Germination Guarantee: Feminized seeds and feminized auto-flowering seeds have a 99% chance of producing all-female plants, which is why GCS only sells these kinds of strains as your everyday at-home medical cannabis grower in Vancouver isn't going to have any use for male plants. This is also why GCS doesn't make regular marijuana seeds available because they will produce both male and female plants. Another reason thing that Vancouver at-home growers love is that GCS has a germination rate guarantee that 90% of the seeds you buy from them will "pop," or "germinate," and if they don't, GCS will replace them for free. The only "catch" is that you have to follow their simple and extremely low-cost germination guide.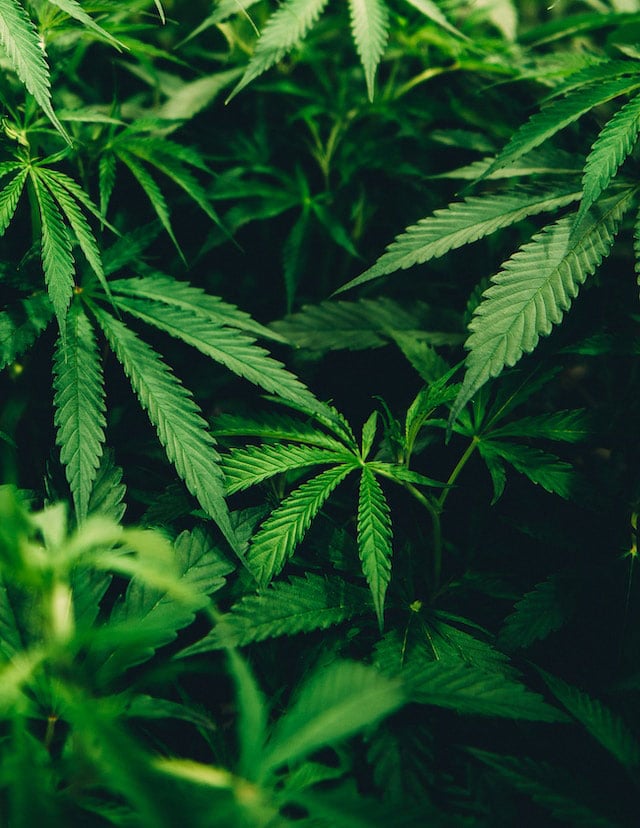 The Growing Environment in Vancouver, WA
With an average frost-free growing season of 200 days, with the last frost falling sometime around mid-April and the first around early- to mid-November, medical marijuana patients in Vancouver can grow their feminized and autoflower seeds outdoors for much of the year, and the other 165 days of the year can grow them indoors.
In general, the kinds of strains that will do well outside in Vancouver are those that thrive in warm, semi-humid, and sunny climates.
Five Popular Strains to Cultivate in Vancouver
1. Sweet Tooth feminized: This award-winning indica-dominant hybrid known for its long-lasting, euphorically uplifting and soothing high is pretty easy to grow as it is resistant to pests and molds.
2. Bruce Banner feminized: This sativa-dominant hybrid that's one of the most potent strains around is also known for providing powerful pain relief.
3. White Widow autoflower: This near-evenly balanced hybrid will thrive indoors, and for outdoor growers in Vancouver will be delighted to know that it's resistant to diseases and should do well in Vancouver's sunny and warm summers.
4. Midnight autoflower: This near-evenly balanced, CBD-rich medical-grade strain should grow well indoors, outdoors, and in a greenhouse.
5. Medibud feminized: This indica-leaning hybrid offers relaxing effects and has a CBD content of 1% and a moderate THC level of 17%, making it popular with medical users and those who aren't looking to only grow high-THC seeds.
We know we've done our job when our customers are happy
It's always exciting when I get home and there's a package in the mail for me from Growers Choice. They have my favorite strains, always in stock, and they ship so quick! It's harder for me to get to a dispensary so I'd rather shop online, it's nice to be able to shop with a brand that is trusted and respected. Keep it up, Growers Choice!
 Our Most Popular Cannabis Strains