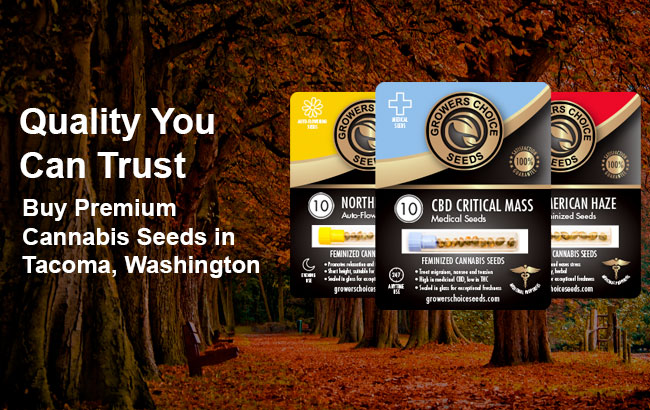 Quaint and historical, Tacoma is nestled 30 minutes south of Seattle. Known for its sprawling urban park—Point Defiance—art museums, and world-renowned glass art, the city is also home to an emerging cannabis community. Provided below is some basic educational information pertaining to the City of Destiny.
Overview of Cannabis Seeds Tacoma
Recreational cannabis use is legal in Washington. As such, Tacomans have access to a variety of quality cannabis products. While growing is not permitted, it is legal to possess cannabis seeds in all fifty states. Read on for key points to keep in mind when settling on a favorite strain, choosing a seed bank to purchase from, or simply brushing up on your cannabis knowledge.
Benefits of Shopping for Cannabis Seeds in Tacoma
Tacoma is somewhat of an undiscovered gem in Washington. A hop and a skip south of Seattle, it boasts a thriving arts culture, a world-famous car museum, and Point Defiance Park—a 760-acre urban oasis containing a beach, zoo, and a winding five-mile drive.
In addition, it is also home to a flourishing cannabis culture. Adults aged 21 and above may purchase up to one ounce of cannabis from a licensed retailer. Cannabis dispensaries will typically carry a number of cannabis products that allow the consumption of cannabis including flowers, edibles, topicals, concentrates, and tinctures.
Both indoor and outdoor growing are illegal in Washington state, and therefore, Tacoma. However, it is legal to possess cannabis seeds in all fifty states.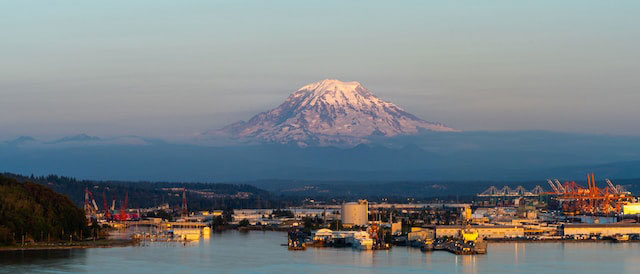 Quality Cannabis Seeds
Quality seeds contain all the genetic information required to grow a cannabis plant. As such, a bountiful crop begins with viable seeds. Should growing become legal in the state of Washington, it's important to be equipped with the proper knowledge. Below are a few simple tests anyone can perform to help determine the health of their seeds and help ensure their entire crop flourishes beautifully.
High-Quality Cannabis Seeds for Sale
Physical and visual: Simply observing your seeds is one of the best methods to determine their quality. Healthy, viable cannabis seeds will typically be a teardrop-like shape—round and fat at the bottom and tapered on the opposite end. Ideally, your seeds will also have a slight shine and a rich, dark brown color.
Float Test: This test should only be performed if you're already ready to germinate your seeds. Add your seeds to a glass of mild, hot distilled water and leave them for approximately one hour. Healthy seeds will sink; poor-quality seeds will float.
Touch test: The outer shell of healthy weed seeds is usually hard and firm. It is unhealthy if it is soft or breaks easily. We recommend keeping an eye out for any cracks: good quality will not have holes or gaps.
Wide Range of Feminized and Regular Cannabis Seeds
While there are thousands of cannabis strains, there are just four main types of seeds: regular, feminized, CBD, and auto-flowering seeds (also known as "auto seeds"). While regular cannabis seeds are better suited to seed breeders and cannabis growers looking to create new strains, feminized marijuana seeds are more user-friendly and ideal for those looking to produce high yields. Below, we'll be focusing on the latter's distinguishing characteristics and benefits.
What Are Feminized Seeds?
While regular marijuana seeds have a 50/50 chance of producing male and female plants, feminized strains are bred to produce only female cannabis plants. Normally, when males pollinate female marijuana plants, they will produce both seeds and resin-covered flowers. However, they will also prioritize seed production, which results in buds with reduced potency.
Feminized seeds bypass this issue entirely by eliminating seed production. Additionally, there is a wide selection of feminized weed seeds available to meet a wide variety of preferences.
Benefits of Feminized Seeds
Feminized seeds are beneficial because they produce notably high THC and CBD. Accordingly, they are desired by growers seeking especially potent yields.
Because of this quality, there is an abundance of feminized seed strains available. While an individual's goals and tastes will always be unique, a select handful of strains have emerged as especially popular in Tacoma and Washington state. Below are some of the most sought-after varieties:
A sativa-dominant hybrid, this strain has a pleasant, berry taste with undertones of earth and herbs. Known to produce relaxation and spark creativity, it has a flowering time of 60-70 days and typically produces yields of 575 per square meter indoors, as well as 757 grams per plant outdoors.
Sedating and bliss-inducing, this cake strain is a prime example of the marriage between sativa and indica. Packed with potency and potency, it typically has THC levels that test above 20% with a ceiling of 30%. Considered one of the most potent strains going today, it's no surprise that the entire experience can only be described as mind-enveloping euphoria. Given its intensity, this strain is not recommended for beginners.
For an epic, 100% pure sativa, Super Sour Diesel cannabis seeds are an absolute must for your cannabis cultivation plans.
This infamous "super-sativa" is the offspring of illustrious parent strains Sour Diesel and Super Silver Haze. Super Sour Diesel is beloved for its powerfully psychoactive cerebral effects that pack quite the exhilarating punch.
Deeply delicious, this strain is a quick and hard-hitting indica-dominant hybrid. The offspring of Larry OG and Granddaddy Purple, it is known to envelop the entire body and mind in a floating, cloud-like sensation.
Germination Guarantee for Premium Cannabis Seeds
When researching places to purchase seeds, take note of whether the establishment has a germination guarantee. This is typically a good indicator that the bank or retailer provides high-quality products.
Discreet Packaging Options
Those ordering online may prefer discreet packaging; As such, we recommend keeping an eye out for this option when researching a potential seed bank.
Reputable Seed Bank Qualities
A reputable seed bank will have an excellent selection of strains, provide discreet shipping services, offer excellent customer service as well as a germination guarantee, and finally, provide other benefits such as an affordable price on each product and a convenient experience all around. Below is a checklist to review when researching an online seed bank.
Online Seed Banks Have a Variety of Strains Available
There are many different types of seed banks; the trick is identifying which are reliable and reputable. Recreational cannabis breeders and gardeners will benefit from doing thorough research before settling on an online seed bank. By keeping the following qualities in mind, it should be easy to find a high-quality bank, and in turn, an extensive variety of high-quality seeds.
Extensive selection: From enormously popular strains to hard-to-find varieties, and limited-edition seeds to award-winning strains, a good seed bank will have a robust strain selection. As such, it will be easy to identify your favorite strain within the current selection.
High-quality seeds: Obtaining healthy seeds is the vital first step in a successful growing experience. High germination rates are important; this will help ensure your seeds grow into potent mature plants.
Educational information: Each type of strain seed should be accompanied by relevant information such as THC levels, flowering process, whether it is a photoperiod strain or not, plant size, aroma, taste, and more. This is the information that will allow you to distinguish your favorite cannabis seeds from thousands of seed strains.
Filtering options: Are you seeking a balanced hybrid or a landrace strain? Are you looking for a strain that provides a boost of creativity or lulls you to sleep? The best seed banks will provide simple ways to locate exact qualities amongst the variety of cannabis seeds available. It's simply a matter of finding the perfect cannabis pot plants for your specific preferences.
Germination guarantee: The seed bank you select should not only provide excellent customer service, but it should also provide a 90% germination guarantee.
A good cannabis seed bank will have a wide variety of seeds for sale, including feminized seed strains. Limited-edition seed packs are also a plus. Essentially, a trustworthy seed bank will allow you to find your strain ideal; this is the best assurance your mature plants will possess precisely the qualities you want. Growers Choice Seeds is a well-established online cannabis seed bank that provides an extensive strain selection, a germination guarantee, and all of the other qualities mentioned above.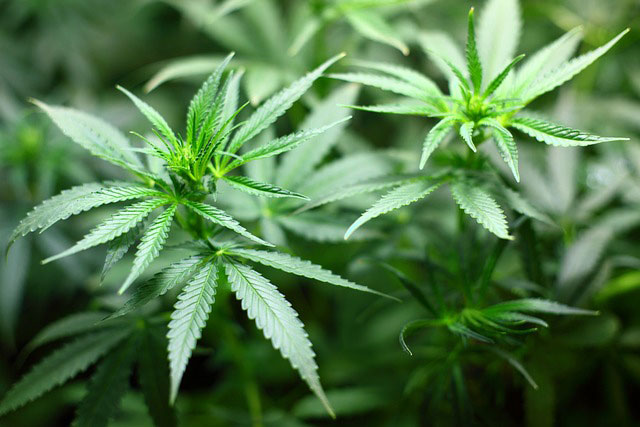 Weed Seeds for Beginners
While the cultivation of cannabis in Washington state is not legal, the following information may be useful should the practice ever be permitted—or simply if you'd like to brush up on your cannabis knowledge. Below, we've highlighted cannabis strains that are suitable for beginners to experienced growers.
Green Crack Feminized Cannabis Seeds
Green Crack feminized seeds are fairly balanced in terms of sativa and indica content. However, it is still considered more of an energetic hybrid with a long-lasting, cerebral experience. We would recommend this as a daytime strain given its energizing qualities.
KUSH XL Autoflowering Feminized Seeds
An indica-dominant hybrid, these autoflowering cannabis seeds are known to evoke a sense of relaxation without putting you to sleep. Physically, it has a winding-down effect and is known to dissolve any tension in the body. Stress will slough away while a gentle happiness permeates.
Additionally, as an autoflower strain, this plant is an excellent choice for the novice cannabis seed breeder: As an auto-flowering plant, it has a natural resilience against a range of conditions such as smaller growing spaces, less-than-ideal weather, etc.
Durban Poison cannabis weed plants often make users giggly and uplifted. This auto-flowering feminized strain packs a serious sativa punch. Its taste is sweet, yet spicy, with an earthy, pungent exhale. A note to indoor growers: Durban Poison cannabis strains can reach up to 12 feet tall—so ensure you have ample space beforehand.
Moby Dick has an unmistakable scent and aroma: Sweet, citrusy, and earthy, this strain packs a notably high THC content of 27%. Experienced users who are comfortable with this level will have a whale of a time; consumers of this strain describe its effects as energetic, euphoric, and creativity-sparking.
Rated 5 out of 5 Try Growers Choice in Tacoma
A friend of mine recommended this business when I decided to grow my own plants, and I'm so glad he did. I found my new favorite strain here, and I'll be ordering again!
 Our Most Popular Cannabis Strains