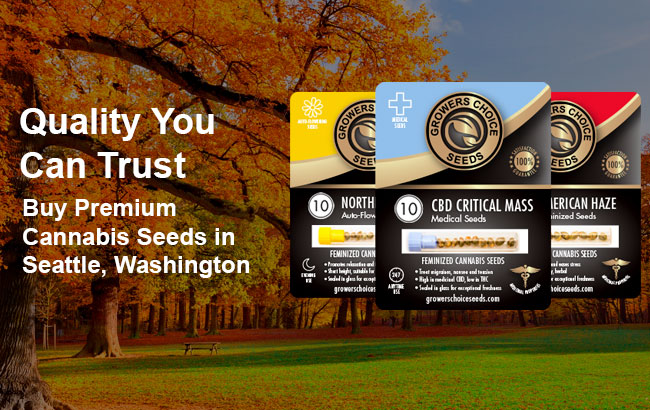 Seattle isn't just for coffee connoisseurs. As one of the first states to legalize recreational cannabis, Washington is home to both seasoned weed experts and beginners alike. Sea-town, specifically, has a thriving cannabis culture. Whether you're a longtime local or simply visiting, below are the basic facts on cannabis—specifically as they pertain to the Emerald City.
About Cannabis Seeds
Round, deeply-hued, and slightly shiny, cannabis seeds contain all the genetic information required to grow a cannabis plant. While growing cannabis in Washington state is not legal, the following overview may prove useful in the future.
Overview of Cannabis and Cannabis Law in Seattle, Washington
The Emerald City is the largest city in Washington State. Known as the birthplace of grunge, it's also home to a booming tech scene, perpetual coffee guzzlers, and the Pike Place Market—a century-old establishment packed with restaurants, produce stands, and underground novelty shops.
Yet even amongst the bustling metropolis, there's natural beauty such as Elliott Bay. Seattle is also noteworthy for its cannabis culture: Washington State was one of the first states to legalize recreational cannabis consumption. Adults aged 21 and above may also purchase up to one ounce of cannabis from a licensed retailer. Local dispensaries will typically carry a number of products that allow the consumption of cannabis including flowers, edibles, topicals, concentrates, and tinctures.
Both indoor and outdoor growing are illegal in Washington State. However, it is legal to possess cannabis seeds in all fifty states.
Feminized Seeds
There are four main types of seeds: regular, feminized, CBD, and auto-flowering seeds (also known as "auto seeds"). Below, we'll be focusing on the benefits and unique characteristics of feminized and regular seeds.
What Are Feminized Seeds?
Feminized seed strains are high-yielding weed seeds that grow into female plants rich in THC and CBD. On the other hand, regular seeds will produce a fifty-fifty mixture of female and male plants. As such, female plants could become pollinated, and in turn, will prioritize seed production rather than bud development. Feminized seeds bypass this issue entirely; because they are seed-free, they focus only on developing resinous buds.
While regular marijuana seeds have a 50/50 chance of producing male and female plants, feminized seed strains have an excellent chance of producing only female plants. Therefore, growers who opt for feminized seeds will, 99.9% of the time, be rewarded with seed-free, female plants—and therefore, higher yields with greater grams per plant. Additionally, there is a wide selection of feminized weed seeds available to meet a wide variety of preferences.
Benefits of Feminized Marijuana Seeds
Feminized marijuana seeds have powerful benefits: As long as they're quality cannabis seeds, they'll have naturally maximized bud production and, in turn, higher yields. Additionally, there is a wide selection of feminized seeds available—from indica-dominant hybrids to the finest sativa cultivars.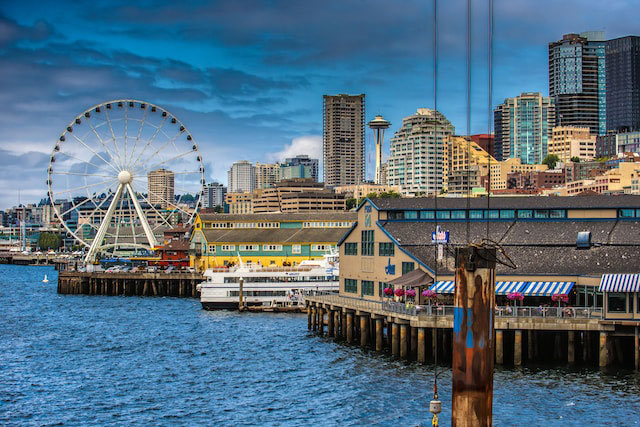 Finding High-Quality Feminized Seeds in Seattle, Washington
Of course, all the benefits of feminized plants will be for naught if your seeds are not healthy. Obtaining quality seeds in Seattle and Washington State is key to cultivating potent, bountiful plants; thankfully, residents of the Emerald City have multiple ways to achieve just that–either through local dispensaries or trustworthy online seed banks.
Once you've obtained your seeds, it's always useful to double-check and ensure the product is strong and resilient. Here are a few simple tests:
Physical and visual: Simply observing your seeds is one of the best methods to determine their quality. A high-quality seed will typically be a teardrop-like shape—round and fat at the bottom and tapered on the opposite end. Ideally, your seeds will also have a slight shine and a rich, dark brown color.
Float Test: This test should only be performed if you're already ready to germinate your seeds. Add your seeds to a glass of mild, hot distilled water and leave them for approximately one hour. Healthy seeds will sink; poor-quality seeds will float.
Touch test: The outer shell of healthy weed seeds is usually hard and firm. It is unhealthy if it is soft or breaks easily. We recommend keeping an eye out for any cracks: good quality will not have holes or gaps.
What are Regular Seeds?
Regular seeds will produce both male and female mature marijuana plants. As such, regular seeds are ideal for the natural breeding of plants and the creation of new strains.
A word of caution to beginners: regular seeds are typically more affordable and best suited to experienced growers. It's not that beginners can't try regular seed; more so they are typically used for specific reasons.
Benefits of Regular Seeds
Regular seeds allow for natural breeding and the creation of new strains due to their male and female genetics. They also tend to be more affordable than feminized seeds.
Auto-flowering Seeds and Autoflowering Strains in Washington State
Autoflower seeds originate from cannabis ruderalis. These seeds grow into mature cannabis plants that are short in stature—and most notably, tough. They are resilient to mishandling, can flourish in smaller spaces, and are particularly disease and pest-resistant seed strains.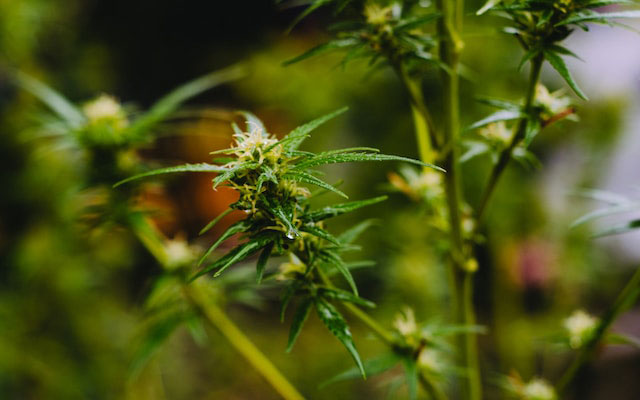 Benefits of Auto-flowering Seeds and the Autoflowering Variety
Although auto seeds will yield fewer grams per plant than feminized seeds, they have other benefits. First, they are famously low maintenance: There's an excellent chance they'll require no adjustment of light cycles at all. Additionally, they are disease and pest-resistant, thus requiring fewer protective measures. Due to these benefits, many photoperiod strains have now been bred as autoflower plants.
Auto seeds are not only fast-flowering seed strains; they are resilient marijuana plants that can thrive in even tiny environments. What's more, as a fast-growing seed strain, they can be ready to harvest in as little as 35 days from germination.
These features all make for an easier-to-grow plant that requires far less management. As such, they may be especially well-suited to beginner growers, those with smaller cannabis gardens, and those looking to grow cannabis indoors. However, they can be equally appropriate for licensed outdoor growers, as they are uniquely equipped for harsher climates.
Variety of Strains Available in Seattle, Washington from Growers Choice
Retail Dispensaries: Local shops are a convenient way to both support the local, legal cannabis market and for purchasing a variety of products: Your favorite strains will be available in a variety of forms—from edibles to flowers to tinctures.
Online Seed Banks: When purchasing seeds from a cannabis seed bank, it's important to do your research and make sure you're buying from a reputable seed bank.
Excellent selection: There are thousands of cannabis strains. Established banks will provide a variety of cannabis seeds. Are you looking for a mind-soaring sativa? A whopping harvest? A verified seed bank will provide the necessary selection for many different goals.
High-quality seeds: Obtaining healthy seeds is the vital first step in a successful growing experience. A reputable establishment will have high germination rates—a germination guarantee, even.
Educational information: Each type of strain seed should be accompanied by relevant information such as THC levels, flowering time whether it is a photoperiod strain or not, plant size, aroma, taste, and more.
Filtering options: Are you seeking a balanced hybrid or a pure sativa? A strain that provides a boost of creativity or lulls you to sleep? The best seed banks will provide simple ways to locate exact qualities amongst the variety of cannabis seeds available.
Popular Strains and Pot Seeds from Growers Choice in Seattle
Seattle's Best Cannabis Seeds
I won't be ordering from anywhere else. Fast, helpful, and germination after just three days. Go with these guys.
 Our Most Popular Cannabis Strains