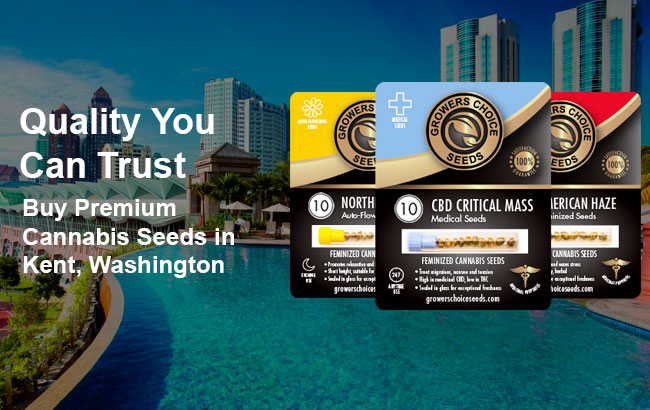 Can I plant cannabis ruderalis?
You could plant cannabis ruderalis, but by the time this particularly cannabis strain is ready for harvest, we think you'll be pretty disappointed. Unlike its indica and sativa counterparts, the ruderalis species features low concentrations of THC (and other sought after cannabinoids), though this quality is just another factor in why this stocky plant is highly attractive to breeders who want to take advantage of ruderalis' natural ability to enter the flowering stage according to its maturity instead of being activated by the photoperiod. Find quality auto-flowering Kent cannabis seeds online at Growers Choice Cannabis Seeds.
Buy cannabis seeds in Kent
Native to countries in Asia, Central/Eastern Europe, and specifically Russia, ruderalis strains are believed to be descended from indica genetics that adapted to the harsh climates and shorter growing seasons of the northern regions, where they originate. Once considered a wild breed, modern growers have begun to cultivate ruderalis simply to influence new hybrid varieties that will begin to flower between 21 and 30 days after germinated seeds have been planted, regardless the light cycle.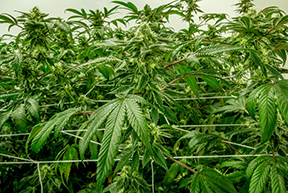 How much cannabis can I grow in Kent?
Early in 2017, Washington Governor Jay Inslee signed a new bill into law that allowed medical cannabis users the right to grow their own pot for personal use at home. Of course, there are a few necessary caveats, such as:
Cultivation is strictly for medical use only, and must be accompanied by a doctor's note.
You have to be 21 and older
You can grow up to 6 plants, but if you register with the state's medical cannabis program and have a recommendation from a doctor, you can actually grow up to 15 plants and possess 16 ounces of product
Is it easier to grow indica or sativa weed seeds?
Indica and sativa cannabis strains are as different as night and day, and while one may be a little less complicated in the garden than the other, choosing your preferred cannabis strains should be more about the desired effect than overall ease of use.
Ultimately, indica cannabis strains (pure or at least a majority hybrid like Critical Purple) tend to be a bit easier to grow, simply because they are shorter in height and tend to be easier to tame. They also have a shorter flowering period, which in and of itself has a number of advantages (like, getting your hands on that sweet, sweet bud that much quicker).
Marijuana seeds for sale in Kent
Now is as good a time as any to stock up on old and new Kent cannabis seed favorites, like AK and Super Silver Haze, by visiting Growers Choice Cannabis Seeds online. We carry a curated range of pure and hybrid indica and sativa strains, perfect for medical or recreational use – whatever floats your boat! Backed by our 90% germination guarantee, every order comes shipped in a sealed glass vial to ensure freshness in transit, and is delivered to your Kent address.
Kent customers rave about our Growers Choice Seeds
So far, Growers Choice is the best place going for top notch seeds that do what you want them to do. I've yet to get a male in with my fems, which is huge. And they produce some really quality bud. I had Northern Lights auto-flowering, the plants didn't get too big but the buds were nice and fat. Really happy with my yields. Great company.
 Our Most Popular Cannabis Strains