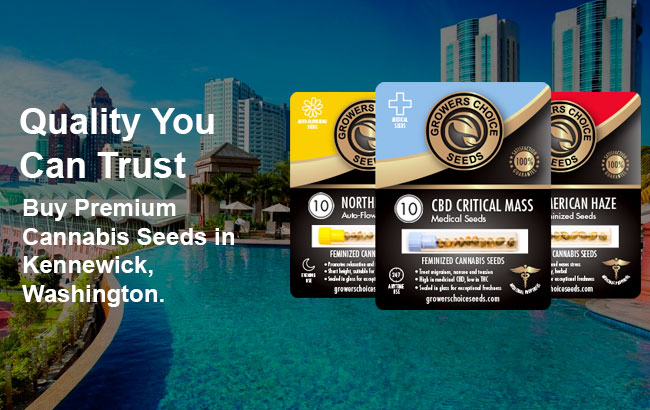 Is it legal to use cannabis in Kennewick?
Patients have been legally allowed to use medical marijuana in Washington state since 1998, with the legal right to grow their own therapeutic gardens in the comfort and privacy of their own homes. If a patient is registered with the state's medical marijuana program, they are allowed to grow up to 6 plants, but without the program you are allowed to grow up to four.
In 2012, Washington followed their 1998 initiative by legalizing recreational marijuana use, though they haven't given the go ahead for recreational grow opportunities just yet.
Buy cannabis seeds in Kennewick
Mary, Mary, quite contrary, how does your weed garden grow? It would grow a lot better if Mary purchased and planted top quality Kennewick cannabis seeds from a reputable online vendor like Growers Choice Cannabis Seeds. We stock top quality strains from around the world, all carefully cultivated and inspected to guarantee viability. We take great pride in our strains, which are cared for by our team of experts, and we ship them from our facility in Canada straight to your front door in Kennewick.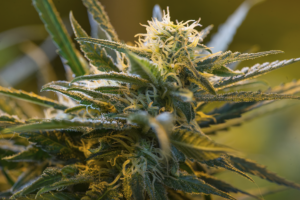 Cannabis seeds for sale in Kennewick
Supply and demand. There are hundreds of thousands of patients across the United States that can benefit from the healing power of cannabis, but who are afraid to wade into those waters because the idea of smoking weed turns them off, the act of smoking itself, but also that characteristic weed "high".
If we can speak to those patients for a moment, we'd say your options reach much farther than a THC-rich joint. Of course, we wouldn't want any patient to ignore the potential healing power of THC, which can be experienced without the psychoactive side effects through a process called microdosing. There are other cannabinoids, namely CBD and CBN, gaining traction in the medical community for their ability to promote healing without the heady side-effects of THC.
Is it safe to smoke cannabis?
Cannabis culture has come a long way since the 1960s, when marijuana was most commonly consumed by smoking or hitting the bong. There are benefits to inhaling cannabis, most importantly that smoke delivers cannabinoids like THC and CBD directly to the bloodstream, resulting in a much quicker reaction than if these chemicals were consumed in edible form. But, while cannabis smoke is technically safer than tobacco smoke, it does have its downsides, notably the fact that with burning plant material – any kind of plant material – you will inhale toxins and carcinogens along with those cannabinoids. Regardless your consumption method, you should only use the best quality cannabis grown from the best quality Kennewick cannabis seeds, available when you shop online from Growers Choice Cannabis Seeds – we deliver!
What is CBN?
Step aside CBD, there's a new cannabinoid in town and researchers are working to unlock the mysteries around this lesser known cannabis chemicals. Cannabinol, or CBN, is formed by the degradation (breakdown) of THC, and is only found in small amounts in fresh cannabis plant material, and, despite being a mild psychoactive, it is known to be effective at treating immune system disorders, as well as increasing testosterone production, and acting as an anticonvulsant, anti-inflammatory, and antibacterial.
We're getting 5-star reviews from our customers in Kennewick
I've had bad luck with shops in the past. This place, they deliver, on time, and the seeds are in great condition. I love the genetics. The selection could be bigger, but at least they are serious about what they've got in their catalogue. I'm growing Gorilla Glue and CBD Blueberry right now, beautiful plants, didn't take a lot of coaxing either. Growers Choice is top notch.
 Our Most Popular Cannabis Strains