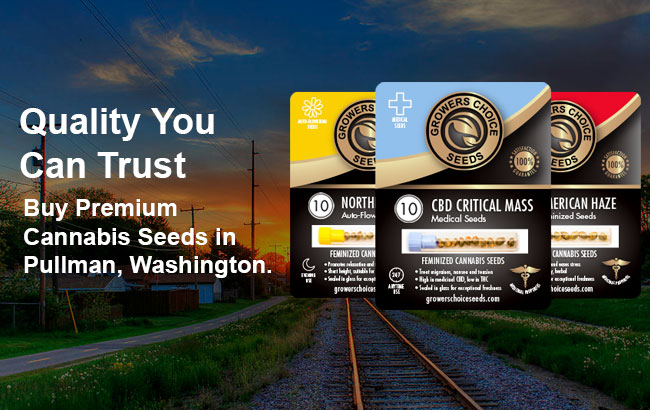 Can I Legally Grow Medical Marijuana Plants in Washington State?
If you are a resident of the state of Washington and you have a prescription for medical marijuana, then you may legally grow a limited number of cannabis plants at home for your own personal use. Medical marijuana patients can grow up to six cannabis plants at a time at their own home and may keep the usable cannabis buds from their plants. Cannabis plants may produce anywhere from 200- 1,000 grams of cannabis per plan. Although recreational cannabis was legalized in 2012 for adults to buy and use, cultivation is not permitted for recreational purposes by individuals. Instead, residents must purchase their recreational cannabis and cannabis products from a licensed dispensary located throughout the state. However, all adults over 21 years of age can legally buy and own ungerminated cannabis seeds, such as those sold by Growers Choice Seeds. Ungerminated cannabis seeds are commonly considered to be novelty items, and are not prohibited in the United States.
Where to Buy Pullman Cannabis Seeds to Grow in Washington
Are you looking for high quality cannabis seeds for sale online? Look no further than Growers Choice Seeds, your source for the very best indica, sativa, and hybrid seeds for sale on the market today. We've sourced our cannabis seeds from experienced growers around the world to bring you our exclusive selection. Browse our inventory to find the seeds that are right for you, and check out online using our secure payment portal. We'll deliver your seeds right to your door in as little as one week. Find out why we're the best place to buy Pullman cannabis seeds online today.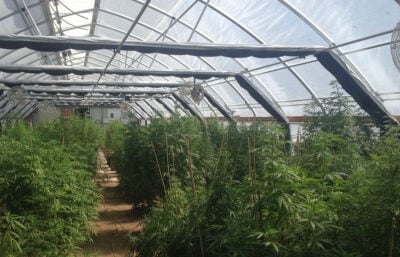 Order Easy to Grow Autoflowering Cannabis Seeds Online
If you're new to growing cannabis plants, then we recommend starting out with one of our easy to grow autoflowering strains of cannabis seeds. Autoflowering cannabis plants won't require any complex light changes to mature. Instead, these plants will flower automatically, as their name suggests. We carry a large selection of autoflowering cannabis seeds, including
Learn more about these quick growing autoflowering seeds when you check out their product detail pages. You'll find strain data like THC content, grow time, and yield, plus reviews from other growers like you.
Order High Quality Weed Seeds Online Now for Delivery
To get high quality weed seeds delivered to your door fast, order online from Growers Choice Seeds today. As the best place to get Pullman cannabis seeds online for delivery, we're proud to bring you our extensive selection of fine cannabis seeds. Shop our inventory now to get started, and follow us on social media for the latest cannabis news.
Lightning Fast Delivery of Cannabis Seeds
Growers Choice Seeds has the fastest delivery of any cannabis seeds bank I've used. Their delivery is super fast, and the packaging is really nice, professional, and discreet. If you need fast delivery, this is definitely the place to order from.
Most Popular Cannabis Seeds