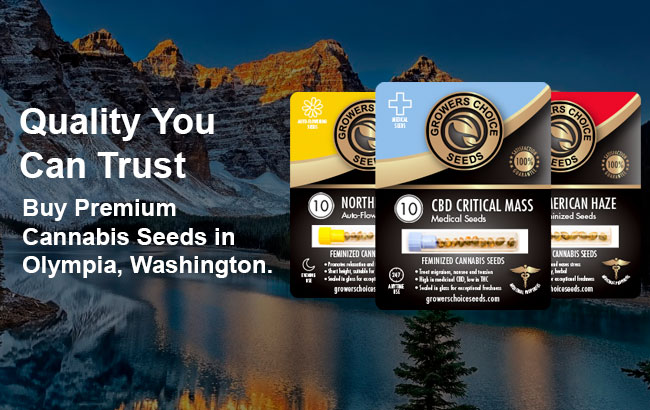 Washington Cannabis Laws
You can now legally order ungerminated cannabis seeds online from Grower's Choice Seeds! We can ship tons of different strains straight to your doorstep. Lawmakers in Washington were some of the first in the country to tackle the laws against marijuana. Currently, cannabis is legal medically and for recreation, meaning all adults 21 and over have access to the plant, whether for the serious therapeutic benefits or for some relaxing fun. Even though the state of Washington is a country-wide leader in terms of legalization, there is still further to go! As of today, growing plants in your own backyard is prohibited, but you can still purchase ungerminated seeds for your collection. Just leave your plants ungerminated and unplanted, and you are following the law. Grower's Choice is your online source for legal, ungerminated MJ seeds. Choose from our wide selection of strains today!
Cannabis Seed Delivery to Olympia
Growers Choice is proud to present our clients with the best cannabis seed strains: more than 40 unique options, specially chosen for the wide range of medical symptoms and conditions they address. Our selection includes 6 high-CBD medical strains that offer amazing benefits such as relieving chronic and acute pain, easing stress and depression, and improving sleep, not to mention symptoms of cancer and other debilitating illnesses. Then we have our autoflowering cannabis seed strains – 7 to choose from – which deliver all the same benefits of our 11 regular strains (think pain, stress, insomnia, nausea, headaches, and so much more) with the added bonus of transitioning all by themselves from the vegetative stage to the flowering stage. Rather than having to keep a close eye on your plants and determine when exactly is the best time to change your daylight hours, auto-flowering strains do that part for you, leaving you to focus on other important factors in cannabis growing success!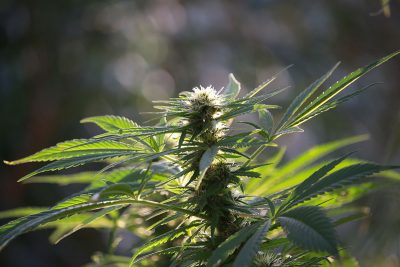 Order Premium Olympia Cannabis Seeds
Are you interested in getting your hands on premium Olympia cannabis seeds? Grower's Choice is your legal, online source! Choose from tons of strains through our online store and great ungerminated marijuana seeds will be shipped directly to your doorstep. Getting great cannabis seeds online is easy with Grower's Choice Seeds.
Top-Selling Cannabis Seeds in Washington
You know that old proverb, "give a man a fish, he'll eat for a day; teach a man to fish, he'll eat for a lifetime"? Cannabis gardening in Washington state is pretty easy for medical cannabis patients since the list of qualifying conditions is quite comprehensive. So, you could just buy your bud at a local dispensary, but it's so much better to pick up top-notch Washington cannabis seeds from Growers Choice and get your own garden going. These strains are popular state-wide, so maybe it's time for you to give them a try, too:
How to Germinate Weed Seeds
Germinating your weed seeds from Grower's Choice is easy with our detailed cannabis seed germination guide. Germination is an important first stage of plant growth were the initial taproot cracks through the seed. Though you can place your seeds straight into soil, great germination rates can be had with the "Paper Towel" method. Just follow these simple steps and you will be on your way to having healthy and productive plants:
Initial seed soak (14-18 hours)
Place seeds in a folded wet paper towel
Keep somewhere warm and dark
Successful germination in 3-7 days!
Easy Way to Get Great Seeds in Washington
When it comes to quality, I trust Grower's Choice Seeds. I have ordered seeds from other companies with mixed results, but have always gotten excellent results from my seeds from Grower's Choice. Great germination rates, plus their guarantee that makes them a good option for anyone looking for an easy source for quality seeds. I highly recommend Grower's Choice Seeds.
Most Popular Cannabis Seeds