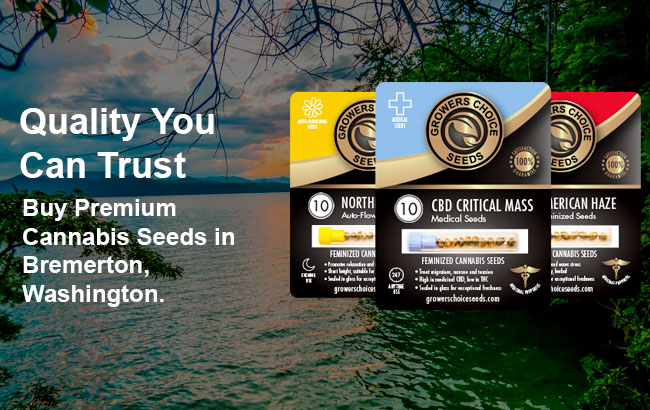 Washington Cannabis Laws
You can now legally order cannabis seeds in Washington from Grower's Choice Seeds! We ship seeds directly and discreetly to your front door. Lawmakers in Washington were early to tackle the laws against cannabis, and set a great example for other states around the country to follow. Cannabis flower and related products are legal medically and recreationally for adults 21 and over. Though Washington's legalization efforts should not be minimized, there is still further to go. It is still illegal to grow cannabis plants at home. Hopefully soon, lawmakers will reexamine the home cultivation laws in the state. What about buying cannabis seeds? It is completely legal to purchase ungerminated seeds for your private collection. That means you can still lawfully order seeds from Grower's Choice Seeds. Just leave your seeds ungerminated and unplanted so you are following the law. Get great seeds from Grower's Choice today!
Order Premium Bremerton Cannabis Seeds
High-quality Bremerton cannabis seeds are just a few clicks away with the help of Grower's Choice Seeds. We deliver premium seeds straight to your front door. Our seeds are genetically-verified and fully-feminized, so you can trust that you will get exactly what you paid for. Order now to get great seeds delivered fast from Grower's Choice!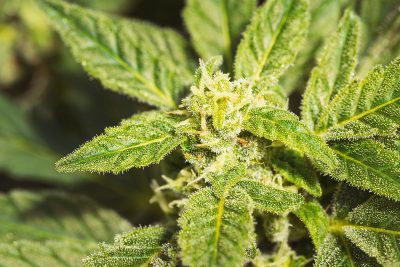 Medical Cannabis in Washington
Are you interested in powerful and potent medical seeds? Grower's Choice is your online source for high-CBD medical cannabis seeds that can be delivered straight to your doorstep. These seeds are packed with cannabidiol, or CBD, a compound with proven anti-inflammatory effects on the body. Unlike THC, CBD has no psychoactive effect, meaning high-CBD buds may give you little-to-no euphoria or "high." This allows for CBD to be added to products like packaged foods and drinks for an added health benefit.
Fully-Feminized Weed Seeds
All seeds from Grower's Choice Seeds are fully-feminized! Why are growing female plants important? Typically, growers need to pay close attention to the sex of their plants, checking for any signs that they have accidentally grown a male plant among their females. There are two main reasons for this. First, only female plants produce high-quality flowers that we want to harvest. Second, male plants can pollinate all your precious females, ruining the buds! This is the worst case scenario that makes buying fully-feminized weed seeds so important. Grower's Choice is your source for fully-feminized cannabis seeds that will produce great results!
Buy Cannabis Seeds Online from Grower's Choice Seeds
If you are in the market for Bremerton cannabis seeds, look no further than Grower's Choice. Our mission is to get you high-quality seeds fast. Order now!
Fast Delivery from Grower's Choice
Grower's Choice Seeds delivered my order much faster than other companies I have ordered from in the past. It is not something you think about until you are stuck waiting for days and days. The seeds I got from Grower's Choice were excellent, and I got great results. If you are looking for an online seed delivery company, I can highly recommend Grower's Choice Seeds.
Most Popular Cannabis Seeds