Is it legal to grow cannabis seeds in Bellingham?
Washington is one of the few states in the nation to have legalized the purchase, use, and cultivation of cannabis, although in this state growing is reserved for patients registered with the state's medical marijuana program. Those who voluntarily register are allowed to grow up to six plants at a time, while those who haven't are allowed to cultivate four.
Buy cannabis seeds in Bellingham
Guarantee you end up with a high yield and potent crop when you purchase the best quality Bellingham cannabis seeds on the market. At Growers Choice Cannabis Seeds, you'll find top quality strains from around the world, all in one convenient place. We carefully cultivate our strains, hand pick the seeds and package them in medical grade glass vials to ensure freshness and viability. From our facility in Canada, we ship your seeds anywhere in North America, and offer a limited 90% Germination Guarantee that provides for customers to get new seeds if their originals don't pop.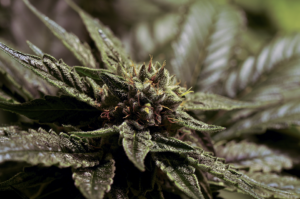 What's the easiest way to germinate cannabis seeds?
For the first-time cannabis grower, the steps to guaranteeing a harvest of potent and high-quality pot may seem daunting – there are so many steps! But the road to that crop beings with one step, and that step is to germinate your little seeds. Germination is basically the process of a seed developing into a plant after a period of dormancy. There are a few ways you can kick start the process, but the easiest is our tried and true method that involves nothing more than top quality seeds (we guarantee you'll find the best quality Bellingham cannabis seeds when you shop with Growers Choice Cannabis online – we deliver!), damp paper towels and a warm, dark place for them to sit.
Follow these simple steps and you're rest assured to successfully germinate your seeds every time:
Empty your weed seeds into a glass of pure water and leave them to soak for 14 to 18 hours. They should sink to the bottom of the glass within the first few hours, but if they don't, you can lightly tap them down.
Once time has elapsed, pour the water and seeds onto a layer of paper towel on a plate and drain excess water.
Fold the wet towel over the seeds, ensuring they are completely covered, and place in a warm dark place.
Make sure the paper towel is well-saturated during this period, and check on the seeds regularly to look out for the taproot. Once the taproot has reached ¼ to ¾ inches long, it will be ready to plant.
How long does it take for weed to grow?
There are over 700 different strains of weed in the world today, this is way more than were available back in the day, thanks to clever gardeners and modern cultivation techniques. It can take your little beans anywhere from several weeks to several months to develop into the fully-grown plants that boast fat buds, rich with medical potential.
Impatient, or even novice gardeners can shave a little of this time off the growing period if they use auto-flowering cannabis seeds, which will switch from the vegetative stage to the flowering stage once the plant has reached a certain point in development as opposed to a change in light. (Cannabis plants are considered photoperiod, meaning they require certain amounts of light in order to hit their developmental milestones.)
Top marks from our customers in Bellingham
GI like the selection of autos from Growers Choice, though I'm looking forward to them adding more, and they've got a proven track record on genetics – I can say that from experience. Delivery was pretty quick, happy about that. They showed up in good shape, and I can report that they all sprouted and are doing fine. Happy with this company, and I recommend to anyone looking for a reliable shop with good genetics.
 Our Most Popular Cannabis Strains