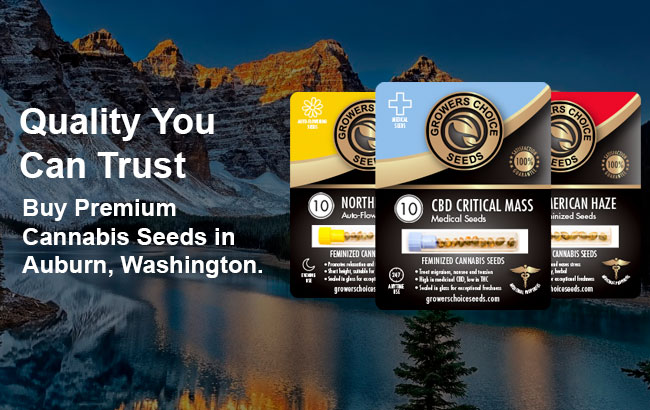 Can I legally grow a cannabis therapy garden in Auburn?
Considered one of the most liberal states in regards to their stance on medical cannabis use, medical patients in Auburn have been able to practice the art of cannabis gardening for therapeutic purposes since 1998. Sponsored by physician Rob Killian, Initiative 692 was filed in an attempt to decriminalize medical marijuana. The initiative was endorsed by The Seattle Times, which marked it as one of the first times a major newspaper outlet in the United States backed an initiative of its kind. It was subsequently approved by a margin of 59%.
If a patient is enfettered into the state's voluntary medical marijuana program, they are allowed to cultivate up to six mature plants at any given time, while those who have not registered are allowed up to four. This still gives a lot of wiggle room for those interested in experimenting with different strains and how they might help with their own medical conditions.
Buy cannabis seeds in Auburn
Not only is it completely satisfying to water your weed garden and watch it grow into healthy plants, providing tender loving care to your own marijuana guarantees that you always have access to a source of potent, high-quality, and all-natural medication, which is scientifically considered a powerful ally in the fight against many debilitating conditions.
Are you ready to get your garden growing? Always start with the best quality Auburn cannabis seeds money can buy, and you can have these conveniently delivered to your front door when you order online with Growers Choice Cannabis Seeds. Peruse our selection of both medical and recreational strains, ideal for any level of experience. Carefully cultivated and hand-picked, our seeds are individually inspected to ensure quality, and shipped in medical-grade glass vials to guarantee freshness and viability on arrival. We are confidant in the quality of our product, and provide our customers with a 90% Germination Guarantee – if your seeds don't germinate (two-seed minimum), we'll replace them!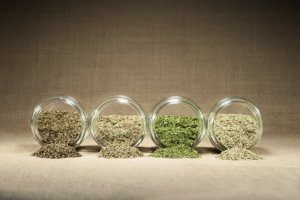 Should I buy cannabis seeds locally?
When it comes to growing a garden full of fresh and fragrant cannabis, you may be tempted to grab your weed seeds just about anywhere. But cannabis seeds are not created equal, and just because your beans fell out of a dime bag doesn't mean they're going to produce a plant that is healthy and heavy with trichome-covered buds. It's not uncommon to walk into a dealership and purchase a "mixed bag" of cannabis seeds that might even feature males – plants that don't flower, meaning less return on your investment come harvest time. No, when you want to guarantee your garden overflows with high-end kush, you need to buy your Auburn cannabis seeds online from a trustworthy vendor like Growers Choice Cannabis Seeds. We ship our precious strains nationwide.
Why should I buy my weed seeds online?
There are many benefits to opting for online ordering when it comes to weed seeds, the least of which is convenience. Imagine having the best quality cannabis seeds, ordered on the fly and delivered straight to your doorstep – that's a dream that becomes reality when you order through Growers Choice. Not to mention our superior genetics have been tried and tested by satisfied customers all across America.
Is there a benefit to buying feminized cannabis seeds?
We take great care in cultivating our potent pot strains, taking into consideration the fact that many of our customers are looking to take some of the work and downtime out of the process by providing a wide range of both auto-flowering and feminized cannabis seeds.
If you've never tried to grow marijuana from an unknown seed, you don't know the unique frustration that is putting the effort into getting your plant from seedling to fully grown only to discover that it is a male and will not produce the THC/CBD-laden flowers necessary for medical and recreational purposes. When you buy a package of cannabis seeds labelled feminized, you're guaranteed a bumper crop of plants with fat colas to dry and cure.
We regularly add new and popular strains to our list of offerings, like:
We're getting rave reviews from our customers in Auburn, WA
Fantastic customer service from a fantastic, reliable and reasonably priced company. I recently ordered some Gorilla Glue, though I've had Northern Lights and AK from them in the past. The Gorilla Glue is up there for one of my favorite strains, so I'm looking forward to how there's comes out. They may not have 100s of strains to choose from, but I don't think that's necessary. I actually feel like I'm shopping with a company that cares about the product and the company when I buy from Growers Choice, and it shows in the end. I recommend.
Most Popular Cannabis Seeds