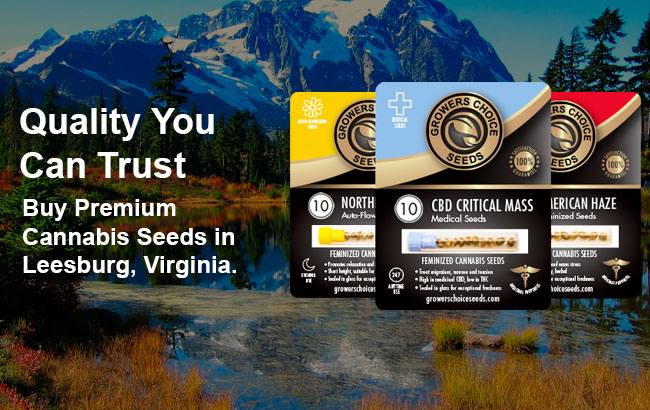 Buy cannabis seeds in Leesburg
You can get high-quality Leesburg cannabis seeds in a matter of days when you order online from Growers Choice. Our team of horticultural and medical experts have curated a premium selection of 40+ of the best cannabis seed strains to help people live a healthier, happier life with natural medicine. We believe in the medicinal benefits of cannabis and are dedicated to helping individuals live a greener lifestyle. Ordering is simple, with safe and secure payment options including Visa, MasterCard, and Bitcoin, and orders are delivered discreetly directly to customer's doors. We also offer flat-rate shipping prices to the United States and the ability to track your order.
Are Leesburg cannabis seeds legal?
Cannabis seeds are legal to purchase and own in Leesburg and all across the United States due to their classification as an adult novelty item. While many states are instituting progressive and compassionate medical and recreational marijuana laws, Virginia is a bit slow to follow suit. While there are no medical marijuana laws in place in Virginia, a bill was signed into law in 2015 that created an affirmative defense for patients who are in possession of CBD and THC-A oils that have been recommended by a doctor for the treatment of seizures.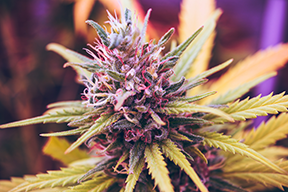 Cannabis seeds for sale in Leesburg
There's no reason to delay ordering your Leesburg cannabis seeds online at Growers Choice today. We only offer feminized seeds that have a high likelihood of germination, and we even have a 90% germination guarantee to back that up. That means if you order 10 seeds and less than 9 seeds produce results, then we'll replace the non-viable seeds straight away. We also carry regular, auto-flowering, and medical seeds that are suitable for every kind of gardener. Visit Growers Choice today to learn more about the therapeutic benefits of natural medicine and to order your premium cannabis seeds online.
Best weed seeds for seizures
In recent years, the interest in cannabis as a medical treatment has increased, with many states legalizing the use of marijuana to treat a number of medical symptoms and conditions. Research has shown the cannibinoid CBD specifically can offer a number of therapeutic benefits, and has had amazing results for some patients who suffer from seizure conditions that do not respond to traditional treatments. CBD oil that is high in CBD and low in THC have become incredibly popular for medical marijuana patients, and Growers Choice is proud to offer a line of high-CBD cannabis seeds that may be very effective for people suffering from seizures:
Leesburg can't get enough of Growers Choice
I can't get enough of Growers Choice! I checked out this website on the recommendation of a friend and I am so happy. Seeds are priced reasonably, delivery is quick and easy, and the customer services representatives were so helpful when I had questions. I can't wait to order again.
Most Popular Cannabis Seeds