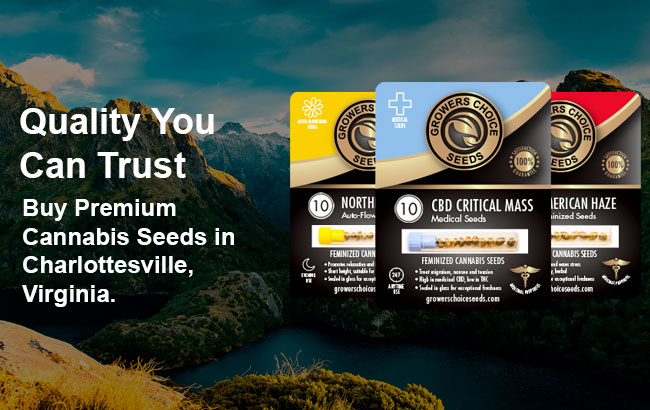 Buy cannabis seeds in Charlottesville
Buying Charlottesville cannabis seeds has never been easier than purchasing with Growers Choice. Ordering is easy and safe, with many payment options to choose from, including Visa, MasterCard, and Bitcoin. All orders to the U.S. also come with flat-rate shipping fees and the online tracking. At Growers Choice, we're dedicated to providing a premium product as well as fantastic customer service, and that's why we offer a 90% germination guarantee with all orders—that's the highest in the industry. We believe in the medicinal benefits of cannabis, and want to make it as easy as possible for our customers to experience them too.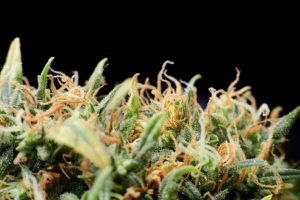 Is it legal to own weed seeds in Charlottesville
It is perfectly legal to purchase and possess cannabis seeds in Charlottesville and all across North America, as seeds are considered an adult novelty item. Though Virginia has not caught up with many other areas of the country that offer compassionate medical marijuana laws, a bill signed into law in 2015 established an affirmative defense against possession charges if the patient uses CBD and THC-A oil in the treatment of seizures.
Cannabis seeds for sale in Charlottesville
If you order from Growers Choice, your Charlottesville cannabis seeds will be discreetly delivered to your door in a matter of days. With a selection of over 40 premium cannabis seed strains to choose from in auto-flowering and medical varieties, we have something for everyone. Our team of medical and horticultural experts are committed to our mission of helping people live happier, healthier lives with natural medicine, and our high-quality cannabis seeds allow our customers to do just that.!
Charlottesville loves Growers Choice
I checked out Growers Choice on a recommendation from a friend and I am so glad I did! Their website is so informative about every aspect of medical marijuana and I was thrilled to find so much information about each strain they carry. Delivery is also quick and ordering is easy—I'll definitely be using Growers Choice again!
AUTHOR
Most Popular Cannabis Seeds