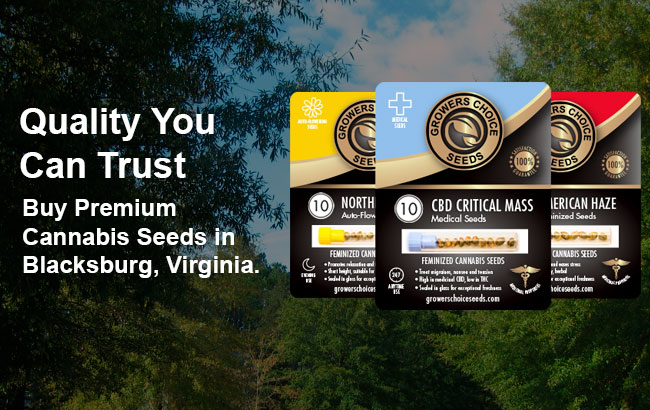 Buy cannabis seeds in Blacksburg
Blacksburg cannabis seeds can be purchased online right now at Growers Choice. Simply choose from our premium selection of over 40 high-quality cannabis seed strains, choose how many seeds you'd like to order, and wait for your order to be discreetly delivered to your door. Ordering is easy and safe, with payment options including Visa, MasterCard, and Bitcoin. We believe in the therapeutic benefits of marijuana and want to help our customers achieve a happier, healthier life with green medicine, and that includes making sure our customers get their money's worth when ordering from Growers Choice.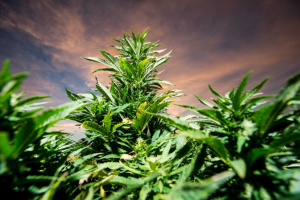 Can I legally own weed seeds in Blacksburg?
It is legal to own weed seeds in Blacksburg and all across the United States, as cannabis seeds are considered an adult novelty item. The state of Virginia also signed into law in 2015 that patients who are in possession of CBD and THC-A oil due to a recommendation from a physician for treatment of seizures have an affirmative defense for possessing these cannabis products.
Cannabis seeds for sale in Blacksburg
Growers Choice can help you get the high-quality Blacksburg cannabis seeds you've been searching for with just a few easy clicks. All of our seeds are hand-picked, inspected, and tested by our team of medical and horticultural experts to ensure quality, and every order is packaged in air-tight, medical-grade vials to ensure freshness. If you order in the United States, you can also track your shipment as it is delivered to you so that you have the peace of mind of knowing when your cannabis seeds will arrive. If you have any questions about the many benefits of medical marijuana or our specific selection of feminized cannabis seeds, then reach out to a customer service representative today!
Blacksburg customers are raving about Growers Choice
Growers Choice had everything that I was looking for—from educational resources to the exact strain I was looking for. Not only that, but ordering was super easy and my order arrived just when it was supposed to. I'll definitely be ordering from Growers Choice for many years to come!
Most Popular Cannabis Seeds