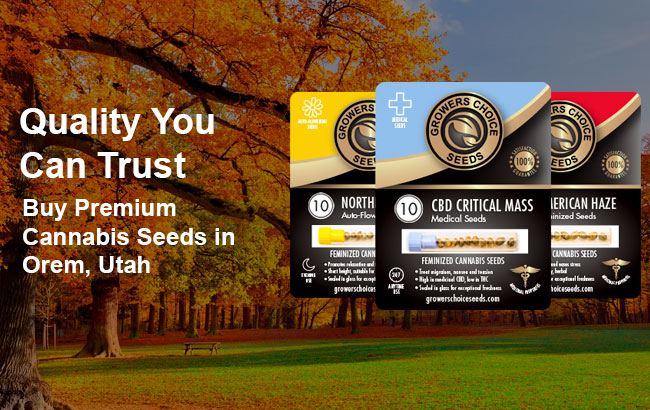 Can I use cannabis in Orem?
The use of cannabis has not been legalized in Orem, although cannabis proponents continue to do what they can to change the laws so that Orem residents can take advantage of its many clinical applications. Utah has enacted tax stamps, however, which require anyone possessing cannabis legally to purchase and affix state-issued tax stamps to their products.
Visit Orem
Residents of Orem, Utah (also known as "Family City USA" – in 2010 it was rated by Forbes as 5th best place to raise a family), love to take advantage of the city's natural resources. With Mount Timpanagos close by, there are plenty of public creen spaces like Neilsen's Grove Park, with garden, reflecting pool and greenhouse. Locals also love to head out and get active at Nickel City, a large rec center with carnival games and laser tag, or visit the Woodbury Art Museum for a quick dose of culture.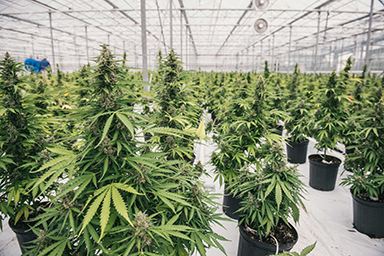 Do cannabis seeds ship to Orem?
Shop online with Growers Choice Cannabis Seeds and rest assured your purchase will be delivered directly to your door. Our online catalog features a curated selection of high-quality cannabis seeds for both personal and medical use. There is no penalty attached to purchasing and possessing cannabis seeds, as they are considered an adult novelty item.
What makes cannabis a medical alternative?
Over the years, cannabis has developed a bad reputation, but the reality is cannabis contains a number of compounds, most notably THC and CBD, that have have clinical applications.
We're loyal to our customers, and they're loyal to us!
This is my go-to shop, they've always been good to me. Seeing they accept Bitcoin was a huge bonus. I have never had issues with the product and the shipping is always fast, secure, discreet. I have never complained, personally. I haven't purchased from another vendor in a while, have no reason. They have a smaller selection but the products are high quality and they are respected.
Most Popular Cannabis Seeds