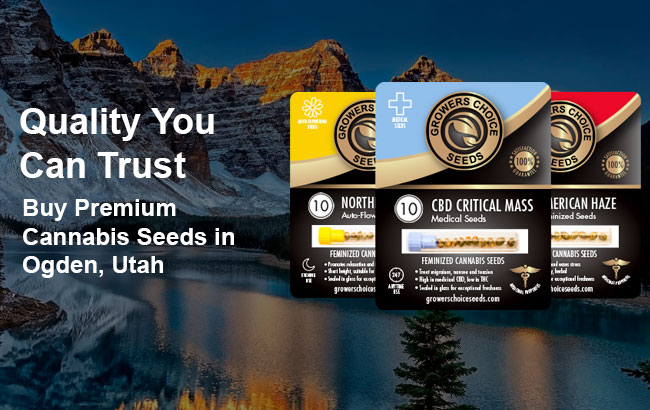 Cannabis seeds for sale in Ogden
Trying to find quality cannabis seeds in Ogden means you spend a lot of time researching—but not anymore. At Growers Choice, we are open about our process and our expectations of our seeds, so that you can easily find the information you are looking for. We know you want the highest-quality seeds you can find, and that's why we do what we do. You can see our dedication in the amount of detail we provide you with. In fact, each of our 40+ strains have all the information you need to make the right choice for your health. As well, our customer care team is always here to help where they can.
Are weed seeds legal in Ogden?
Weed seeds are legal to purchase in any state in the U.S. Considered adult novelty souvenirs, you can buy and own them as you please. As well, Utah has approved the medicinal use of cannabis for certain medical conditions. While the laws for recreational use remain very strict, many people in Utah would like to see change. There may be some hope yet! For now, you can enjoy your Ogden cannabis seeds from Growers Choice.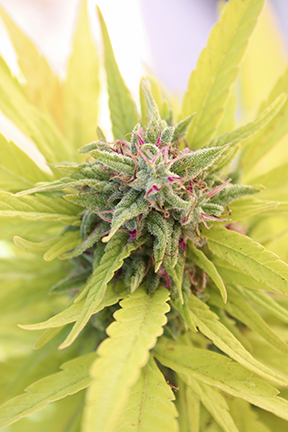 Buy cannabis seeds in Ogden
There is no reason to look anywhere except Growers Choice for your cannabis seed needs. We not only have 20 years of research under our belts, but we continue to test our seeds to ensure quality. At Growers Choice, we constantly keep you updated with the latest news and research through our blog. What are you waiting for? Find the strain you're looking for on our website!
Ogden cannabis seeds for focus
If you're having trouble focusing, you may want to consider a sativa strain to give you a boost of energy and clear your mind. Sativas tend to wake up you, and help with concentration, so you're ready to take on almost any task.
We actually have some really amazing sativa-dominant strains, meaning that they have a little bit of indica in them to keep you feeling relaxed.
Buying cannabis seeds in Ogden has never been so easy
I'm really impressed with how Growers Choice conducts their business. I usually don't buy anything online, but I decided to after reading their blog for a few months. The seeds came really quickly, and I'm extremely happy with my order.
Most Popular Cannabis Seeds