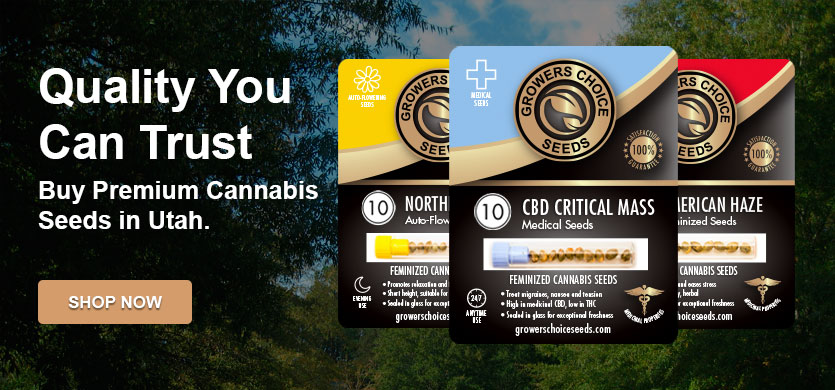 While recreational cannabis is illegal in Utah, medical marijuana is allowed to help with certain therapeutic conditions. Over the years, marijuana has been on a wild ride in the state, which has helped shape the state's current cannabis laws.
In Utah, you might find it a bit hard to find weed since it's illegal in the state for recreational use. There is no kicking back and enjoying your favorite strain in the state! But, it's not all bad news since medicinal cannabis is legal in the Beehive State. Therefore, if you have certain medical conditions, you can get your hands on some quality marijuana without breaking the law.
History of Weed in Utah
Which was one of the first states to ban marijuana? If you said Utah, you're correct! The state is often referenced as either the first or second to outright ban marijuana in all its forms. The ban was enacted in 1915 during Prohibition and was in part formed by Mormon beliefs.
The ban remained in effect throughout the 20th and 21st centuries until CBD was legalized in 2014. At that time, patients with proper physician authorization could purchase products like hemp oil to get medical benefits.
That paved the way for the state to legalize medical cannabis. However, it took multiple attempts in the 2015 and 2016 legislative sessions, where ultimately, multiple bills were defeated. However, by 2018, the Utah House legalized a "right to try" bill that would allow processors to grow cannabis plants for terminally ill patients.
Eventually, the bill morphed into the Utah Medical Cannabis Act to provide patients with certain qualifying conditions the ability to achieve medicinal benefits from marijuana. These patients must have a valid medical marijuana card to purchase medical cannabis products. Thanks to these medical marijuana laws, there's a whole system in place to ensure patients get the products they need to manage their ailments.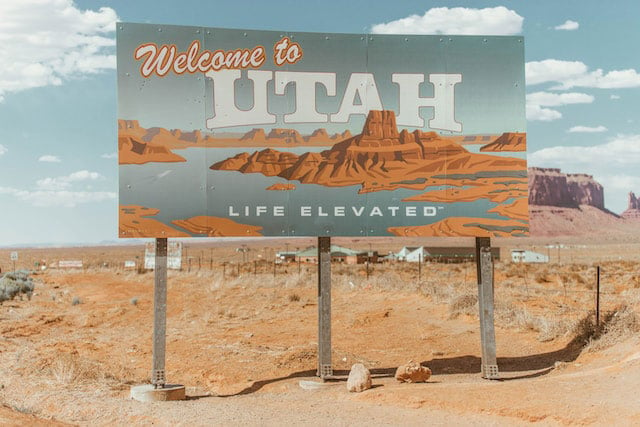 Legalization Status of Recreational Cannabis
A push to make weed legal for recreational purposes in Utah continues, but there's no proof that it'll pass anytime soon. As it stands now, law enforcement can arrest those who possess small amounts of weed. Violators can face misdemeanors, including potential jail time and fines. For example, having less than one ounce is a Class B misdemeanor that can lead to 6 months behind bars and a fine of up to $1,000.
Possessing up to one pound of marijuana can lead to a maximum one-year sentence and from one pound to 100 pounds can result in a 5-year maximum sentence. Selling any amount of marijuana is a 2nd-degree felony, where violators can face a maximum of 5 years in prison.
The bottom line is Utah residents should know that medicinal marijuana is legal to serve a specific purpose while recreational marijuana is not. Those who are unsure should seek appropriate legal advice.
Variety of Marijuana Strains
Although you can't enjoy the benefits of marijuana recreationally in Utah, it's still okay to understand the variety of cannabis strains available. To differentiate between strains, it's important to know whether they are sativa or indica.
Sativa strains are known to be energizing and help to reduce stress and anxiety. Users commonly refer to them as producing a "mind high" that starts in the head and works its way through the body. Sativa strains usually have higher amounts of THC and lower amounts of CBD.
Indica strains are known to be extremely relaxing, perfect for those who want to unwind after a long, hard day. These strains are also known to be an ideal choice to help smokers fall asleep and increase their appetite. Indica strains have high amounts of CBD and close to equal amounts of THC.
Hybrid strains are a combination of indica and sativa to give smokers the best that each strain has to offer, including a unique blend of effects. Depending on which product you purchase, you can choose sativa-dominant strains, indica-dominant strains, or a well-balanced mix between the two.
Availability of Weed Seeds
Although weed is illegal in Utah, you can still purchase marijuana seeds from online seed banks. From these places, you will find a variety of cannabis seeds to meet your heart's desires! Before you purchase, you should know the difference between the various weed seeds.
Feminized seeds have been engineered to provide growers with only female plants. These plants are known to provide higher quality weed with a consistent genetic makeup. Additionally, since no male plants grow, you don't have to worry about the males and females breeding. Feminized marijuana seeds are also renowned for producing larger yields with higher THC levels.
Autoflowering seeds are perfect for novice growers since they automatically flower without having to change their light cycles. Autoflowering strains also flower quickly, so the time from germination to harvest is much shorter. Plus, these marijuana seeds have a better germination rate than other types of weed seeds. These are also a good choice for beginner growers since they don't need as much manipulation.
Regular seeds give you a 50/50 chance of producing male or female plants, so they're great for growers who want to breed. Growers can also use these regular marijuana seeds to breed various strains to get unique flavors and effects. These weed seeds are the key to achieving new and creative cannabis seed strains.
Prices for Weed Seed
When you're looking for seeds for sale, one of the first things you can't help but notice is their prices. Since they vary from place to place, you have to take into account the reputation of the seed bank. More reputable seed banks tend to have higher costs since they are more well-known and customers expect a lot from them. If you see cheap seeds that are too good to be true, then you might want to avoid them because they could produce low-quality weed.
Price also depends on quality. High-quality cannabis seeds will inevitably cost more than lower-quality marijuana seeds. High-quality seeds are known to produce better marijuana with higher potency. Additionally, more unique strains will cost more. These are rarer strains that you can't find everywhere that offer unique characteristics. You should also keep in mind that auto-flowering seeds and feminized seeds tend to cost more than regular cannabis seeds since they're more convenient and require less effort to grow.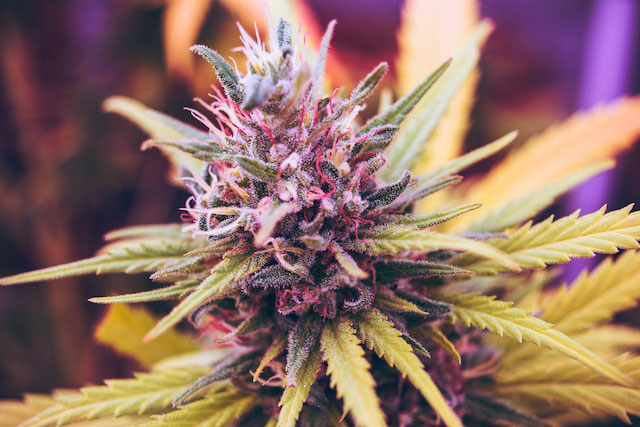 Quality of Weed Seeds
When you're purchasing weed seeds, it should go without saying that you want only the highest quality. But how do you know that you're purchasing quality products? You'll see the difference by checking to see if the seed bank you choose rigorously tests its seeds before selling them. This ensures that these seeds are going to germinate and provide you with only world-class bud!
Thorough testing also ensures your weed seeds will be consistent in quality, so you'll know what to expect each time you plant. Quality seeds also come from quality breeders, especially leading European ones, who are known to provide elite marijuana.
Growing Marijuana Plants at Home vs. Purchasing from Dispensary
Whatever you do, don't grow marijuana plants at home in Salt Lake City or any other city or town in Utah. Even growing a single plant can get you in a world of legal trouble. Those are the types of problems you don't want to have.!
Instead, you must have a medical marijuana card to purchase high-quality cannabis from a legal medical dispensary. Although it would be more convenient to grow at home, a dispensary has advantages, including a wider array of strains and products in different forms. They are able to offer things a single grower wouldn't be able to produce. At the end of the day, you should want to err on the side of caution and stray away from home planting in Salt Lake City.
Factors to Consider When Choosing a Strain for Cultivation
Before we talk about choosing a strain, just know that cannabis seed cultivation is illegal in Utah and law enforcement can charge you with possession. With that out of the way, you should consider stains that are suitable for Utah's unique climate. They should be able to withstand the environment to thrive and flower.
Choosing a strain based on your growing experience is also important because you don't want to choose something that's too difficult. You should also consider strains that produce the right yield. While some growers want just a bit, others want a monstrous haul!
You should opt for the appropriate strain to give you the effects that you desire. For example, a hybrid like White Widow is a top worldwide strain that provides a big burst of euphoria and energy. The unique strain also allows the creative juices to flow as you become more talkative and sociable. Just do a little research to see which strain is right for you!
The Weed You Desire at Growers Choice
Regardless of what type of weed seeds you want and which strain you desire, Growers Choice Seeds has you covered. We offer a wide away of premium seeds, perfect for growers of all skill levels to achieve the world-class weed you deserve! Shop our full collection of autoflowering seeds, feminized seeds, and high-CBD seeds today!
We Come Highly Recommended By Utah Growers
All products were packaged smartly. I even made a mistake in my address and the customer service was able to help me sort that out. On my second order from Growers Choice and I'm more than satisfied. I recommend them.
Find the highest quality Utah cannabis seeds right here.
Most Popular Cannabis Seeds