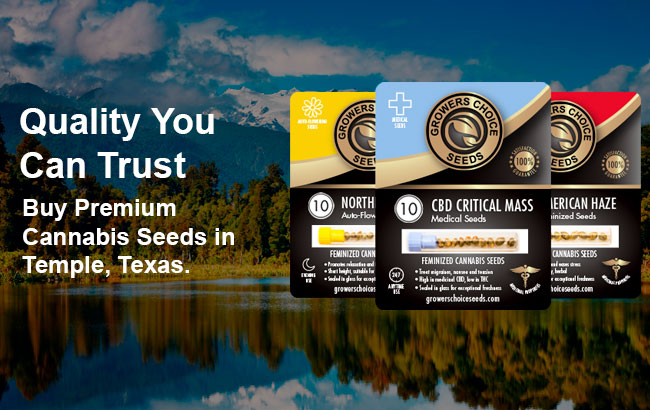 Where do I buy cannabis seeds in Temple, Texas?
The use of medical cannabis in Temple, and in Texas, has been legal since 2015 when the state passed their Compassionate Use Act which focused on a small number of children who suffer from severe and debilitating epileptic conditions. Though a motion was put forth in early 2017 that would expand the list of qualifying conditions, it didn't make it to debate. Cannabis advocates continue to work to change the opinion of medical cannabis statewide, and will be re-presenting the bill during the 2019 legislative session.
Buy cannabis seeds in Temple
Your taste buds are tingling and you're ready to try your first cannabis smoothie, but where do you get the buds to put in it? There's no better source than your own therapeutic garden, started with high quality Temple cannabis seeds bought online from Growers Choice Cannabis Seeds.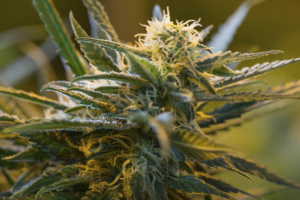 Tempe Cannabis seeds for sale
With over 40 years combined experience in cannabis growing, we have honed our skills and carefully curated a selection of high quality, popular cannabis strains like Blueberry or Cinderella 99, ideal for home growers starting a medical cannabis garden. Every purchase shipped from our facility in Canada is sealed in a medical-grade glass vial (unless stealth packaging is requested), and comes backed by our 90% germination guarantee. If your seeds don't germinate, we'll gladly replace them.
How do I eat raw cannabis?
CBDa is absorbed by the body in far great quantities than CBD when it is consumed raw, and the best way to do this, according to Dr. Courtney, is to juice it, or add a few fan leaves to your next salad. You can even blend cannabis into a smoothie, but raw cannabis is an acquired taste (read: it can be icky, and take a lot to get used to), so make sure you add a lot of other delicious super foods to your blender, as well.
It's important to note, if you're looking for the tell-tale psychoactive high you get from smoking a joint (or noshing on a cannabis edible), you're not going to get that from juicing – THCa is considered not psychoactive until it has been decarbed.
Customers in Temple rave about our cannabis seeds
Growers Choice is a top notch company. They have everything I'm looking for, and were open to offering advice and suggestions when I need it. I'm happy to pay the price for the quality of seeds you get, I've had great success with germination and I've ended up with some really nice bud. I usually just buy fem seeds and everyone has been fem. Two thumbs up! I'd give more if I had them!
Most Popular Cannabis Seeds