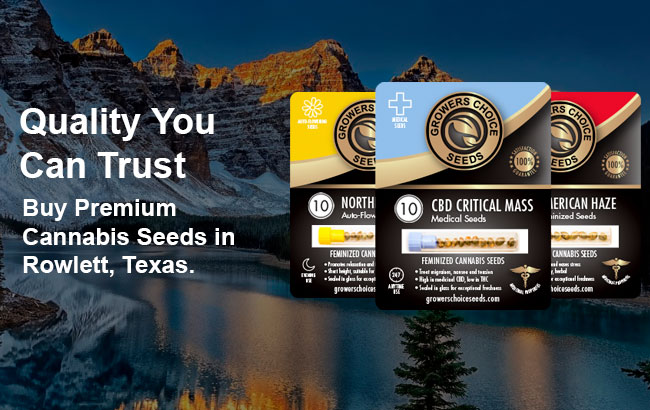 Cannabis seeds for sale in Rowlett, Texas
Hundreds of thousands of Americans are taking their health into their hands and cultivating therapeutic gardens in the comfort of their own homes. If you're ready to join them, look for your Rowlett cannabis seeds when you shop online with Growers Choice Cannabis Seeds.
Is weed legal in Rowlett, Texas?
In Rowlett, as with other Texas cities, the use of weed has been made legal for a small number of children suffering from severe, debilitating epileptic conditions thanks to the Compassionate Use Act passed in 2015.
Buy cannabis seeds in Rowlett, Texas
We carry a wide selection of popular indica and sativa cannabis strains, like CBD Blueberry and Northern Lights, ideal for recreational and medical use. We carefully hand-pick and inspect each seed for quality and freshness before sealing them in glass vials, unless stealth mailing is requested, to be shipped from our facility in Canada do your US address. We believe so strongly in the integrity of our product, we proudly back every purchase with our 90% germination guarantee – if your seeds don't germinate we'll gladly replace them free of charge.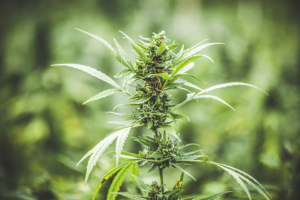 Can I use cannabis to help with eczema?
Skin conditions like eczema, or atopic dermatitis, usually develop red, itchy rashes at any age, though it's most common in children. Researchers haven't discovered the cause behind eczema, though they believe it is likely due to a combination of genetic and environmental factors. Even stress, heat and humidity changes, your diet, air pollution, the detergent you use can exacerbate the symptom. Unfortunately, eczema is a long-lasting condition with no cure, but outbreaks can be lessened with the use of topical creams and ointments. Moreover, research has shown that because cannabinoids found in cannabis have imunosuppressive properties, it can be effective in alleviating the discomfort caused by inflammatory skin diseases. Purchase high quality Rowlett cannabis seeds from Growers Choice Cannabis Seeds online.
There is scientific evidence to back the efficacy of cannabis in treating skin conditions like eczema. In fact, one trial found a group of nearly 2500 patients with atopic eczema experienced a significant reduction in skin redness, scaling, itching, chafing and thickening following topical cannabinoid cream treatments.
What are cannabis topicals?
Topicals are lotions, creams or oils that are infused with cannabidoids like THC or CBD. The cannabinoids are absrobed through the skin to provide localized relief from pain, soreness, and inflammation. THC applied to the skin won't pass through the blood barrier, meaning you can't get high from topicals, and this is one of the reasons many patients looking for the therapeutic benefits of cannabis without the psychoactive side effects will opt for topicals over other delivery methods.
What are customers in San Angelo saying about Growers Choice?
So happy with my Growers Choice seeds. I was intrigued when I saw my friend's set up, she got her seeds from Growers Choice and helped me figure out what to buy. Right now I've got Northern Lights on the go, strong and healthy, and I'm germing Tangerine Dream. I definitely recommend GC to anyone and everyone who'll listen!
Most Popular Cannabis Seeds