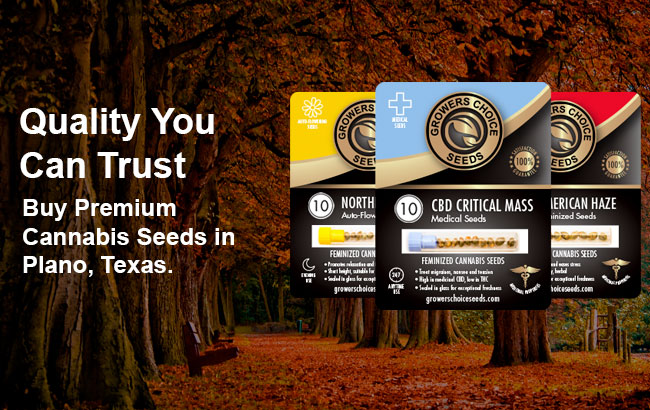 In Plano, Texas, recreational marijuana isn't allowed, but there have been recent changes in opinion toward the plant. Many are hoping that the law will keep up with the culture shift. Meanwhile, thanks to tireless advocacy, medical marijuana is now legal in Texas as well as weed seeds.
Part of the DFW metroplex, Plano, Texas is a bustling city with a booming population. Driven in part by its economy, beautiful homes, and overall quality of living, people from across the country and even the world have flocked to this northern Texas city. But weed enthusiasts might want to take a pause before moving there or visiting because Plano isn't known to be all that marijuana-friendly.
In fact, just like the rest of Texas, recreational weed is against the law, and violators can face some serious legal consequences. Although it took a long time, medical marijuana is now allowed in the Lone Star State. To safeguard the relatively new industry, patients must follow the medical marijuana program, ensuring their protection and safety. Despite the illegality of marijuana in Plano, residents can legally buy marijuana seeds since they are considered novelty items. There's one caveat — you can't germinate them. With so much to unpack, it's time to start with the history of cannabis in Plano and the current laws.
History of Cannabis in Plano
Texas hasn't always been the friendliest when it comes to marijuana, and it all started in the late 1800s when it was often referred to as "loco weed." As a result, El Paso became the first city in the U.S. to ban marijuana for its residents. Despite hostility toward the green stuff, marijuana possession was still legal in the state in 1919.
However, by 1931, possession of marijuana was illegal across the state. Texas took weed so seriously that it was still considered a narcotic in 1973 and had the harshest, meanest penalties across the country. At the time, possessing any amount of weed was a felony and was punishable by anywhere from two years up to life in prison.
Eventually, both residents and lawmakers realized that reform was needed. In 1973, the changes started when lawmakers declared the punishments were too severe. Thus, a law was passed to greatly reduce the penalties, and possession of two ounces or less was reclassified as a Class B misdemeanor. The penalty would result in no more than 180 days in jail and a maximum $1,000 fine.
By 2007, the then-governor passed a bill, allowing police officers to cite and release people caught with marijuana instead of immediately arresting them. Some cities and counties said they wouldn't abide by the new bill, but places like Plano, Dallas, and San Antonio continued to decriminalize small amounts of weed.
In 2015, a conservative lawmaker authored a bill that would have made recreational marijuana legal, but it faced a ton of opposition and never made it out of the House. An attempt in 2019 to take possession from a Class B misdemeanor to a Class C also failed. In 2021, the Plano police department announced its officers wouldn't arrest people in possession of less than two ounces of weed. They would instead issue a ticket for possession of drug paraphernalia.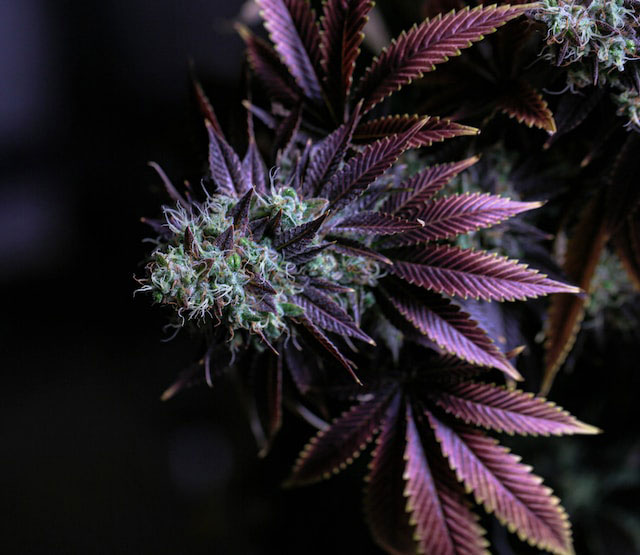 Cannabis Laws in Plano
Even though Plano and other Texas cities have lightened up on jail time for marijuana possession, there are still some strict rules in place. A person caught with between four ounces and five pounds of marijuana can face anywhere from 180 days in prison to up to two years in prison and a maximum fine of $10,000. Things just go up from there, and five to 50 pounds can result in a prison sentence of 2-10 years. Cannabis cultivation and trafficking are also a big no-no and can lead to some hard time behind bars and hefty fines.
Types of Seeds
In Plano, since there is such a wide range of seeds for sale, it's always a great idea to know what you're getting before you make your purchase. That's why you should do your research to find the best weed seeds for your skill level, growing environment, and more. The most popular choices for high-quality cannabis seeds include regular, feminized, and autoflower.
Regular Seeds
While some growers like to enjoy a strain as-is, others like to mix and experiment with different strains to come up with their perfect one. If that sounds like you, then regular seeds are the way to go. These seeds have a 50/50 chance of producing both male and female plants, so you can cross them to create novel strains. Additionally, these plants are revered for their strength and durability to better withstand changes in the weather and are resistant to mold, pests, diseases, and more.
Feminized Marijuana Seeds
Are you interested in only growing female plants? If that's the case, you should opt for feminized marijuana seeds. These are the seeds that produce exclusively female plants since male chromosomes are taken out of the equation. As a result, there's no chance of cross-pollination or hermaphroditic plants. Instead, these seeds produce healthy female plants full of smokable flower that are highly potent and flavorful thanks to a rich terpene profile and high levels of THC.
Autoflower Cannabis Seeds
There might be a time when you're in the mood for cannabis strains that are straightforward and easy to grow. If that sounds like you, then autoflower cannabis seeds are always a great choice since they automatically flower. As an added benefit, you don't have to change their light cycle to get them to transition from a state of vegetation to one of flowering. Many growers also love the fact that these plants are shorter in stature, so they don't take up much space.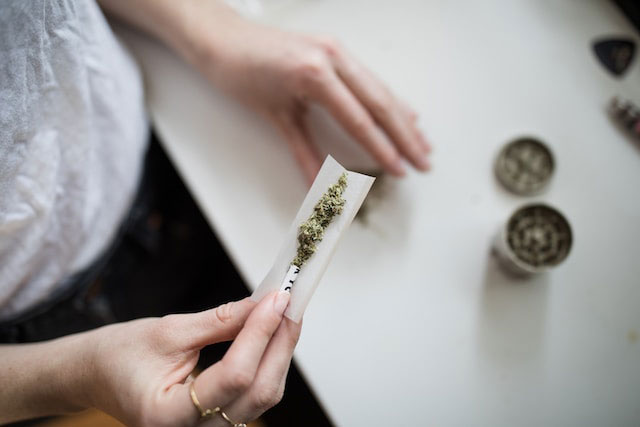 Sativa vs. Indica Strains
Marijuana enthusiasts choose their favorite strains based on the type of effects they are seeking. The main categories are sativa and indica. Sativa strains are synonymous with their uplifting and energizing properties. Many users also notice how they are better able to focus and stay on task. Additionally, they might even feel enhanced creativity and more social.
On the other hand, indica is the choice for smokers who are ready to chill. This is the ultimate mellow-out type of marijuana since it's affectionately nicknamed "in da couch." Many smokers like to enjoy indica at nighttime or whenever they're ready to unwind because it might be hard to get back up!
In some cases, cannabis lovers want a blend of both indica and sativa, which is where hybrid strains come into the picture. With these strains, you can go heavier with indica in the form of an indica-dominant hybrid or the reverse and get more sativa properties with a sativa-dominant. There also might be instances where you want an equal blend of the two, so you can look for a well-balanced hybrid that provides the perfect mix.
Finding a Reputable Seed Bank
By now, you probably have a good idea of the type of seeds that you are looking for, but if you're in Plano, there's not a nearby place to purchase them. Fret not because all you have to do is turn to the internet! Yes, you heard us right because there are tons of wonderful seed banks to choose from. However, before you purchase from the first online vendor you come across, you should know they are not all created equal. That's why you have to do some research to find a reputable one. Luckily, we have your answer right here — Growers Choice!
This is the name that all real marijuana enthusiasts know about because we are a top-rated seed provider for a reason. We ensure that customer satisfaction is a priority because we go above and beyond by offering an extensive inventory of seeds. Need a strain you can't find anywhere else? All you have to do is browse our website and you're sure to find it. Not only that, but you will find your favorite strains at unbeatable prices, along with exceptional customer service. Nobody beats Growers Choice!
Three Popular Strains in Plano
Happy customers in Plano
I don't think I've ever been more impressed with any other cannabis seed company. I bought 10 seeds of the auto-flowering plants, and they were so amazing. It was just incredible how simple the process was. I'm definitely going to expand soon.
 Our Most Popular Cannabis Strains