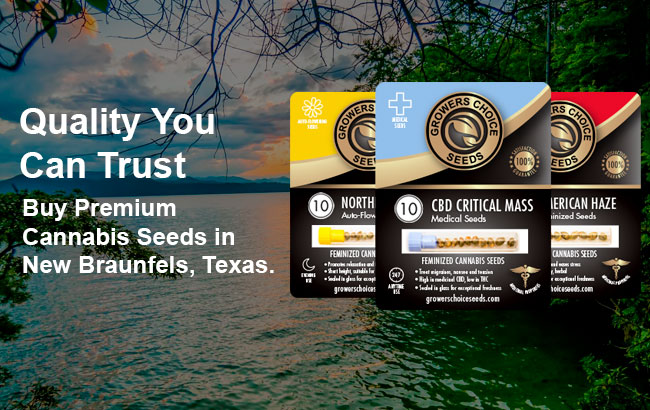 Is it safe to use medical cannabis in New Braunfels, Texas?
In 2015, the Texas state government agreed to pass their Compassionate Use Act, which allowed only a small number of children to use cannabis strains high in CBD and low in THC to treat severe, debilitating forms of cannabis. Although local advocates put forth House Bill 2107 in early 2017, it didn't make it to debate, and will be brought forward again in the 2019 legislative session.
Buy cannabis seeds in New Braunfels
When used properly and in moderation, cannabis can be a safe and effective treatment for symptoms of depression. To start your own therapeutic garden at home, consider shopping online for your New Braunfels cannabis seeds with Growers Choice Cannabis Seeds. We carry a selection of high-quality indica and sativa strains, ideal for personal and medical use.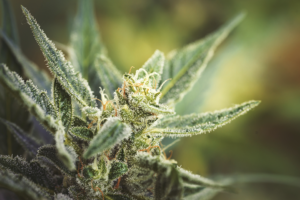 Can cannabis help people suffering from depression?
It's probably fair to say that at some point or other, most people have suffered from a form of depression. Depression is a complex mood disorder that can leave sufferers unable to function in their everyday lives, and unable to experience joy or pleasure from normal activities. There are several forms of depression, which range from major (constant inability to enjoy life for six months or more) and bipolar (characterized by rapid mood changes) to seasonal affective disorder (SAD), which is triggered by changes in season, usually when there is less sun. Though there is still little scientific research to support the use of cannabis to treat depression, it has actually been used throughout history. Evidence to the fact has been found back from as far as 1621, when English clergyman Robert Burton recommended cannabis us in his book The Anatomy of Melancholy. Find popular New Braunfels cannabis seed strains for sale online at Growers Choice Cannabis Seeds.
Simply put, cannabis is a faster-working alternative to antidepressants. The cannabinoids within work on the endocannabinoid system, speeding up the growth and development of nervous tissue with little side effects (depending on the strain you choose). It's a natural remedy that people have turned to for centuries to ease pain, relax, and combat insomnia.
Which weed strains are best suited to treating depression?
Not all weed strains are created equal, and to treat depression you'll want to look for one with characteristics that focus on the symptoms you are dealing with.
Strains that are high in limonene, a terpene found in the trichomes (resin gland) of the plant, are usually great for lifting the mood. Jack Herer is a sativa people turn to when they want to inspire happiness and creativity, but also can boost focus. A nearly balanced hybrid, OG Kush has been useful in treating migraines, stress and symptoms related to depression.
Getting virtual high fives from our customers in New Braunfels
I've been buying seeds from Growers Choice for a few months now and I'll continue to do so. Their prices are fair and they ship everything pretty much same day. The seeds are good quality, and the delivery speed is always excellent. I really like this company, I'm happy to support them.
Most Popular Cannabis Seeds