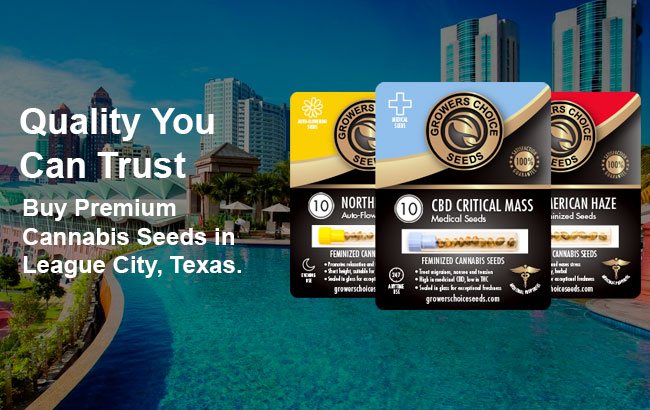 Get cannabis seeds in League City, Texas?
Growers Choice is the perfect place to pick up the best League City cannabis seeds for collection and preservation of the species!
Texas passed their Compassionate Use Act in 2015, the use of medical cannabis in the state and in cities like League City is relegated to a small number of children who are suffering from severe forms of seizure disorders. Though a bill was introduced to the Texas House of Representatives in early 2017 that would expand eligibility to a wider group of patients, it will have to wait until 2019 to be debated. Until then, cannabis proponents here continue to advocate on behalf of residents who could really benefit from the medical properties of this all-natural plant.
Cannabis seeds for sale in League City, Texas
Hundreds of Americans have taken their health into their hands and are cultivating their own in-home therapeutic gardens. Are you ready? Find your League City cannabis seeds online at Growers Choice Cannabis Seeds. We carry a selection of world-class pot strains, best suited to medical and recreational purposes.
Buy cannabis seeds in League City
Every League City cannabis seed is hand-selected and inspected for freshness, packed in medical-grade glass vials and shipped straight to you. Get all the strains you need with our superior selection of feminized, auto-flowering, and high-CBD medical varieties.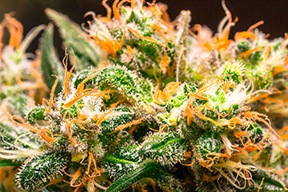 What's the point of buying feminized pot seeds?
If you've ever planted a handful of seeds and only ended up with 50% flowering, you'll understand the benefit of buying seeds that have been labelled as feminized. Male plants don't develop those coveted buds sticky with resin, and you're not going to get your money's worth for a crop if only 3 of 5 seeds flower. Feminized seeds guarantee that every plant will produce resin-covered buds for medical use. Fem seeds, like those League City cannabis seeds found for sale on the Growers Choice Cannabis Seeds website, are especially useful for newbie and indoor growers who need to maximize their harvest.
Do fem seeds have CBD in them?
Yep! Feminized seeds only refer to the sex of the seeds, not the levels of CBD that might be present in the strain. Our CBD Moby Dick and CBD Critical Mass are two of our more popular high-CBD strains, that are easy to grow and lend themselves well to indoor gardening set ups.
We come highly recommended by our customers in League City
What can I say about Growers Choice Cannabis Seeds? This is one of the best seed shops going, and I've shopped around a lot. It's pretty easy to be wary shopping for beans online. Can you trust them? There's a lot of horror stories floating around. But I've had nothing but good experiences shopping with GC. I buy fem seeds and they're always as advertised. The prices are right, the shipping is reliable. If you're reading this, even if you aren't, stick with Growers Choice. You won't be disappointed.
Most Popular Cannabis Seeds