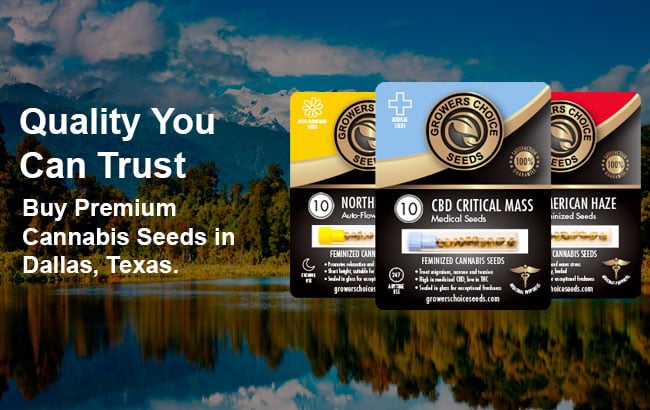 Although many Dallasites have a love affair with marijuana, state lawmakers don't feel the same. Cannabis products have traditionally been illegal in the state, with some exceptions. Despite the current legal status, residents can still purchase premium weed seeds.
Dallas, The Big D, is known for doing things bigger and better in the Lone Star State. One thing the city isn't known for is lax marijuana laws. Unfortunately, that sticky icky that so many smokers love isn't allowed, but all is not lost since certain cannabis products are allowed. It just takes a little understanding to stay on the right side of the law. Once you understand all that, you'll see how Dallas residents can still get their hands on some high-quality weed seeds.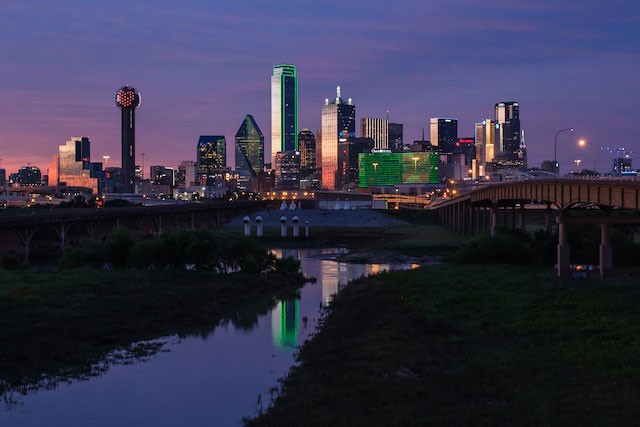 Legality of Possessing or Growing Weed Plants in Texas
As anybody knows about Texas, the state has a tough approach to crime, and that extends to marijuana. At one point, the state had some of the toughest cannabis laws in the country, and El Paso had the distinct honor of being the first U.S. city to ban weed. At one point, people caught with even small amounts of weed could face life in prison! The state realized that this was ridiculous, so the tide began to turn in 1973.
By this time, the state decided to loosen its stringent laws. Weed possession was knocked down from a 1st-degree felony to a class B misdemeanor for up to two ounces of marijuana. This meant that violators could face a maximum of 180 days of jail time and a $1,000 fine. As laws continued to ease over the years, many violators faced fewer days in jail, and in some cases, they could avoid arrest altogether.
In 2015, there was a push to legalize recreational marijuana before it was eventually shut down. That year did see some progress when Governor Greg Abbott signed a bill, allowing people suffering from seizures to access low-THC CBD oil. In 2019, the Texas House voted to reclassify marijuana possession as a Class C misdemeanor, which would further lessen jail time and fines. Ultimately, the bill died.
Due to the federal legalization of hemp in 2018, in 2019, the hemp industry got some love when the governor signed a law to enable industrial hemp cultivation. The only stipulation was that products should contain less than 0.3% THC. Additionally, medical marijuana patients could purchase certain CBD products derived from hemp without a physician's authorization.
Due to this legal change, many marijuana drug offenses were dropped. As a result, prosecutors in places like Dallas, Fort Worth, San Antonio, Deer Park, Haltom City, and more dropped criminal penalties on numerous marijuana cases in their respective counties. While Texas marijuana laws have lightened up, there's still a long way to go for weed enthusiasts in Dallas!
Benefits of Purchasing Cannabis Seeds in Dallas
Purchasing marijuana seeds in Dallas is a dream since you can conveniently purchase them online. There are numerous seed banks with plenty of seeds for sale to ensure you get the best strain to meet your needs. With such a wide range of strains, you can find the ideal one to provide the effects you want, whether you want to feel chill and mellow or uplifted and creative.
In addition, the marijuana seeds you can order from seed banks are high quality, meaning they are fresh and always ready to go. These quality seeds often have germination guarantees, so you can count on them to flower into healthy plants. You can enjoy the convenience and trusted reputation of these online seed banks.
Seed Bank Options in Dallas
Whether you're in Central Dallas or East Dallas, you won't have any problem finding a whole bevy of online seed banks. All you have to do is do a quick Google search to find the best choice. You can check out customer reviews and even ask trusted smokers for their recommendations. These online seed banks should have an experienced customer care team available to help you throughout the process from beginning to end.
Types of Seeds Available
Once you choose your favorite seed bank, you'll be able to find some of the top marijuana seeds around. The top choices include feminized seeds, autoflower seeds, and regular seeds. Once you make your choice, be ready for a mind-blowing strain to grow!
One of the biggest draws of feminized cannabis seeds is the fact that you will get only female plants and no male plants. There's no risk of cross-pollination, meaning you don't have to spend your precious time getting rid of unwanted male plants. Additionally, growers enjoy feminized marijuana seeds since they produce large yields of high-quality weed. As you enjoy your feminized seed strain, you'll see why it's a superior choice for many reasons.
Another premium option is autoflower seeds since they have a shorter flowering time than other types. That means you can expect your plants to flower automatically. What's even better is that these seeds will grow regardless of the lighting cycle. You won't have to adjust the lighting source if you grow indoors. On the flip side, you can let your plants be as they grow outside since they will not need to be moved or rotated. One more added bonus is these auto-flowering seeds tend to be feminized, so you won't have to deal with male plants.
If you have nothing against male plants and actually embrace them, then you should go for regular seeds. With these, you have a 50/50 chance of growing either male or female plants. The benefit of this is you can breed your plants to create awesome new strains. Just think about the hybrids you can grow with these seeds! Since these weed seeds are a bit harder to grow than feminized or autoflowering, more experienced growers might enjoy the challenge.
Some customers might also consider medical marijuana seeds to grow strains to manage various ailments and symptoms. Patients tend to use these strains for chronic pain and other medical issues.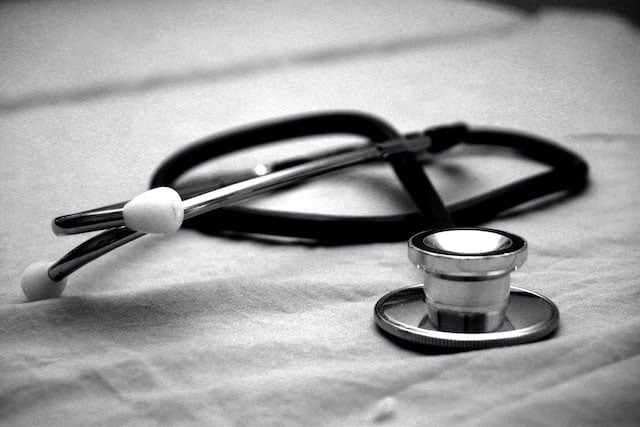 Selection of Seeds in Dallas
Not only can you choose between feminized, autoflowering, regular, and medical marijuana seeds, but you can also break them down by whether they're indica, sativa, hybrid, or CBD. Once again, it all depends on your preference and what you hope to achieve with your strain.
Sativa seeds produce strains that are higher in THC levels but lower in CBD. As a result, the mental effects are more potent compared to the physical effects. Many cannabis users turn to sativa strains for their ability to uplift and make them more energetic and creative. These strains are best used in the daytime.
Indica seeds are the opposite with lower THC levels and higher CBD levels to provide more powerful physical effects and less potent mental effects. A classic indica strain is known to relax, unwind, and provide the classic couch-lock sensation where you won't want to move!
Hybrid seeds are a blend of sativa and indica and can be sativa-dominant, indica-dominant, or a well-balanced blend between the two. Regardless of which you choose, you'll get potent effects from both types to ensure you get the best that each has to offer.
In some cases, smokers might want to focus on marijuana strains with high CBD levels. These offer its users more clear-headed effects for a nice, clean high. CBD strains are perfect for those who don't want to deal with the psychoactive effects of THC for something milder and mellower.
Humidity Levels and Germination Rates
Since Dallas is known for its high humidity levels, it's the perfect location for cannabis plants that thrive in a humid subtropical climate. You need to keep in mind that North Texas can get extremely hot in the summer and frosty in the winter, so you need to look for strains that thrive in these conditions when planting outside.
Sativa strains have a better chance of germinating and thriving in Dallas' unrelenting heat. They are best able to adapt to high temperatures. Even though that's the case, you should still keep a close eye on your plants to ensure they don't get overheated. In some cases, it might be best to consider indoor growing to protect your plants.
Keep in mind that the Dallas area experiences drought conditions, just like the rest of the state. That's why many growers look to drought-tolerant seed strains, which can handle low amounts of water. These plants will have a higher survival rate compared to others. At the end of the day, it's all about growing the best marijuana possible!
Ready to Shop?
Now that you know all there is to know about cannabis seeds in Dallas, aren't you ready to shop? That's right, you are! Conveniently, you can purchase a wide array of cannabis seeds from Growers Choice Seeds. Not only do we have a diverse selection of some of your favorite strains, but we offer fast, discreet shipping, excellent customer service, and awesome prices. The choice is yours–Growers Choice!
We're happy when you're happy
This is a very good shop. I have ordered 3-4 times, they always deliver within 5 days of my order, even across the border. I have never received bad seeds, only good ones that germinate and healthy plants. I recommend Growers Choice.
 Our Most Popular Cannabis Strains