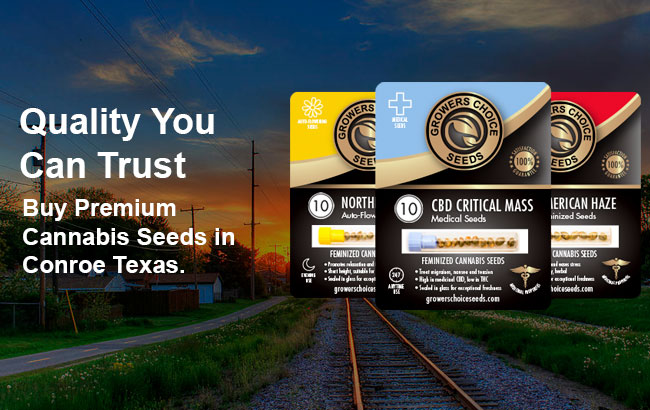 Buy cannabis seeds in Conroe
In the meantime, women who are suffering from symptoms of menopause can still experiment with the healing properties of medical cannabis by starting their own therapeutic gardens in the comfort of their own home. For the high quality Conroe cannabis seeds you need to get your garden off on the right foot, peruse the curated selection of strains available online at Growers Choice Cannabis Seeds.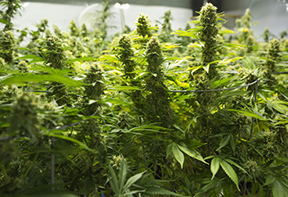 Cannabis seeds for sale in Conroe
We've stocked our digital shelves with the finest selection of cannabis seeds from across the world. Cultivated and cared for by our team of expert gardeners, we hand-pick and inspect each seed for quality and freshness before sealing them in glass vials and shipping them from our facility in Canada to your address in the US. Customers worried about seeds making it through customs can rest easy when they opt for our discreet packaging. Additionally, every purchase is backed by our 90% germination guarantee. If your Conroe cannabis seeds don't germinate, we'll gladly replace them!
Are there specific pot strains that are better for menopause than others?
For decades, people have understood the potent healing properties of cannabis, particularly strains higher in CBD, though the government and medical community are still striving to catch up. Cannabis is an all natural analgesic, antiemetic, anticonvulsant, and antioxidant plant. Can your traditional superfoods claim that?
Depending on the symptoms you're looking to find relief from, there are a number of different cannabis strains you might want to try. Super Silver Haze is a sativa with the kind of long-lasting, uplifting effects that can help symptoms like depression and mood swings. OG Kush is another great strain, excellent at providing a powerful dose of pain relief, and a body-numbing high that can help ease you into a decent sleep.
We're happy when our customers are happy
I have tried many seed shops and Growers Choice are easily the all around best. They ship anywhere in the world, and they guarantee your order arrive at no additional cost. I like that! Sometimes they have deals, I like to visit the site regularly to see what's new and sometimes I'll just buy it to try it… why not? All their strains are good, and I've only ever had 100% germination.
Most Popular Cannabis Seeds