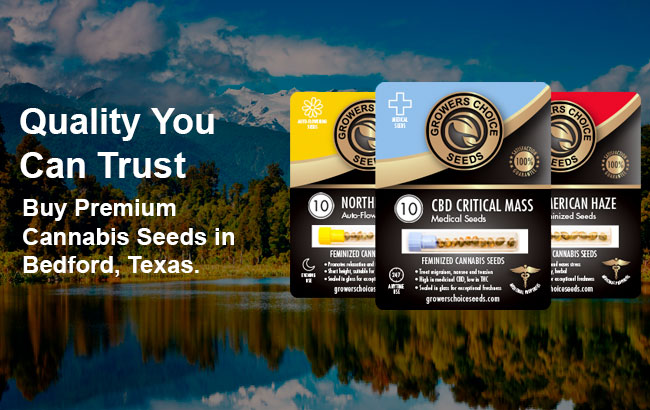 Cannabis seeds for sale in Bedford
Whether you're a newbie, a vet, a business owner or not, we've have your Bedford cannabis seeds waiting for you to order! By ordering online, you get the convenience of your seeds being delivered to you with no hassle. As well, we have over 40 different strains for you to choose from—so, you will always find what you're looking for. We even have wholesale options for those who want to order more than a few seeds.
Are cannabis seeds legal to buy in Bedford?
Not only are cannabis seeds legal to buy in Bedford, but they're legal to purchase all across North America! That's right! Cannabis seeds are considered adult novelty souvenirs, so they are completely legal to own.
That being said, Texans are still waiting for cannabis laws to change. Even medicinal cannabis is limited to CBD oil for the treatment of epilepsy. Although new bills keep being proposed, they haven't actually been passed yet. That doesn't mean Texans should give up hope, because the more positive research that comes out, the further the bills go! Who knows, Texas might being joining several other states in legalizing cannabis.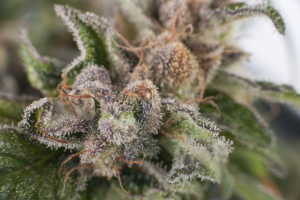 Buy cannabis seeds in Bedford
You can easily purchase premium cannabis seeds online. At Growers Choice, we pride ourselves in only offering the highest quality cannabis seeds in North America. With over 20 years of industry research experience, we test each of our seeds, so you only get the best. Whether you're ordering wholesale or not, we ensure that each order holds up to our germination guarantee.
Bedford cannabis seeds for arthritis
Not everyone suffering from arthritis is elderly. Even those who are over the age of 65 aren't always ready to give into the disease. Current treatments for arthritis include pharmaceuticals and physiotherapy, but the debilitating pain isn't always reduced. Cannabis has known anti-inflammatory properties, and can often significantly reduce chronic pain. Researchers have found that there are high levels of CB2 receptors in arthritic joint tissue. Cannabinoids were found to bind to these receptors, and significantly reduced inflammation and pain in many participants.
What strains are best for arthritis then? We're glad you asked! Check out these strains:
What are weed seeds?
Weed seeds are just like any other seed; they grow into a plant called cannabis. Cannabis seeds come in different strains, each variety with its own benefits and growing requirements. If you're looking to buy Bedford cannabis seeds, order them online from Growers Choice. You can find detailed descriptions of each strain, so you will know exactly what you're getting!
Another amazing order
I order about once a month for my store, and Growers Choice always makes it easy. I don't have to second guess anything, and my customers are always happy. I have people who come in only for these seeds!
Most Popular Cannabis Seeds