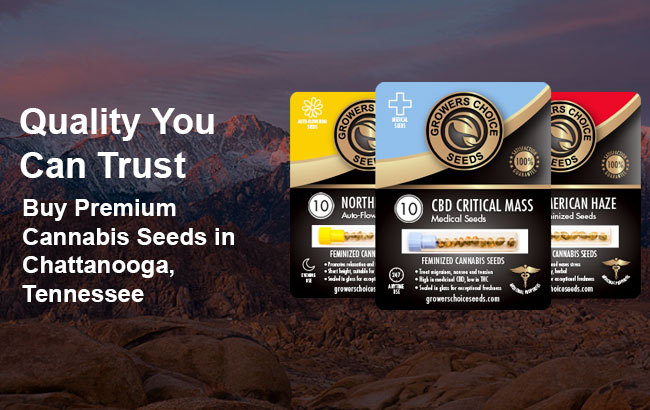 The picturesque city of Chattanooga is ideal in nearly every way… except for its stance on marijuana. The illegal use and cultivation of marijuana extends through the entire state of Tennessee, and threatens some of the harshest legal repercussions should someone be found in cahoots with marijuana. Regardless, the climate and environment are supple and inviting for those still wanting to cultivate here, so we will extensively discuss the current laws, the benefits of certain cannabis seed strains, and a legal alternative found in the form of hemp plants.
Marijuana in Tennessee
Tennessee continues to be one of the strictest states in regard to the use and cultivation of marijuana and cannabis-derived products. Although this remains a sad truth, residents of Chattanooga are sticking it to The Man by fostering a strong cannabis community.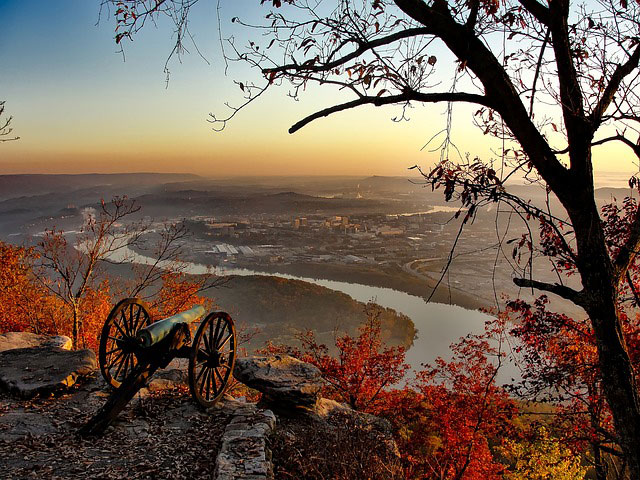 Chattanooga Marijuana Seeds and Cannabis Laws
Cannabis remains illegal in Tennessee, with the state adopting a stringent stance against both recreational and medical marijuana. Attempts to pass legislation that would ease restrictions on marijuana have faced significant opposition and have not been successful thus far. When apprehended in possession of marijuana, individuals are generally charged with a criminal offense that includes both a fine and possible imprisonment.
The state does allow the use of high-CBD/low-THC oil for medical purposes, but the absence of a state-regulated distribution network renders this provision virtually ineffective for patients in need of treatment. Unfortunately, most medical patients are unable to be treated by marijuana. The state's penalties for the possession of paraphernalia and cannabis concentrates are particularly harsh. A first-time offense for possession of a small amount of marijuana might circumvent jail time, but it still qualifies as a Class A misdemeanor, which could entail a one-year jail term and a $250 fine.
Cannabis seed cultivation is also viewed as a severe criminal activity in Tennessee, and growing 10 or fewer cannabis plants could lead to up to 6 years in prison. What gives, right? Interestingly, there are federally legal hemp products in the form of delta 8 THC, which residents can purchase online and potentially in local shops.
Why Cannabis Seeds from Chattanooga?
Given the very intense marijuana legislation, Chattanooga is not an ideal locale for cannabis cultivation or consumption. However, if we hypothetically consider the climatic conditions, the region has a humid subtropical climate that could be very conducive for certain strains of cannabis. Yet, it's crucial to note that cultivating marijuana in Chattanooga would incur significant legal risks, including imprisonment and heavy fines. It is equally important to consider that legal repercussions are only inflicted if cultivators are caught… just a thought.
Since local sourcing of cannabis seeds is essentially not an option due to the legal status of cannabis, online seed banks are a saving grace for those looking to cultivate. These platforms offer a wide variety of exceptional cannabis seeds, including feminized and autoflower strains. Keep in mind that there are various tactics used by cultivators in order to remain incognito, including growing large plants around outdoor marijuana gardens and cultivating the plants entirely indoors. Of course, marijuana cultivation is always risky business in states like Tennessee where it is illegal, so be sure to exercise extreme caution!
Feminized Marijuana Seeds
Feminized seeds are increasingly becoming a popular choice for both medicinal and recreational cannabis users, and cultivators can't praise them enough! Here, we explore their benefits, as well as popular strains that growers might want to consider.
What are Feminized Seeds?
Feminized marijuana seeds are genetically modified to produce only female plants, unlike regular seeds, which produce both male and female plants. These seeds have gained traction among growers in Tennessee, including Chattanooga, albeit largely in covert operations due to the existing legislation. Female plants are sought after for their higher THC levels and absence of male pollen, which could otherwise harm the yield.
Popular Feminized Strains
Popular feminized strains like Blue Dream, Girl Scout Cookies, and True OG each offer their own unique benefits to consumers. Blue Dream, predominantly a sativa strain, has a THC content of around 20% and offers users cerebral invigoration. This strain is a great choice for creatives and intellectuals who are looking for a little boost of inspiration. True OG, largely an indica, ranges around a whopping 22% THC content and provides deeply soothing effects with an uplift in mood. Girl Scout Cookies, a hybrid, boasts a high THC content of around 20%, offering a balanced high, and generally elevates feelings of happiness, euphoria, and creativity in users. The flowering times of each of these strains vary—Blue Dream flowers in 9 to 10 weeks, True OG in 8 to 9 weeks, and Girl Scout Cookies in 9 to 10 weeks. When it comes to medicinal benefits, Blue Dream is known for relieving stress, True OG for stress and insomnia, and Girl Scout Cookies for chronic pain and stress.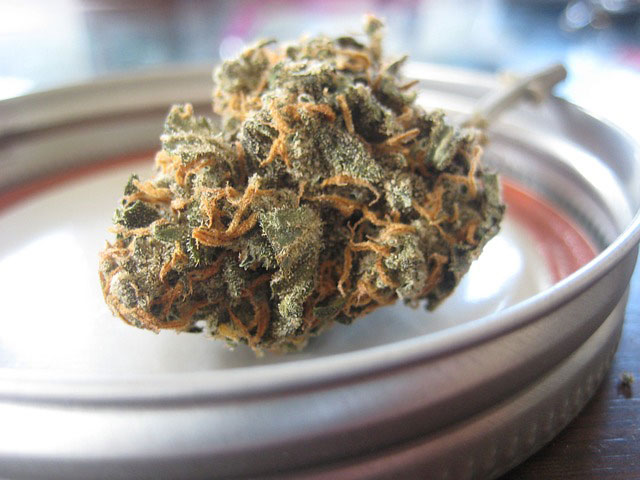 Benefits of Feminized Strains
As you can see from the strains mentioned above, feminized strains offer distinct benefits for both medical and recreational marijuana users. One of the most notable advantages for cultivators is the assurance of female plants, which can save them lots of time and headaches because this eliminates the risk of male plants jeopardizing crop yield. Female plants are also the key to higher THC content, more potency, and a bigger yield of buds compared to regular and auto-flowering marijuana seeds.
Medicinal Seeds
While feminized strains generally offer higher THC content, it's important to recognize that THC is just one of many cannabinoids with therapeutic properties. Strains like Harlequin CBD, with its high CBD content, are known for their efficacy in treating conditions like anxiety and inflammation. CBD-rich strains can be ideal for patients who are primarily looking for relief from ailments without having to undergo a psychoactive experience, as the THC content of these strains is generally low. If medical users are not keen on smoking, they have the option of using gummies for pain and other conditions.
Online Seed Bank
Purchasing cannabis seeds via digital platforms could be an excellent idea for residents of Chattanooga, especially when faced with unusually harsh local laws. We'll dive into the benefits, precautions, and options available for cannabis enthusiasts who want to ensure a safe and efficient cultivation process.
Purchasing from Online Seed Banks In Chattanooga
Thanks to the growing popularity of online seed banks, Tennessee cultivators have a myriad of online seed banks to choose from, with many turning to Growers Choice Seeds as it offers exceptional customer service, safe and discreet packaging, and a large selection of high-quality seeds.
Safe and Discreet Packaging
Growers Choice provides rigorous discretion in packaging, which is designed to protect the customer's privacy and ensure security. Alongside the provision of discreet packaging, payment options also prioritize customer convenience, offering a wide range of payment methods from traditional credit card payments to cryptocurrencies.
Affordable Products
Affordability without compromising on quality is a distinguishing factor for online seed banks like Growers Choice, and this highly reputable seed bank always offers a germination guarantee to ensure customers receive viable premium seeds. From feminized to regular and auto-flowering feminized cannabis seeds, Growers Choice offers options tailored to every type of need. Their lab-tested seeds are characterized by their genetic stability, and are often available at discounted prices in the form of regular seasonal sales and bulk purchases.
Popular Choices in Chattanooga
If we're talking about popular strain choices for Chattanooga residents, Growers Choice Seeds offers a range of options that include indica, sativa, and hybrid strains. Since every user has a different goal in mind, the wide variety of strains available at Growers Choice allow them to choose exactly what they are looking for. Generally, a reputable seed bank like Growers Choice provides extensive product descriptions, which address everything from THC and CBD content, effects on users, terpene profiles, optimal growing conditions, flowering times, and yield sizes.
Hemp Flower Offerings for Medical Use
Since the cultivation and sale of hemp are legal in Tennessee, medical users can consider hemp flower offerings as an alternative to illegal marijuana. Hemp flowers that are grown without the use of pesticides or chemicals serve to maintain the integrity of phytochemicals and terpenes, and provide a healthier experience for patients. Hemp has long been revered for its medicinal benefits and could save patients the extra headache by knowing that they are not in danger of running into the police.
We get top marks from customers in Chattanooga
My vote? 10+! This is a great company. They've provided good descriptions on all the products, and it's easy to find what you're looking for. Delivery within a week, they're efficient! 100% professional and safe, very important when you're shopping for seeds on the internet.
 Our Most Popular Cannabis Strains