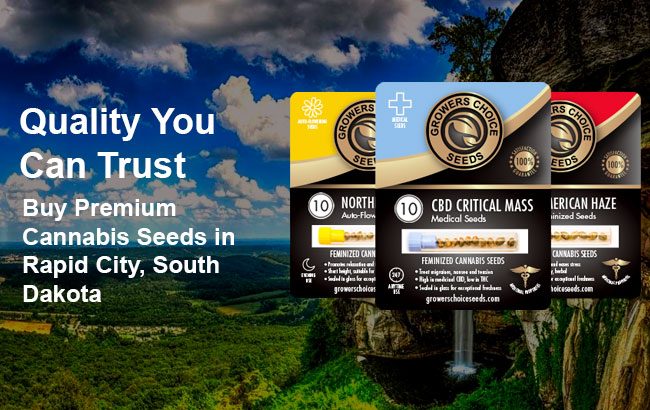 Can I use cannabis in Rapid City?
For now, South Dakota does not sanction the use of cannabis in Rapid City, or other cities within the state, however, a bid to legalize medical cannabis is currently in the works.
How do I get cannabis seeds in Rapid City?
In order to get cannabis seeds in Rapid City, South Dakota, you should visit Growers Choice Cannabis Seeds Online and peruse our curated selection of high quality cannabis seeds, all capable of suiting your medical needs. At Growers Choice Cannabis Seeds, your healthy lifestyle is our priority, and we hand-pick and inspect each seed to ensure it is the absolute best available. Once having passed through our rigorous screening process, we carefully package your order and it ships directly to your door. Both recreational and medical cannabis users can take advantage of our policy, as cannabis seeds are considered a novelty item.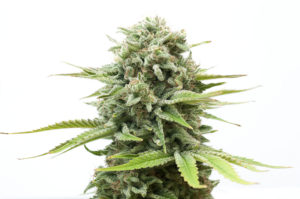 Visit Rapid City
If you're in Rapid City, South Dakota, make sure you rush to Mount Rushmore in Black Hills, and then the Crazy Horse Memorial, Custer State Park and the Wind Cave National Park. From there, you can check out the historic "Old West" town of Deadwood, or just take in the Badlands National Park, with its dramatic landscapes, steep canyons, and towering spires.
What is CBD cannabis?
CBD is short for cannabidiol, a compound that occurs naturally in cannabis. Most research has centered around the effects of CBD on the body, as opposed to TCH (which is hallucinogenic), although THC also has therapeutic benefits. Typically, high concentrations of CBD are found in indica-dominant cannabis strains like Afghan and Northern Lights offer relaxation and a characteristic "couch-lock" effect that helps with insomnia.
Keeping customers happy one order at a time
As far as seed shops go, Growers Choice is at the top of my list. Their seeds are top notch and I've yet to have anything go missing on its way here. I credit the stealth packaging, it really flies under the radar. Shop here if you want consistently good service and excellent seeds. 'Nuff said.
Most Popular Cannabis Seeds