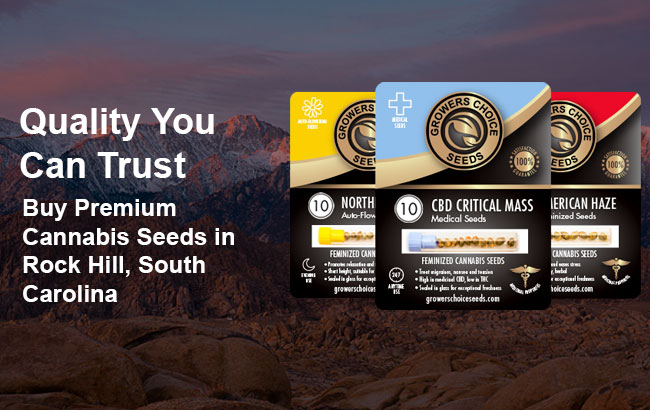 Is cannabis legal in Rock Hill?
For the time being, cannabis use in Rock Hill, South Carolina is restricted to medical use, specifically those cannabis strains that are high in CBD and low in THC. In addition, you must also purchase and affix state-issued tax stamps to your cannabis.
Can I get cannabis seeds in Rock Hill?
To purchase the best quality cannabis seeds available, visit Growers Choice Cannabis Seeds online. Our catalog features a curated selection of premium seeds, all hand-picked and inspected to ensure you're receiving the highest quality product available. Your health and happiness are our number one priority, and we proudly offer a 90% germination guarantee. If your seeds don't germinate, we will replace them free of charge. Both recreational and medicinal cannabis users are free to order from the Growers Choice Cannabis Seeds website, as cannabis seeds are considered an adult novelty item.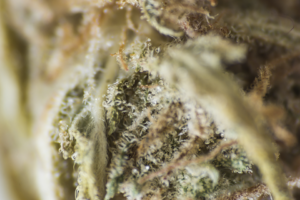 Visit Rock Hill
In Rock Hill, South Carolina, there are two things you cannot miss: the four Civitas statues, and the Gateway corridor on Dave Lyle Boulevard. The civitas each hold a disc that symbolizes the four drivers of the city's economy – gears of industry, flames of knowledge, stars of inspiration, and bolts of energy. The Gateway is formed by 60-foot-tall columns from the old Egyptian Revival Masonic Temple in Charlotte, NC, and are regarded among the area's most treasured historical artifacts. Rock Hill also benefits from a lot of green space, like Cherry Park, Glencairn Garden, Hargett Park and Fountain Park.
What can I use CBD cannabis seeds for?
CBD cannabis simply refers to cannabis strains that are higher in the compound cannabidiol, which is known to provide desired therapeutic effects without the heady "high" of THC. Medical research has focused heavily on CBD and its effects, and it has been determined to be an effective treatment for anxious thoughts, stress, depression, chronic pain, nausea, and more. Our Growers Choice CBD Critical Mass and CBD Moby Dick are both excellent and popular examples of CBD cannabis, ideal for pain relief, relaxation and can aid in getting a better night's sleep.
Our goal is to provide customer satisfaction, guaranteed
When a company goes the extra mile for their customers, you know they're good. I had some issues with ordering, and then my seeds went AWOL. The customer service staff were super friendly and super efficient, they got everything sorted out and my new seeds came in pretty effective stealth packaging. Even I had a hard time finding them and I knew they were there!
Most Popular Cannabis Seeds