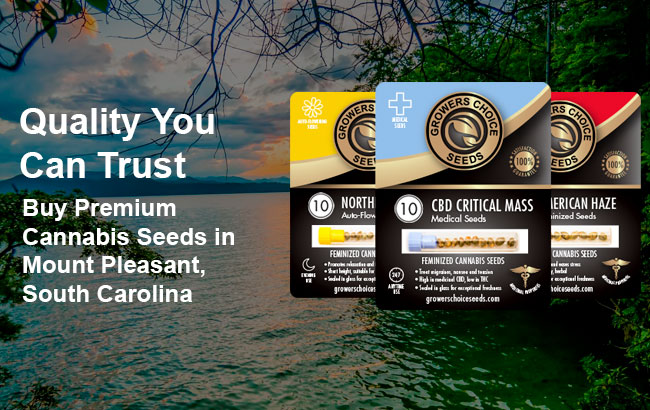 What's the legal state of cannabis in Mount Pleasant?
The state of South Carolina and medical cannabis laws in place, although these refer only to those cannabis strains that have high concentrations of the compound cannabidiol, and little to no THC. In addition, users must purchase and affix state-issued tax stamps to their cannabis.
Can I get cannabis seeds in Mount Pleasant?
To purchase cannabis seeds in Mount Pleasant, simply visit Growers Choice Cannabis Seeds online and peruse our catalog of high-quality seeds. We proudly offer a superior collection of both indica- and sativa-dominant cannabis strains to combat pain and leave you feeling great.
Visit Mount Pleasant
Mount Pleasant, South Carolina is rich with maritime history. At the foot of the Arthur Ravenel Bridge you'll find Patriots Point, a naval and maritime museum, which i home to the World War II aircraft carrier, the USS Yorktown. On this ship you can see old jets, tours and more. On the land, you can visit the Charles Pinckney National Historic Site, a unit of the US National Park Service that preserves a portion of the Charles Pinckney Snee Farm country retreat and plantation.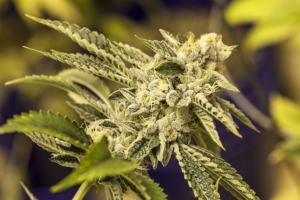 What are CBD cannabis seeds?
CBD, the short form for cannabidiol, refers to a compound that occurs naturally in cannabis, and is known to have therapeutic properties without the hallucinogenic side effects of THC. The medical community has recognized the benefit of prescribing CBD heavy cannabis, like CBD Blueberry and CBD Moby Dick, to patients suffering from a variety of conditions, like chronic pain, appetite loss, stress, anxious thoughts, epilepsy and others.
Why should I use medical cannabis?
If you're looking for an all natural alternative to over-the-counter medication, look no further than cannabis. This potent plant, which can easily be grown in your own home, packs a powerful punch when it comes to providing relief from a variety of conditions, a fact that both medical research and anecdotal evidence have shown time and again.
You get what you pay for with Growers Choice – the best!
Best seeds around, hands down. Excellent strains and their high quality. I only buy fem seeds and so far I've only received fem seeds. You'd think that wouldn't be an issue but I've had some interesting experiences in the past :s. Looking forward to my next purchase.
Most Popular Cannabis Seeds