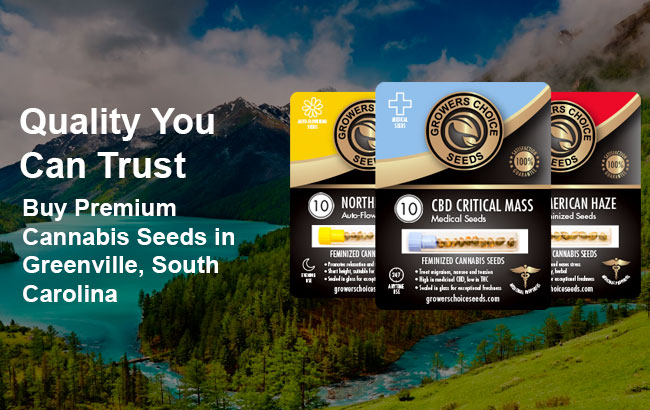 Buy cannabis seeds in Greenville
An effective analgesic (in fact, cannabis is being tapped as an all-natural alternative to opiate medications in light of the current opiate abuse epidemic currently sweeping the nation), marijuana has been shown to have anticonvulsant properties, which may be responsible for its effectiveness in treating seizure disorders.
Are weed seeds legal in Greenville?
South Carolina joins other states that have made CBD-specific cannabis products legal, although only for those patients suffering from intractable epileptic disorders, meaning that patients are allowed to use strains that are high in CBD with little to no THC (these products are usually derived from the ruderalis or hemp plant, which is naturally low in THC and often used in textiles and topicals, etc).
Although there is a medical cannabis law on the books here, at-home cultivation has not been made legal, so you cannot plant your own cannabis garden. You can, however, purchase weed seeds in Greenville because they are considered adult novelty items when not germinated (meaning they remain dormant).
Cannabis seeds for sale in Greenville
Never worry whether your seeds will arrive, will be good quality, or if they'll produce beautiful female plants with heavy buds again when you shop online for Greenville cannabis seeds with Growers Choice Cannabis Seeds. It's our mission to provide our customers with the top quality seed strains they can't get anywhere else. With over 40 years experience in the industry, we believe in the quality of our cannabis seeds, and each one is hand-picked and inspected to guarantee freshness and viability before being shipped from our facility in the US and delivered to your home address.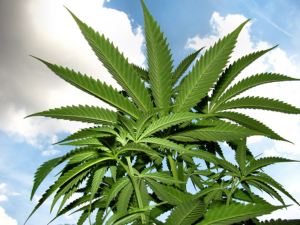 How does cannabis help treat epilepsy?
Although scientific research has yet to uncover the exact mechanism as to how cannabis can help as a treatment for intractable epilepsy, we do know for certain that this extremely beneficial property can be attributed to the cannabinoids found within the plant. These chemicals, specifically CBD and THC, work directly with the endocannabinoid system, mimicking existing neurotransmitters like anandamide (the "bliss" molecule) and others to affect change in mood, hunger, memory, pain, and more.
Why should I buy cannabis seeds online?
Whether you only want to buy a few seeds or you're interested in shopping wholesale, buying your cannabis seeds online from a reputable vendor means you have access to weed seeds with superior genetics, along with the convenience of ordering from the comfort of your own home (or even on the go!).
Customers in Greenville are raving about Growers Choice
Always a great experience shopping with Growers Choice. Ordered first week of May and the seeds showed up the week after. Quick and discreet, you'd never know the envelope had seeds in it. If I have to call I get to speak to an actual person, not an answering machine. Everything is sorted quickly and they're polite about it. Efficient. The prices are great, and I haven't had a single issue with any of my plants – I've been growing for a decade now and this is one of the best companies I've come across. I hope you take my word for it, they're worth the investment.
Most Popular Cannabis Seeds