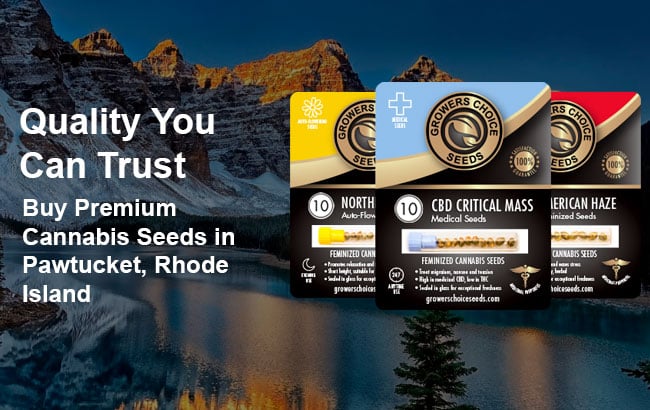 Can I smoke cannabis in Pawtucket?
Recreational cannabis is decriminalized in Pawtucket. A nominal fine is attached to possession of up to an ounce of cannabis. Medical cannabis users in Pawtucket benefit from the states medical cannabis laws, which have been in effect since 2006. In Rhode Island, persons with qualifying conditions are allowed to possess two and a half ounces, as well as to cultivate 12 mature plants and 12 seedlings for personal use.
How can I get cannabis seeds in Pawtucket?
When you're in the market for premium quality cannabis seeds so you can start your own medical garden at home, look no further than Growers Choice Cannabis Seeds. We carry a curated selection of high quality cannabis seeds, each hand picked and inspected to ensure you are getting the best money can buy. We ship our seeds worldwide, which means that both recreational and medical cannabis users can benefit from our 90% germination guarantee. If your seeds don't germinate, we will gladly replace them free of charge.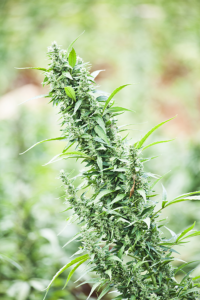 Visit Pawtucket, Rhode Island
Pawtucket, Rhode Island gets its name from the Algonquin language, and stands for "river fall". Pawtucket is the fourth largest city in the state, and features a number of attractions and recreational draws. The Slater Memorial Park features full recreational facilities, including tennis courts and picnic areas. The Daggett House is an historic house in Slater Park, and the oldest standing in the city. And the Slater Mill Historic Site is an industrial revolution museum built in a 1793 textile mill.
What is medical cannabis?
Medical cannabis simply refers to the use of cannabis as a therapeutic aid in place of conventional medicine. Cannabis research usually focuses on the compound cannabidiol, or CBD, as it is known to provide the medicinal effect without the psychoactive high associated with cannabis use. CBD Blueberry and CBD Moby Dick are both excellent examples of medical cannabis strains.
Is it easy to grow cannabis?
If you can grow flowers or vegetables, you can grow cannabis plants. In Pawtucket, the law requires you grow your cannabis plants indoors, but this shouldn't hinder a healthy harvest. There are several methods for growing cannabis indoors, including hydroponic, sea of green, and screen of green. The first step, however, is to get your hands on high-quality cannabis seeds.
We're happy to go above and beyond for our customers
I think Growers Choice is one of the best shops you can turn to today. They have a really nice selection of seeds at good prices. I had a little trouble and the staff were super quick and helpful, we got it sorted out in no time. I like that they treat you like a person, that means a lot to me. I grow for my mom and they had suggestions on different strains we should try. That's above and beyond, if you ask me!
Most Popular Cannabis Seeds