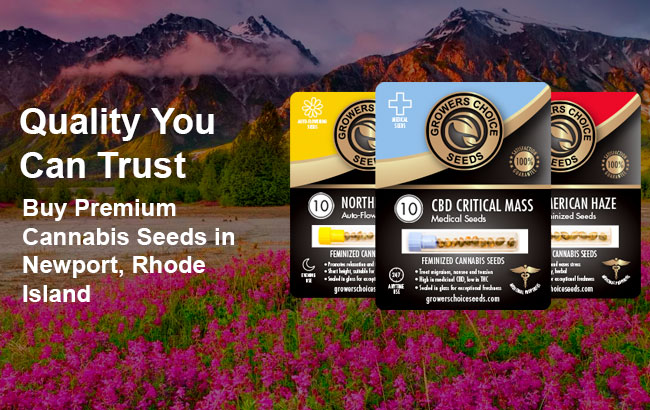 Cannabis Seeds for Sale in Newport
Have you exhausted all your local shops looking for the perfect cannabis seeds? Well, hold it right there. Put down those car keys or that bus pass and order your Newport cannabis seeds from Growers Choice! Our company delivers premium feminized cannabis seeds right to the doors of tens of thousands of customers across North America and the world. It's so easy and secure to place your order, you'll wonder why you're only now learning about us!
The Best Cannabis Seeds in Rhode Island
Not only do we make it incredible simple for our customers to choose and order their cannabis seeds, we also stock really high-quality products. We're not a seed bank, which just means we source our seeds only from one or two reliable breeders with whom we have a long-term relationship. This way, we feel comfortable standing behind our products 100%. Our strains are also lab tested to ensure they're fresh and have authentic genetics.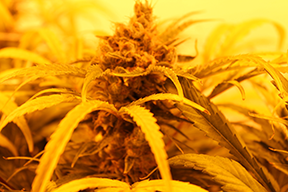 Is cannabis legal in Newport, Rhode Island?
When it comes to buying cannabis seeds, you can rest assured that in the US, this is always a legal past time. Until they sprout the aforementioned tap root, cannabis seeds are a totally innocuous product and are classified as adult souvenirs. The tricky, state-specific part comes in when you decide to plant those sprouted seeds.
Lucky for residents of Rhode Island, you can plant Newport cannabis seeds and grow your own medicine so long as you are certified (due to your medical condition) by the state. Once you have your card, you can grow up to 12 mature plants at a time (and have an additional 12 seedlings on hand) so you always have healing, medicinal marijuana right at your fingertips.
How To Germinate Cannabis Seeds
When you buy cannabis seeds to grow your own medicinal marijuana, the first step upon receiving them in the mail (in medical-grade glass vials and discreet packaging, of course) is to germinate them. This is the process of waking up the dried, dormant seeds, letting them know it's time to start growing. The end goal of this step: a little white taproot bursting from the shell.
Growers Choice backs each of our seeds with our 90% germination guarantee. As long as you follow our method – which requires nothing more than some water, a glass, a plate and a paper towel – you're covered and if fewer than 9 out of 10 seeds germinate (or fewer than 3 out of 3, in case you're wondering!) we ship you new ones. Don't risk your investment – guarantee it!
Feminized Cannabis Seeds for Delivery
As we mentioned, all Growers Choice cannabis seeds are feminized, which means you never need to worry about identifying male plants and weeding them out before they pollinate the females – there are no male plants! We trust our breeders explicitly, and even though we can only guarantee feminized plants up to 99%, we have yet to hear of a male plant growing from our seeds! Of course, if this happens to you, let us know and we'll make it right.
Some of our favorite feminized cannabis seeds:
Newport Knows Quality
I'm impressed with these seeds – I've tried other brands and been disappointed with packaging, seed freshness, and germination. I've even had plants die within a couple weeks of planting (and I know it wasn't me). But with your company I haven't had any issues yet and I'll definitely keep buying your seeds.
Most Popular Cannabis Seeds